Brunch Orchard Singapore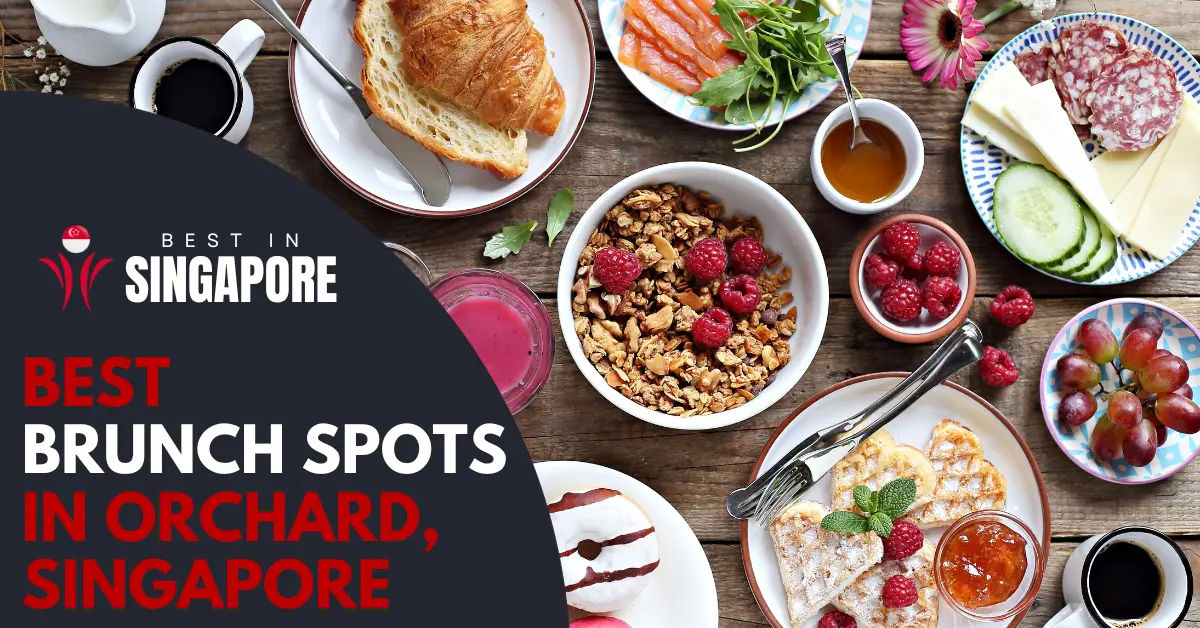 Orchard Road, often known simply as Orchard, is a bustling epicenter of shopping and dining in Singapore.
The best brunch spots in Orchard Singapore are Cafe Ma Maison, Arteastiq @ Mandarin Gallery, and Shisen Hanten by Chen Kentaro.
When selecting a brunch destination, it's important to consider factors such as customer service, atmosphere, menu options, and pricing.
With a wide range of eateries serving diverse dishes, from classic western breakfasts to luxurious seafood feasts, all in a comfortable and sophisticated atmosphere.
Whether you're keen on a classic Eggs Benedict, craving a stack of fluffy pancakes, or in the mood for a luxe lobster roll, these best brunch spots in Orchard promise a feast for both your eyes and your palate.
Quick Summary
Best brunch spots in Orchard Singapore are Cafe Ma Maison, Arteastiq @ Mandarin Gallery, and Shisen Hanten by Chen Kentaro.
When choosing a brunch spot, make sure to check the customer service, ambiance, menu, and price.
Brunch in Orchard, Singapore is a unparalleled gastronomic adventure, with a plethora of eateries serving a variety of dishes, from classic western breakfasts to luxurious seafood extravaganzas, all set within an atmosphere that effortlessly blends comfort and sophistication.
Key Consideration Factors
Here are something to take note of when visiting a brunch spot in Orchard Singapore:
Customer service: Friendly and efficient service can make or break a dining experience, so be sure to choose a spot with excellent customer service.
Ambiance: A brunch spot with the right ambiance can set the mood for a perfect meal. Look for places with comfortable seating, appealing decor, and overall pleasant atmosphere.
Menu options: From classic breakfast dishes to modern interpretations, make sure the menu offers a variety of options to cater to different tastes and dietary restrictions.
Pricing: Brunch can range from budget-friendly to luxurious, so make sure to check the prices before heading out to avoid any surprises.
Best Brunch Orchard Singapore
1) Cafe Ma Maison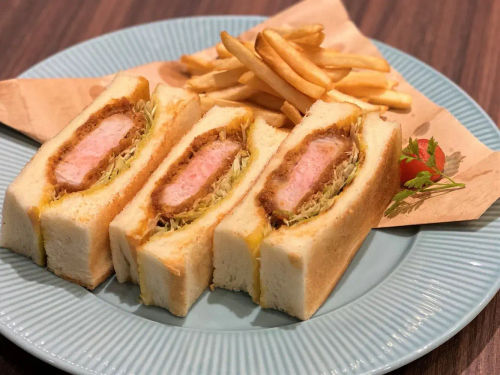 The owner had a brilliant vision: to create a restaurant that tantalizes taste buds with mouthwatering dishes, expertly paired with exquisite wines, and crowned with a velvety demi-glace sauce, adding a dash of Western culinary enchantment.
Immerse yourself in the heartfelt embrace of genuine hospitality, just as they experienced during their stay at a charming English inn. Their mission? To craft an inviting and cozy atmosphere that entices you to step into their culinary world.
That's why they chose the name MA MAISON, meaning "my house" in French. Prepare to embark on a tantalizing journey of flavors that harmoniously blend to evoke the comforting feeling of home. Each delectable bite takes you on a delightful adventure, leaving you craving for more.
MA MAISON has established itself as a culinary force, enchanting customers with its mouthwatering dishes and warm hospitality in Japan, Singapore, and Malaysia. Their goal? To create unforgettable dining moments that transcend generations, leaving a lasting impression on loyal patrons.
2) Smile Martabak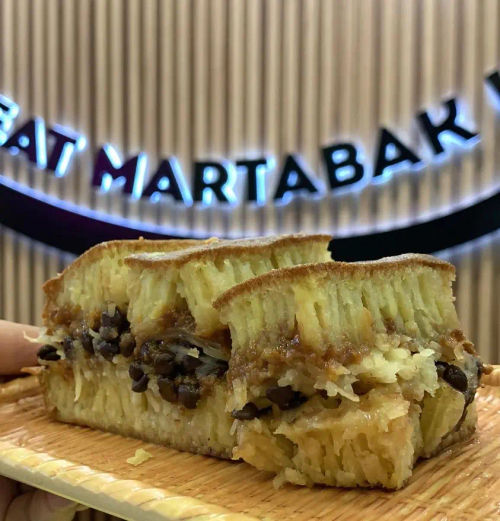 Step into the enchanting culinary haven of Smile Martabak in Singapore, where you'll be transported to the vibrant world of Indonesia's beloved martabak. Brace yourself for a delightful adventure for your taste buds as you savor every bite, immersing yourself in a symphony of flavors. Get ready to embark on an extraordinary gastronomic journey that will leave you craving for more!
Prepare to be enticed by our menu, offering an incredible assortment of mouthwatering martabak options. Every creation is meticulously crafted, with a dedicated focus on achieving the perfect balance of flavors and textures. Whether you crave the sweetness of a dessert or the savory satisfaction of a hearty delight, each bite promises to transport your taste buds on an extraordinary culinary journey.
Smile Martabak, located in Orchard, is a beloved brunch spot famous for its mouthwatering dishes. Whether you're in the mood for the classic combination of chocolate and cheese or adventurous flavors like matcha and red velvet, there's a treat to please every taste bud at this renowned establishment. Brunch lovers, get ready to indulge!
3) Poulet + Brasserie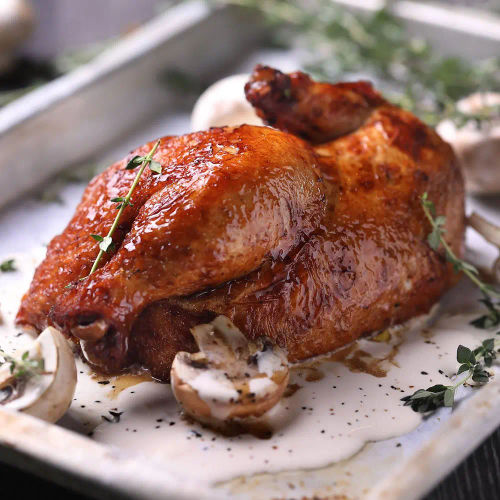 | | |
| --- | --- |
| Key Service | French cuisine |
| Address | ION ORCHARD, 2 Orchard Turn, B3-21, Singapore 238801 |
| Website | https://www.poulet.com.sg/restaurants/ |
| Phone | 6509 4342 |
| Operating Hours | Daily: 11:30am to 10pm (Last Order: 9pm) |
Poulet is a renowned establishment driven by an unwavering commitment to culinary excellence. They skillfully combine fresh ingredients with traditional roasting techniques, resulting in an exceptional dining experience.
Their signature dish, the French Roast Chicken, is meticulously prepared to perfection, offering a tender and succulent delight. Prepare to be enchanted by flavors that will captivate your taste buds!
Poulet takes the main attraction to new heights with a delightful selection of appetizers, sides, and heavenly desserts. Prepare to indulge your taste buds and immerse yourself in the exquisite world of French cuisine. With a steadfast commitment to quality and an insatiable pursuit of impeccable flavors, Poulet is a culinary paradise where each delicious bite is savored with pure delight.t.
4) Arteastiq @ Mandarin Gallery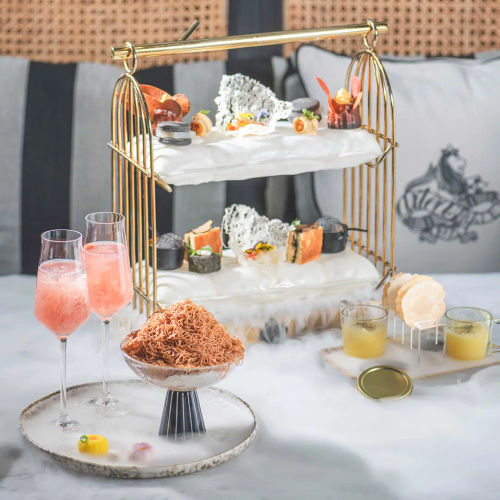 Arteastiq offers a captivating all-day menu that will delight your senses. Executive Chef Yip's creative blend of continental cuisines takes you on a culinary adventure, showcasing diverse and expertly crafted flavors. Get ready for extraordinary gastronomic experiences that surpass the ordinary.
Chef Yip's unwavering passion for ingredient exploration and flavor harmony shines through in every dish. Immerse yourself in a world of culinary delights, where beauty goes beyond appearances and flavors enchant.
5) Shisen Hanten by Chen Kentaro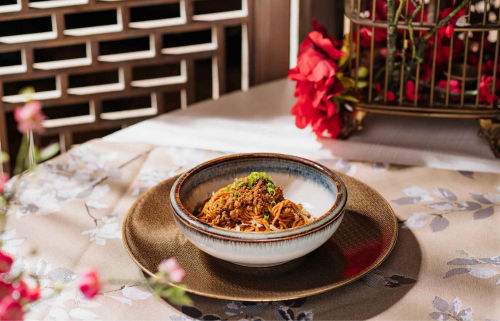 Welcome to Akasaka Szechwan Restaurant, where culinary magic unfolds. Step into the world of Shisen Hanten, a legendary dining experience that has captivated taste buds since 1958. Founded by Chen Kenmin, Japan's esteemed "Father of Szechwan Cuisine," this gastronomic gem mesmerizes generations with its unrivaled skill and unwavering dedication to showcasing the true essence of Szechwan flavors. Prepare to embark on a culinary journey like no other, where every bite tells a story of unmatched success.
Carrying on the family legacy, Chen Kenichi's son has taken the business to new heights, infusing his own unique touch into an already exceptional menu. Prepare yourself for an extraordinary culinary adventure.
With 14 branches across Japan, Shisen Hanten continues to captivate with its bold flavors and iconic dishes. At Hilton Singapore Orchard, Chef Chen Kentaro, the third-generation chef, upholds the family tradition by bringing the finest Szechwan cuisine to Singapore. This expansion has firmly established it as one of Orchard Road's top brunch destinations.
6) Song Fa Bak Kut Teh The Centrepoint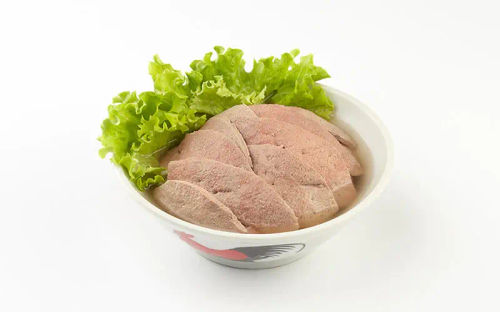 In 1969, on Johor Road in Singapore, a passionate man devotedly served steaming bowls of Bak Kut Teh to a crowd eagerly gathered around his humble pushcart. With the supply of bak kut running low, he embarked on an adventurous quest to his friend's nearby liquor stall, determined to replenish the meat and keep the aromatic dish alive.
Song Fa Bak Kut Teh had humble beginnings as a solitary food cart on the street. But it has since come a long way. Despite its growth, the iconic pushcart serves as a reminder of its roots and commitment to an authentic Bak Kut Teh experience.
Indulge in succulent and tender pork ribs that effortlessly fall off the bone. They are perfectly accompanied by a piping hot, flavorful, and tantalizingly spicy-peppery soup. Step into Song Fa and be transported to nostalgic roadside dining of the 1960s. Each bite takes you on a journey through time.
Discover the deep-rooted heritage of Bak Kut Teh, indulging in its authentic essence that continues to enchant and satisfy even the most refined tastes.
7) MERCI MARCEL ORCHARD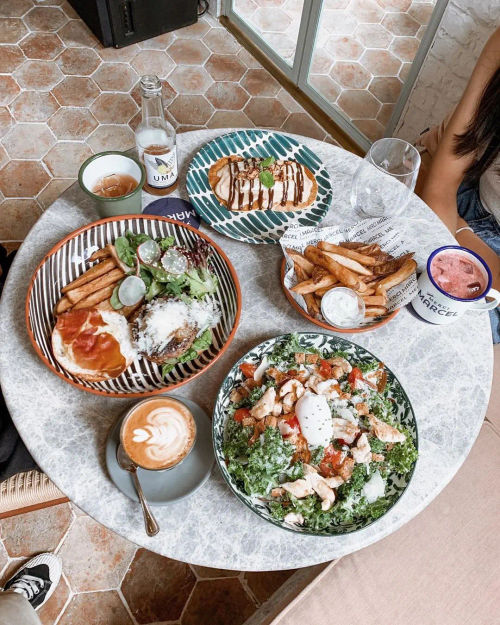 Step into the enchanting ambiance of a bohemian-style café, where French and Balinese influences seamlessly blend. Be transported to a serene oasis as you enter, greeted by a lush glasshouse garden patio. Immerse yourself in the vibrant citrus color palette that instantly uplifts your mood, while the whimsical mustard mosaic tile flooring adds a playful touch, inviting you to explore every corner and crevice.
Explore this hidden gem, a visual delight and one of Orchard's top brunch spots. Prepare for an indulgent and unforgettable experience that will tantalize your taste buds and awaken your senses.
Relax in the perfect sanctuary after a long day. The charming roadside terrace beckons, inviting guests to enjoy a leisurely apéro. Immerse yourself in a meticulously crafted dining journey where every detail creates an extraordinary adventure.
Let the fusion of cultures and seamless blend of aesthetics transport you to a realm of tranquility and breathtaking beauty.
8) Taste Paradise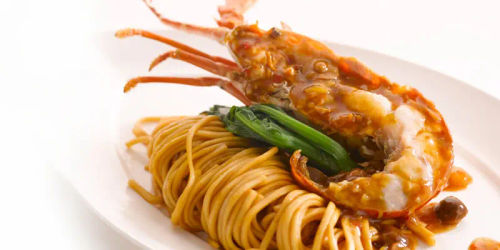 Embark on a captivating journey at Paradise, starting with Seafood Paradise in Defu Lane since 2002. With its reputation as one of Orchard's top brunch destinations, it has expanded to a second location at the iconic Singapore Flyer, attracting locals and globetrotters alike. Get ready to indulge in an extraordinary culinary experience!
Under the visionary leadership of Founder Eldwin Chua, the Paradise brand has achieved remarkable growth, offering delectable cuisine at affordable prices. Today, Paradise Group boasts an impressive portfolio of 11 culinary concepts across 9 countries.
With close to 50 restaurants in Singapore and over 60 spread across the globe, their goal is to craft unforgettable dining experiences for food enthusiasts worldwide. Prepare yourself for an extraordinary gastronomic adventure!
9) Indorica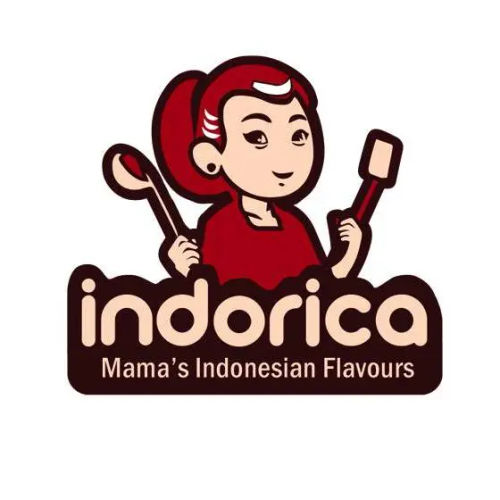 Their remarkable journey began in 2009, when they opened a modest Indonesian café in Somerset's Midpoint Mall. Despite going their separate ways the following year, their unwavering passion remained strong. Unfazed by financial challenges during the initial Circuit Breaker/Lockdown in 2019, they courageously launched My Home Cafe in the heart of Yishun.
Pak Bos, with unwavering determination, successfully managed the café single-handedly for six months. His delectable dishes received rave reviews from 95% of diners, attracting a loyal customer base through word of mouth. In 2020, they made a triumphant return to Somerset, receiving overwhelming support from beloved patrons.
As their final day in Yishun approached, the café experienced a whirlwind of bustling activity, with sales skyrocketing and every item flying off the shelves. Amidst the flurry, they created heartfelt memories with cherished customers, forever capturing a precious moment in time.
Brunch Orchard Singapore
Orchard Road in Singapore offers a vast and diverse gastronomic landscape that caters to all tastes and preferences. From traditional Szechwan and Indonesian dishes to nostalgic pushcart dining and modern fusion cuisine, the area offers an unforgettable culinary adventure.
Whether you crave an exquisite dining experience or a relaxing brunch, these establishments strive to deliver memorable encounters with their unique blend of flavors, ambience, and unparalleled commitment to quality.
The passion and dedication of these restaurateurs continue to add to Orchard Road's reputation as a leading dining destination.
Frequently Asked Questions (FAQs)
If you have any questions about Brunch Spots in Orchard Singapore, you can refer to the frequently asked questions (FAQ) about the best Brunch Spots in Orchard Singapore below:
What are the best brunch spots in Orchard Singapore?
The best brunch spots in Orchard Singapore are Cafe Ma Maison, Shisen Hanten by Chen Kentaro, Surrey Hills Grocer, and Arteastiq @ Mandarin Gallery.
What would a typical brunch offer in Singapore?
Singaporean brunch is a delightful combination of breakfast and lunch, offering a diverse range of satisfying and indulgent options. From local favorites like kaya toast and soft-boiled eggs to international classics such as French toast, scrambled eggs, and eggs Benedict, there is something to satisfy every taste. In addition, savory omelettes, fluffy pancakes, flavorful burgers, and mouthwatering sandwiches are popular choices for brunch. And of course, the sweet delights of waffles and pastries complete the brunch experience.
What is brunch time?
Brunch is usually served from 10am to 3pm, but some restaurants extend it until 5 or 6pm. Keep in mind that brunch timings may vary depending on the restaurant's hours and menu. It's a good idea to contact the specific establishment for their brunch schedule.
What are some popular brunch available at the best brunch spots in Orchard, Singapore?
Orchard Road in Singapore is home to a variety of excellent brunch spots, serving a delightful selection of mouthwatering dishes. From classic favorites like avocado toast and scrambled eggs to tempting options such as perfectly poached eggs, grilled chicken burger, smoked salmon, truffle fries, bacon eggs waffles, cereals crusted French toast, Spanish baked eggs, and BBQ, there's something to please every taste bud.
What can I expect from the brunch at the best brunch spots in Singapore?
The brunch at the top brunch spot in Singapore, particularly in Orchard Road, offers a diverse selection of delicious dishes. From traditional favorites like eggs and sourdough toast to innovative creations like indulgent maine lobster thermidor, smoked salmon avocado toast, and BBQ pork shoulder benny, there's something to please every taste bud.
What are the best brunch spots in Orchard, Singapore?
Orchard is home to some of the best brunch spots in Singapore. Here are 9 options that are sure to satisfy your cravings for delicious brunch: Indulge in mouthwatering Tassie steak sandwiches and exquisite French cuisine at Orchard's cozy eateries. Experience Singapore's culinary heritage at Restaurant Ma Maison and enjoy a delightful journey through different cuisines at Wild Honey. Orchard is also home to charming brunch cafes and coffee shops, offering delicious brunch options alongside great coffee.
Where can I find the best egg dishes for brunch in Orchard?
If you're a fan of egg dishes, Orchard has plenty of options for you. Check out the brunch menus at restaurants like french cuisine Ion Orchard, Wild Honey, and the cozy brunch cafes in the area. You'll find an array of mouthwatering egg-based dishes to satisfy your cravings.
Which brunch spot in Orchard serves a delicious Tassie steak sandwich?
For a scrumptious Tassie steak sandwich, head to one of the brunch spots in Orchard. Many cafes and restaurants in the area offer this delectable sandwich as part of their brunch menu. Be sure to try it out for a satisfying meal.
Where can I find French cuisine for brunch in Ion Orchard?
If you're looking for a taste of French cuisine during brunch, make your way to Ion Orchard. This shopping mall houses restaurants that serve exquisite French dishes, including their weekend brunch menus. Enjoy the flavors of France in the heart of Orchard.
Are there any cozy and inviting eateries in Orchard that offer separate weekend brunch menus?
Absolutely! Orchard is home to numerous cozy and inviting eateries that offer separate weekend brunch menus. Places like Restaurant Ma Maison and the charming brunch cafes in the area provide a warm and welcoming atmosphere, along with delicious brunch options.
Where can I find delightful desserts along with my weekend brunch in Orchard?
If you have a sweet tooth and want to indulge in delightful desserts alongside your weekend brunch, look no further than places like Ion Orchard and Wild Honey. These establishments offer a variety of delectable desserts that perfectly complement their brunch menus. Enjoy a satisfying and sweet dining experience in Orchard.
Additional Useful Articles
If you are looking for other useful guides and articles about the best Brunch Spots in Orchard Singapore, check them out below: