Dental Clinic Singapore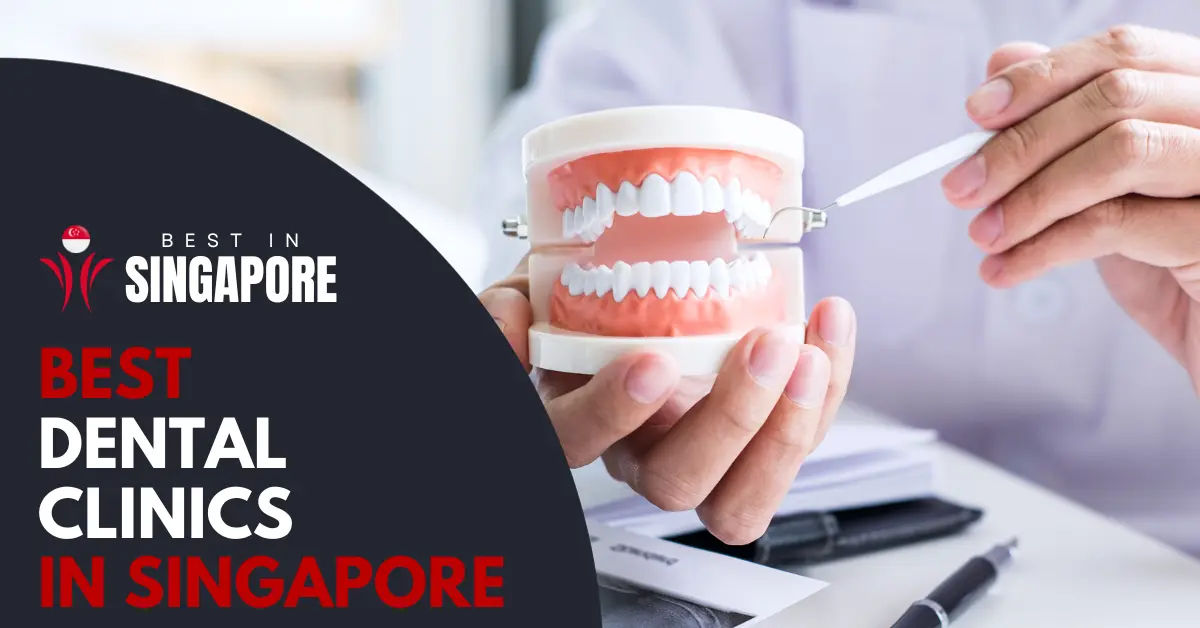 In the bustling city-state of Singapore, finding high-quality dental care is a breeze thanks to the multitude of top-notch dental clinics spread throughout the island.
The best dental clinics in Singapore include Dental Forte, Joy Dental Centre, Nuffield Dental, Cluny Court Family Dental Pte Ltd, and An Dental.
When selecting a dental clinic in Singapore, take into account factors such as reputation, technology, available services, certification, cost, and location.
Dental clinics in Singapore are renowned for their advanced technology, skilled professionals, comprehensive services, and strict hygiene protocols, ensuring top-tier oral health care for patients.
This guide is curated to introduce you to the best dental clinics in Singapore, helping you make an informed choice about your oral health care needs.
Key Consideration Factors
When choosing a dental clinic in Singapore, do not forget to consider these important factors:
Reputation: A dental clinic's reputation is a key reflection of its service quality and patient satisfaction. Look for clinics with positive reviews and testimonials from satisfied patients.
Technology: Singapore is known for its advanced technology, and this applies to the dental industry as well. Choose clinics that utilize the latest equipment and techniques for optimal results.
Services offered: Different clinics may specialize in different services, so choose one that offers the specific treatments you require.
Certification: Ensure that the clinic and its professionals are certified by relevant authorities, such as the Singapore Dental Council.
Cost: Dental procedures can be expensive, so consider your budget and compare prices among different clinics. Keep in mind that higher costs do not necessarily equate to better quality of care.
Location: Choose a clinic that is easily accessible and located in a convenient area for you.
Best Dental Clinic Singapore
1) Healthway Dental Group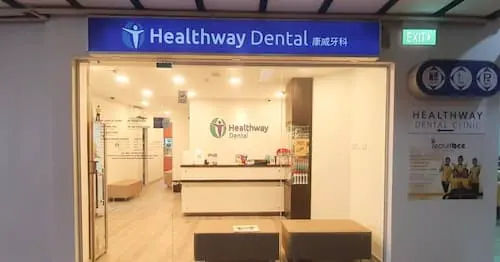 Healthway Dental Group, a part of Healthway Medical Group, provides a wide range of dental treatments, including general and specialized services. Their dedicated dentists prioritize patient education to promote oral health and prevent future issues.
Healthway Dental's specialists understand the importance of medical equipment to achieve treatment goals while ensuring patient comfort and minimizing downtime.
Stringent operating procedures, such as thorough sterilization of reusable equipment and proper disposal of single-use materials, along with the use of medical-grade air compressors, create a safe environment and prevent the transmission of germs or viruses between patients.
2) Teeth Q Dental Surgeons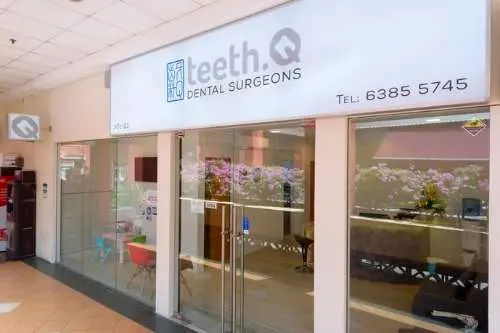 Teeth Q Dental Surgeons offer a comprehensive range of dental services tailored to meet their patients' needs. From routine scaling and polishing to advanced procedures such as wisdom teeth extraction, dental implant, and Invisalign, they provide a wide array of treatments.
Combining a welcoming and friendly atmosphere, they deliver high-quality and affordable dental care that encompasses both general and specialized services.
3) Align Braces Clinic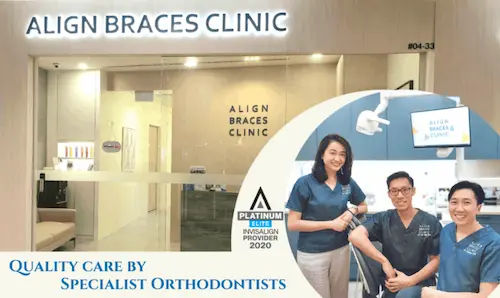 Align Braces Clinic delivers exceptional care with their team of specialist orthodontists, recognized by the Singapore Dental Council. Offering a comprehensive range of specialized orthodontic treatments including Invisalign, Damon, Metal, Ceramic braces, and Braces with Jaw correction surgery – just to name a few!
Their warm and friendly team specializes in pediatric care, providing interceptive braces treatment for tooth eruption and jaw growth modification.
Patients receive a thorough dental examination from a dedicated and well-trained team, which includes experienced general dentists, specialist orthodontists, and dentists with a master's degree in Orthodontics. Additionally, the clinic offers a wide range of general dental treatments to meet the needs of the entire family.
4) Joy Dental Centre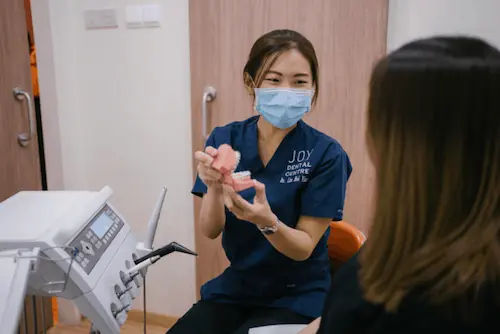 Joy Dental Centre is dedicated to providing exceptional dental care with a patient-centered approach. Through the use of advanced technology and modern equipment, they have consistently improved their patients' smiles over the years..
Their team consists of skilled dental surgeons and an orthodontic specialist who work together to offer a wide range of dental services. These services include metal/ceramic braces, Invisalign, dental implants, root canal treatment, and wisdom teeth extraction.
At Joy Dental Centre, their compassionate and accessible dentists have helped countless anxious patients overcome their fears and receive the necessary dental treatment. We encourage individuals to visit our dental centre today and begin their journey to restoring their smile with Joy Dental Centre.
5) Pure NZ Dental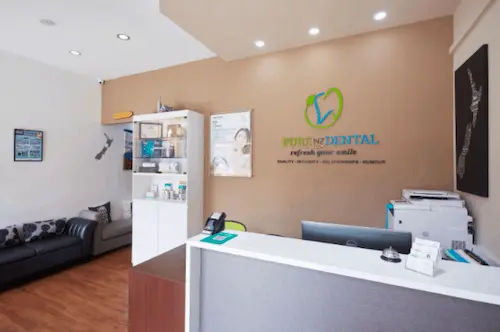 Established in 2014, Pure NZ Dental was founded when Dr. Justin and his wife relocated from New Zealand to Singapore. Their goal was to bring the warmth of Kiwi hospitality to the sunny island, incorporating the values of friendship, community, and mutual support that thrive in the 'Land of the Long White Cloud'. New Zealand, renowned for its breathtaking landscapes and remarkable people, has fostered a vibrant culture that is truly treasured.
At Pure NZ Dental, these values are embraced in their work and interactions with patients. They are dedicated to creating a comfortable environment while upholding the highest standards of dental professionalism and ethics.
With a focus on digital dentistry, they keep abreast of the latest products and practices in the field. By combining innovation with personalized patient care, Pure NZ Dental cultivates strong relationships and delivers exceptional experiences with their dentists.
6) Cluny Court Family Dental Pte Ltd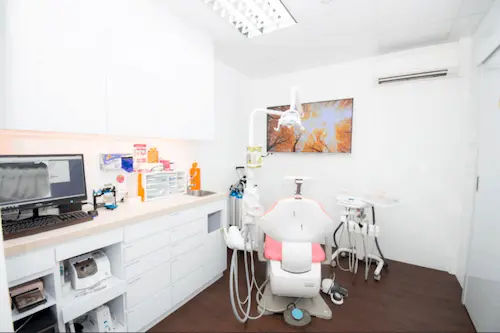 Situated conveniently near Botanic Gardens MRT, Cluny Court Family Dental is a dental practice that prioritizes comprehensive care for the entire family. Our team of resident dentists, Dr. Inna Piskorska (DDS, Seattle WA), Dr. Serena Berthelsen (DMD, Boston MA), and Dr. Sandy Chua (DMD, Boston MA), are highly skilled practitioners trained in the United States. We offer an extensive range of services, including pediatric, preventive, aesthetic, cosmetic, restorative, and orthodontic treatments.
Since 2017, they have proudly served the Bukit Timah Community with their unique approach to dentistry, placing emphasis on personalized care and oral wellness. Come and discover the difference at our family dental clinic.
7) Nuffield Dental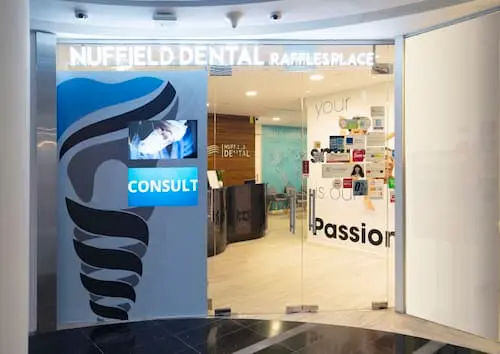 Nuffield Dental, a leading dental chain in Singapore, has 11 conveniently located clinics across the island. Specializing in a wide range of services, they are renowned for their All-On-4 dental implants procedure and Digital Smile Design. With certified laboratories in Singapore, they prioritize the use of high-quality orthodontic crowns and expertly fitted implants.
At Nuffield Dental, their experienced and clinically trained dentists take pride in delivering efficient treatments. Patient comfort is a top priority, and they offer various pain management options for a seamless and comfortable experience.
8) Coast Dental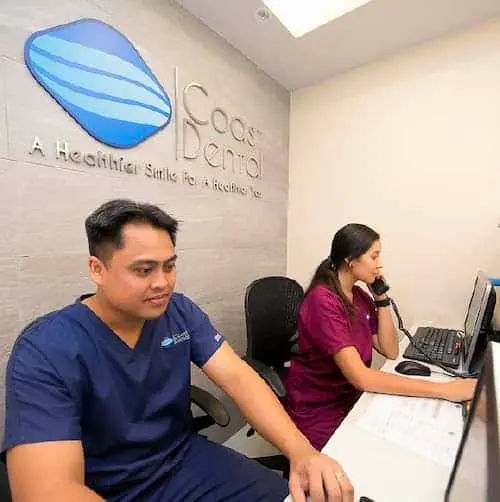 Coast Dental offers a unique and comforting dental experience for the whole family. Their team utilizes cutting-edge technologies like CAD/CAM and dental lasers to ensure efficient and effective treatments.
Leading the practice is Dr. Nijamuddeen Latif, the principal dentist and owner, who is a fellow of the Royal Australasian College of Dental Surgeons. With experience gained from various government offices, he established his private practice in 2009. Dr. Smith advocates for a comprehensive approach to therapy and specializes in cosmetic and restorative dentistry.
9) Dental Forte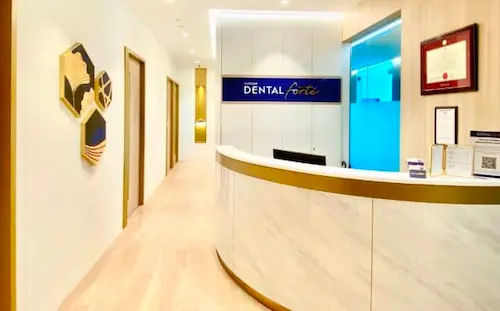 Established in 2019 by Dr. Bryan Too, Dental Forté is a contemporary dental clinic that emphasizes comfort, service, and top-notch care.
Led by Dr. Bryan Too and Dr. Natalie Phoon, a team of highly experienced dentists, their primary focus is to preserve and maintain dental health while ensuring every visit is pleasant and comfortable.
They continuously enhance their skills through ongoing education, staying at the forefront of dental care. The Dental Forte team is multilingual, proficient in English, French, Melayu, Mandarin, and Cantonese!
10) Neo Smiles Dental Studio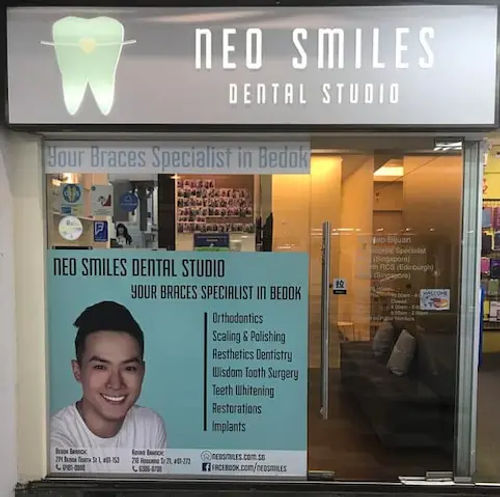 Neo Smiles Dental Studio is a premier clinic specializing in braces, conveniently located at Bedok Central and Kovan. Led by Clinic Director Dr. Neo Bijuan, an experienced and accredited orthodontist, we are dedicated to transforming smiles using advanced treatments like metal and ceramic fixed braces, as well as clear aligner systems such as Invisalign and MBrace. Their state-of-the-art clinic is equipped with the latest dental and X-ray equipment.
In addition to braces, we offer a wide range of general dentistry services including scaling and polishing, teeth whitening, extractions (including wisdom teeth), fillings, root canal therapy, and dental implants.
Their Bedok clinic is within walking distance of Bedok MRT and the Bedok Central Bus Interchange, while their second clinic near Kovan MRT is conveniently located near Kovan City hawker center and MacDonalds. Visit Neo Smiles Dental Studio for all your dental needs.
11) Canaan Dental Surgery
Founded in 1996 by Dr. Isaac Chong and his wife, Cain Dental Surgery has grown into a group practice offering comprehensive dental care. Dr. Chong, a dentist who graduated from the Faculty of Dentistry at the University of Singapore, holds a certificate in contemporary restorative and aesthetic dentistry from the University of Minnesota.
With a focus on the scientific aspects of cosmetic dentistry, our clinic is proud to have a team of dedicated dentists committed to fulfilling all your dental needs.
12) AJ Warren Dental Clinic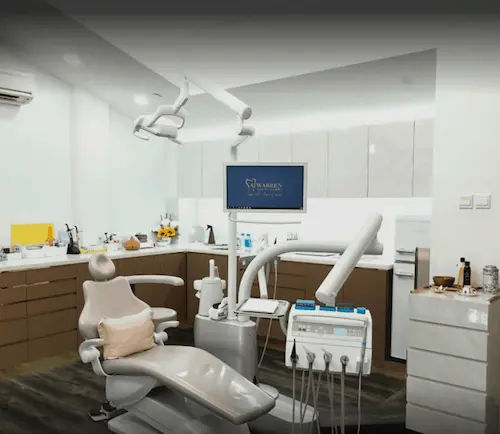 AJ Warren Dental Clinic is committed to making a positive difference in the lives of people of all ages. They deliver exceptional dental care with a compassionate and professional approach. Their clinic creates a warm and family-friendly environment.
Situated at ICON @ 218 Pasir Panjang Road, their setup is designed to provide a soothing experience, with a dental chair placed on top of a loft, reminiscent of a luxurious spa resort. Come and join them for a dental care experience like no other.
13) Pang & Ng Dental Surgery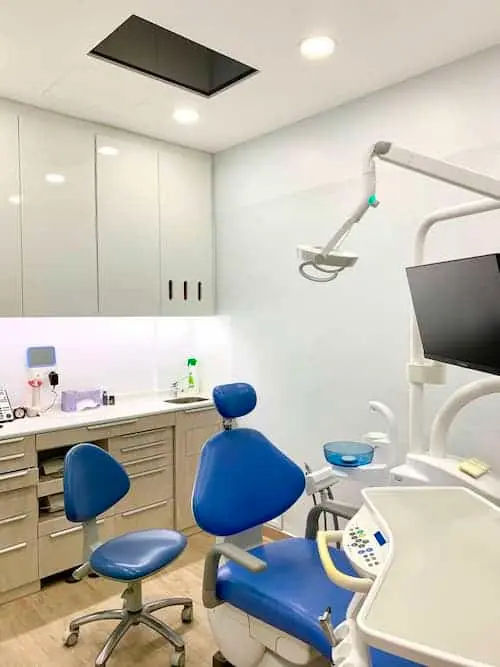 With over 30 years of experience, Pang & Ng Dental Surgery is renowned for its successful and efficient high-quality dentistry services. The clinic provides a warm and welcoming environment, where we tailor treatment plans to meet the unique needs of each patient. Their team of specialists and experts is dedicated to delivering exceptional dental care by leveraging cutting-edge technology.
14) An Dental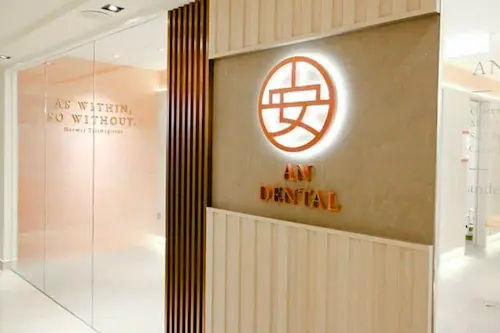 An Dental is a dental boutique that is passionate about providing dental services in a calm, secure, and personalized setting, catering to individuals seeking healing. The practitioners and staff are fully committed to delivering comprehensive and holistic care to all who visit their practice.
An, meaning "peace" and "safety" in Hanyu Pinyin, perfectly encapsulates the essence of An Dental. It embodies a harmonious fusion of Eastern healing philosophies and cutting-edge Western technologies, resulting in a truly exceptional experience for everyone.
15) Ocean Dental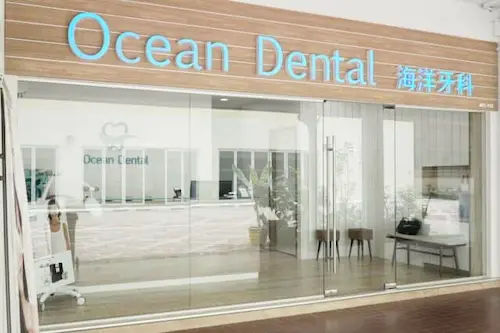 Ocean Dental was founded with a simple idea in mind – "Smiling is effortless~". They firmly believe that a confident smile begins with beautiful teeth, and they are committed to providing a seamless experience.
With state-of-the-art digital solutions in every treatment room, Ocean Dental has established itself as a trusted dental clinic in Clementi.
Their team comprises highly skilled resident doctors and visiting specialists who offer a wide range of personalized dental services. Come and experience one of Singapore's premier dental clinics – Ocean Dental!
Dental Clinic Singapore
In conclusion, Singapore boasts a diverse range of dental clinics, each offering their unique approach to dental care. From advanced technological capabilities to patient-centric philosophies, these clinics strive to provide optimal oral health services.
Whether you're seeking cosmetic dentistry, restorative treatments, or routine oral care, you're sure to find a dental clinic that aligns with your needs and preferences in this vibrant city.
Frequently Asked Questions (FAQs)
If you have any questions about Dental Clinic Singapore, you can refer to the frequently asked questions (FAQ) about the best Dental Clinics in Singapore below:
Additional Useful Articles
If you are looking for other useful guides and articles about Dental Clinics in Singapore, check them out below: