Durian Singapore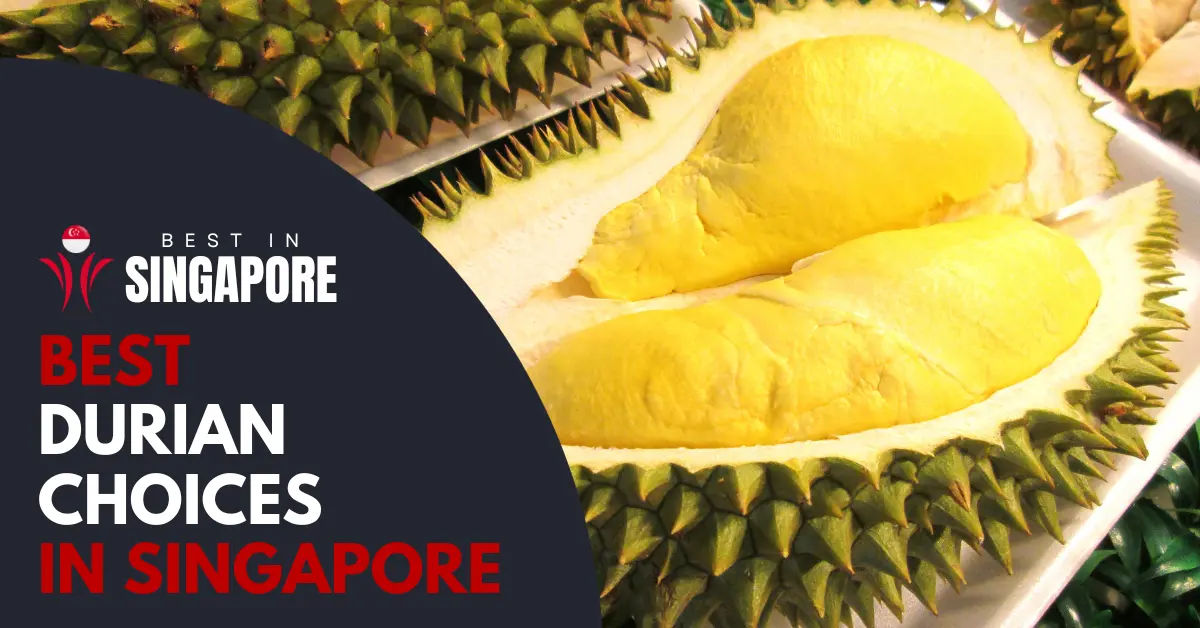 Singapore is renowned for its vibrant food culture, and at the heart of this culinary delight sits the king of fruits – Durian.
The best places for durians in Singapore include Durian Express Delivery, Durian Delivery Singapore, Parkway Durian, The Durian Story, and 99 Old Trees Durian.
When selecting a durian store in Singapore, take into account factors such as pricing, location, product variety, delivery options, and quality.
Durians in Singapore are a gastronomic delight, known for their pungent aroma and creamy texture. With a variety of types, they cater to different flavor preferences, creating a unique experience.
Whether you're a seasoned Durian lover or a curious newcomer, read on for the best Durian Singapore choices.
Quick Summary
Best places for durians in Singapore include Durian Express Delivery, Durian Delivery Singapore, Parkway Durian, The Durian Story, and 99 Old Trees Durian.
When choosing a durian store in Singapore, consider factors such as pricing, location, variety of products, delivery options, and quality.
In Singapore, the durians are a gastronomic delight, revered for their unique, pungent aroma and creamy texture, and are available in a variety of types, each catering to different flavor profiles and preferences.
Key Consideration Factors
Before going to a durian store, make sure to check out these important factors:
Pricing: Durians can be expensive, so make sure to check the pricing before making a purchase. Some stores offer discounts and promotions, so it's worth doing some research.
Location: With Singapore being a small country, it's important to consider the location of your chosen durian store. Some places may be more convenient for you to access than others.
Product Variety: If you're an adventurous durian lover, look for stores that offer a wide variety of durian types. You may discover new flavors and textures that you've never tried before.
Delivery Options: In today's fast-paced society, many people prefer the convenience of having their orders delivered to them. Check if the durian stall offers delivery services and consider the fees.
Quality: The quality of the durians is crucial. Look for the best durian stalls or stores that have a good reputation and source their durians from reputable farms. You don't want to end up with poor quality or fake durians.
Best Durian Singapore Choices
1) Durian Express Delivery
Durian Express Delivery currently provides flawless delivery services for top-notch durian across the entire island. They ensure that your order, whether it's for your home or office, arrives on the same day.
Moreover, they strongly emphasize the importance of customer trust in the vendor and the guaranteed freshness of the durian fruit, as they believe it is the foundation of a delightful durian purchasing experience. With Durian Express Delivery, you can indulge in the finest durian, knowing that your satisfaction is their top priority.
2) Durian 36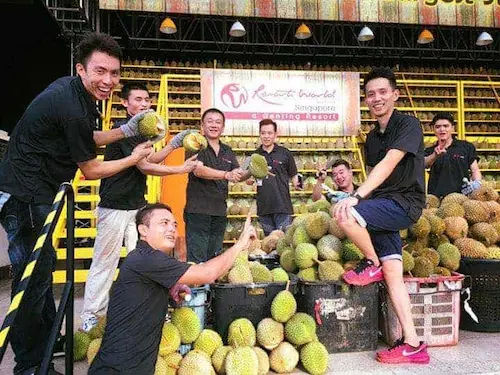 At first glance, the name DURIAN 36 may not immediately ring a bell. However, it's important to emphasize that this well-established durian stall has actively participated in Singapore's vibrant trading scene for almost twenty years, building a reputation for excellence and reliability. As the renowned Fruits Top 1 Department Store, they have become a household name, delighting customers with an exceptional selection of premium fruits.
Over the years, their dedicated team has continuously strived to create unforgettable experiences for fruit enthusiasts of all types. They have revolutionized the way people experience and appreciate durian, offering grand durian buffets that showcase the fruit's diverse flavors and textures, as well as intimate private durian gatherings for connoisseurs to indulge in the finest varieties.
Their commitment to quality and innovation has earned the trust of countless customers. With meticulous attention to detail, they curate high-quality events of various types and sizes, ensuring that each gathering is a memorable celebration of durian's rich flavors and unique characteristics.
3) Ah Seng Durian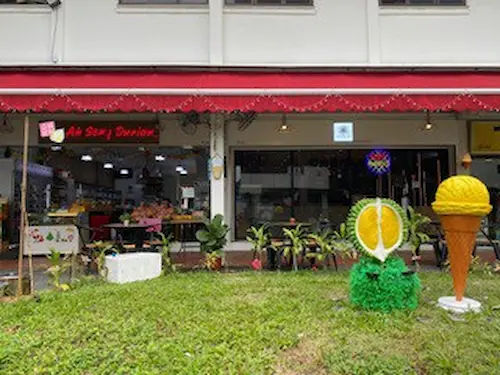 | | |
| --- | --- |
| Key Services | Sales of durians as well as Mao Shan Wang desserts next door (Durian Lab Café) |
| Website | http://www.ahsengdurian.com.sg/ |
| Address | 119 Bukit Merah Lane 1 #01-22/24 |
| Phone | 94656160 / 91596160 |
| Email | ahsengdurian@gmail.com |
| Operating Hours | 12pm – 9pm (during durian season) |
Ah Seng Durian is renowned and celebrated for its delectable selection of durians, which have brought joy to durian enthusiasts not just in Singapore, but also across the globe.
With an unwavering dedication to ensuring top-notch quality and unmatched customer satisfaction, Ah Seng Durian has firmly established itself as one of the most esteemed and sought-after purveyors of exquisite durians in the vibrant city-state of Singapore.
Known for its exceptional variety, meticulous sourcing, and impeccable service, Ah Seng Durian remains a true gem that encapsulates the essence of indulgence and culinary delight.
4) Durian Delivery Singapore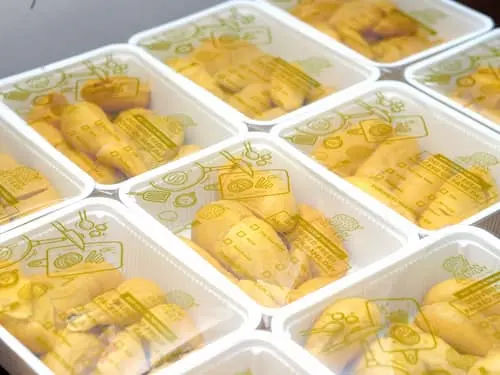 Durian Delivery Singapore, the esteemed purveyor of exceptional durians, has earned over 20 prestigious accolades, solidifying their position as the unrivaled provider of the finest durians in the region. With unwavering dedication and a relentless pursuit of quality, each durian is carefully handpicked from their private plantation in Pahang, Malaysia, within a mere 10 hours of gracefully falling from the durian tree. The result? Absolute freshness that seduces the senses and leaves taste buds in awe.
Rest assured, there's no need to worry about receiving subpar durians. Durian Delivery offers an ironclad 100% replacement guarantee. Their commitment to customer satisfaction is unwavering, and their team is always available to address any concerns or inquiries, ensuring your utmost delight with every bite.
With an impressive track record of over 100,000 satisfied customers and countless glowing reviews, it's undeniable that Durian Delivery is the ultimate destination in Singapore for an unforgettable durian experience. Treat yourself to the heavenly flavors that have captivated both locals and visitors alike, and embark on a culinary journey like no other.
5) Parkway Durian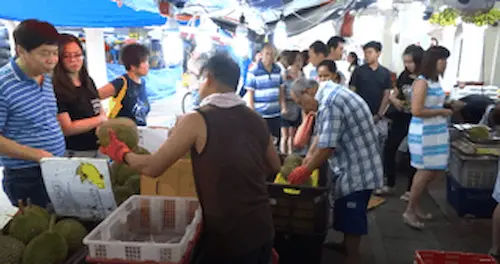 | | |
| --- | --- |
| Key Address | Durians Singapore: Sales of durian, including delivery |
| Website | http://parkwaydurian.com/ |
| Address | Blk 83 Marine Parade Central #01-568 |
| Phone | +65 8344 4687 |
| Email | sales@parkwaydurian.com |
| Operating Hours | 24 hrs (durian subject to availability) |
For over 20 years, Parkway Durian has been delighting durian enthusiasts in the eastern neighborhood of Singapore. Renowned and revered, this establishment has become a go-to destination for durian lovers seeking the finest quality.
With an impressive array of durians to choose from, including the highly sought-after Mao Shan Wang, D24, and Tekka varieties, Parkway Durian sources its fruits meticulously from reputable farms in Malaysia. From Pahang to Muar and Johor, they leave no stone unturned in their quest for excellence.
But Parkway Durian isn't just about tradition; they're embracing the modern era too. Through their website, social media platforms, and messaging channels, they offer convenient vacuum-sealed and airtight takeaways, ensuring that the experience of savoring their durians is as fresh and enjoyable as possible.
With a commitment to being a reliable and trustworthy source of quality durians for Singaporeans, Parkway Durian also cherishes the local tradition of relishing durians with loved ones. Their dedication to preserving this cherished tradition ensures that future generations can continue to appreciate the unique joy that comes from indulging in these delectable fruits together.
6) 99 Old Trees Durian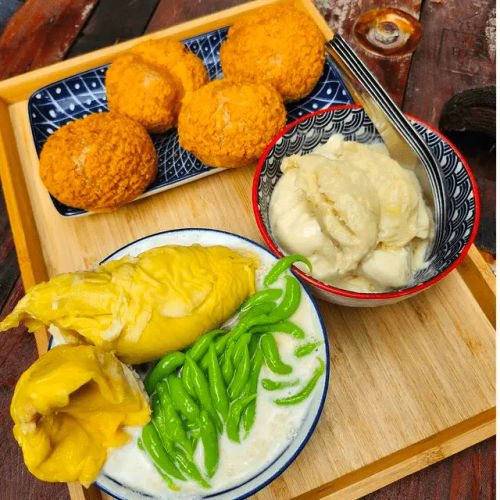 Indulge in the heavenly taste of fresh durians at 99 Old Trees Durian, where quality is their unwavering dedication. Only the finest durians, meticulously selected and offered in limited quantities, ensure consistent excellence.
For just $36, savor the velvety and fragrant pulp of premium durians in a 750g box. But wait, there's more! Enhance your culinary creations with 1kg of this divine pulp, priced at only $33. Unleash your creativity and concoct creamy mousses, light and fluffy puffs, or experiment with unique durian-infused recipes that will leave your taste buds yearning for more. The possibilities are truly endless.
Let the exquisite flavors transport you to a durian paradise like no other. Experience the ultimate indulgence with the fresh durians from 99 Old Trees Durian.
7) Kungfu Durian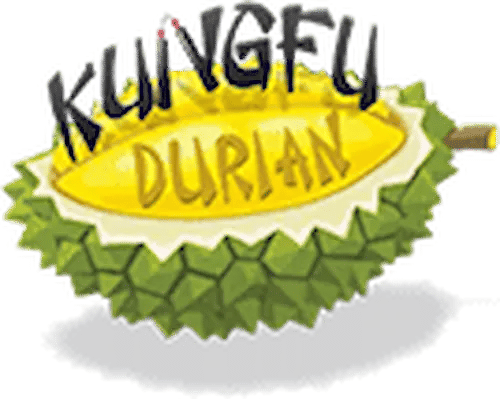 At Kungfu Durian, their commitment is to provide excellence through affordable prices and the highest quality fruits, including the renowned durians. They take great pride in their strict standards, offering a 100% replacement policy for any fruits that do not meet their expectations because your satisfaction is their utmost priority.
With island-wide delivery services available at minimal costs, you can enjoy their delightful fruits no matter where you are. And here's the best part: for purchases of $98 or more, they provide free delivery right to your doorstep.
At Kungfu Durian, there is something for everyone with a wide selection of fruits, including imported Japanese delicacies and locally sourced gems from Malaysia. So why wait? Treat yourself to the finest fruits and experience ultimate satisfaction with Kungfu Durian!
8) The Durian Story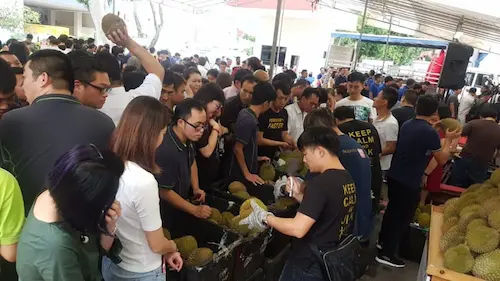 At The Durian Story, they take immense pride in curating an extraordinary durian experience for their valued customers. Prepare to be amazed as you embark on a durian adventure like no other. Not only do they offer competitive prices, but they also guarantee the highest quality durians that will leave you craving for more.
Indulge your senses with their wide range of durian cultivars, each meticulously handpicked to cater to the unique cravings of every durian connoisseur. From the luscious and creamy Mao Shan Wang to the sweet and aromatic D24, their exceptional selection of flavors and textures will surpass your wildest expectations. Whether you yearn for a bittersweet taste or a velvety smooth texture, this humble durian stall has the perfect durian waiting for you.
With a team of dedicated experts, every durian undergoes meticulous inspection to ensure optimal ripeness and unrivaled quality. The Durian Story understands that true durian lovers deserve nothing but the absolute best, and that is exactly what they strive to deliver.
Embark on a journey to The Durian Story and immerse yourself in the true essence of this tropical fruit. Discover the tantalizing aroma and heavenly taste that will transport you to durian paradise. They are the ultimate destination for durian enthusiasts, where passion and quality unite to create an unforgettable durian adventure.
Durian Singapore
From the committed, customer-focused services of Durian Delivery to the tantalizing durian experiences from The Durian Story, each of these durian establishments in Singapore brings something unique to the table. They all share a dedication to quality and a passion for delivering the finest durians, ensuring that every bite you take is a delightful explosion of flavors. Whether you're a discerning durian connoisseur, a recreational enthusiast, or a curious first-timer, these durian havens offer an unparalleled experience, making the pursuit of the perfect durian not just a culinary adventure, but a cultural immersion into Singapore's cherished heritage.
Frequently Asked Questions (FAQ)
If you have any questions about durian in Singapore, you can refer to the frequently asked questions (FAQ) about the best durian in Singapore below:
What are the best places for durians in Singapore?
The best places for durians in Singapore include The Durian Story, Durian Delivery Singapore, Parkway Durian, 99 Old Trees Durian, and Durian Express Delivery.
Why is durian banned in Singapore?
Durian is not prohibited in Singapore. However, the sale and consumption of durians are restricted in specific public areas due to their strong and pungent smell, which can be bothersome to others. Moreover, it is advisable to consume durian in moderation due to its high calorie and sugar levels.
What is durian Singapore?
In Singapore, the term "Durian Singapore" refers to the process of cultivating, selling, and enjoying the unique durian fruit. This fruit is highly prized by both locals and tourists for its distinct flavor and aroma.
Where can I find the freshest durians in Singapore?
For the freshest durian fruits in Singapore, head to renowned vendors like Durian Empire, Fruit Monkeys, Sindy Durian, 99 Old Trees Durian, or Combat Durian. These establishments are known for offering high-quality durians that are freshly harvested, ensuring they satisfy your cravings.
Which country is the best durian?
Deciding on the finest durian is a matter of personal taste and can vary from one person to another. However, Malaysia is celebrated for producing exceptional durians, particularly the highly esteemed Musang King (Mao Shan Wang) variety. Durians are also grown in other countries like Thailand, Indonesia, Vietnam, and the Philippines.
Is durian allowed in Singapore?
Yes, durian is allowed in Singapore. This well-loved fruit can be found in various markets, supermarkets, and specialty stores throughout the country. However, please be aware of any restrictions on consuming durian in certain public areas. Additionally, it is important to consume durian in moderation because of its high calorie and sugar content.
Can I arrange a durian party in Singapore?
Definitely! Durian parties are a well-liked way to immerse in Singapore's distinctive durian culture. To organize a durian party, simply arrange a delivery of fresh durian fix from trusted vendors like Ah Seng Durian or Kungfu Durian. These vendors provide convenient and dependable delivery services to satisfy your durian cravings.
Where can I find the best durian desserts in Singapore?
If you're craving delicious durian desserts in Singapore, be sure to check out renowned establishments like Kungfu Durian, Combat Durian Singapore, Durian Mpire, and 99 Old Trees Durian. They offer a variety of mouthwatering durian desserts like durian ice cream that showcase the unique flavors and textures of this tropical fruit.
How does the durian smell affect the overall experience of eating durians?
The strong and distinctive smell of durians is often considered an acquired taste. While some may find the odor overpowering, many durian lovers believe that the pungent smell enhances the overall eating experience, signaling the presence of the rich and creamy flesh within.
Is there a reliable fresh durian delivery service in Singapore?
Yes, there are several reputable vendors in Singapore that provide fresh durian delivery services for your convenience. Look for trusted names like Durian Express Delivery or Durian Delivery Singapore, who ensure that the delicious durians you order are delivered promptly and in optimal condition.
What are some popular durian varieties available during the durian season?
During the durian season, you can find a wide range of durian varieties in Singapore. The highly sought-after Red Prawn and the exquisite Gold Mao Shan Wang (a variant of Mao Shan Wang) are among the delicious durians you can savor during this time. These varieties are known for their intense flavors and buttery textures.
Additional Useful Articles
If you are looking for other useful guides and articles about durians in Singapore, check them out below: