Grilled Fish Singapore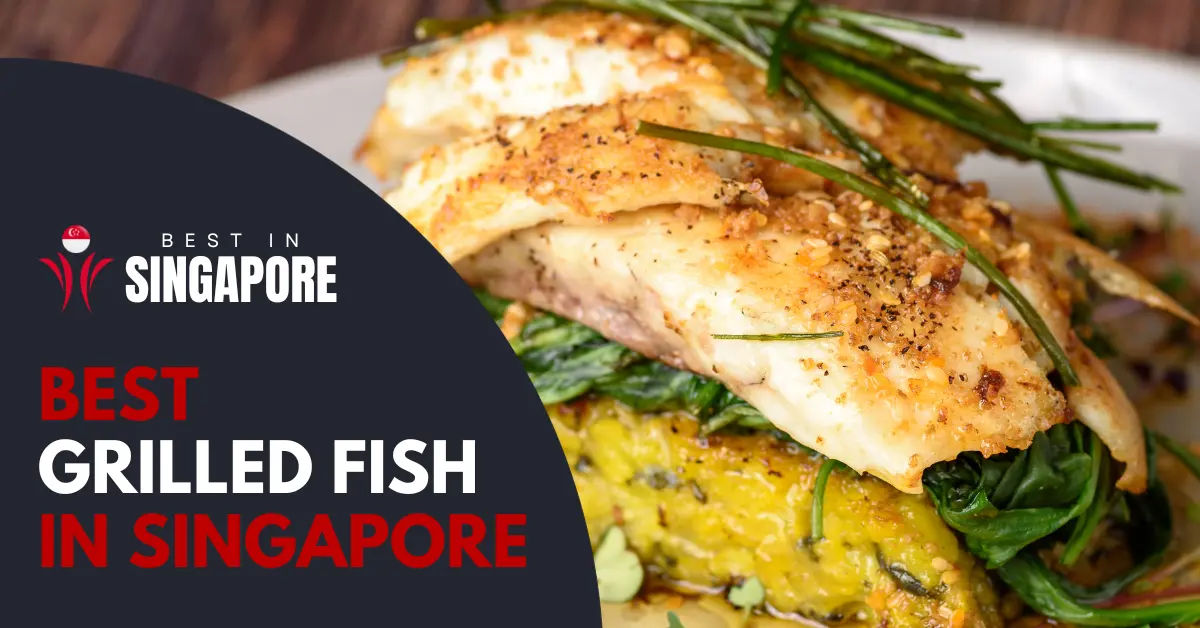 Singapore, renowned for its vibrant food scene, offers an exquisite range of culinary delights that caters to all palates.
The best places for grilled fish in Singapore are TANYU, Riverside Grilled Fish, Chongqing Premium Grilled Fish, and Ba Shu Sichuan Restaurant.
When selecting a location in Singapore to enjoy grilled fish, it is important to consider factors such as customer reviews, ambiance, pricing, and menu offerings.
Singapore, a bustling city-state, is home to numerous grilled fish restaurants that showcase an array of flavors and culinary techniques. Each restaurant offers a distinctive gastronomic journey, celebrating the city's seafood heritage and multicultural influences.
Each establishment in this article brings its unique flair to the table, ensuring that every bite is a gastronomic delight.
Quick Summary
Best places for grilled fish in Singapore are TANYU, Riverside Grilled Fish, Chongqing Premium Grilled Fish, and Ba Shu Sichuan Restaurant.
When choosing a place for grilled fish in Singapore, make sure to check out the customer reviews, ambiance, price, and menu.
In the bustling city-state of Singapore, grilled fish restaurants abound, offering a myriad of flavor profiles and culinary techniques, each one presenting a unique gastronomic exploration of the city's rich seafood heritage and multicultural influences.
Best Grilled Fish Singapore
1) Riverside Grilled Fish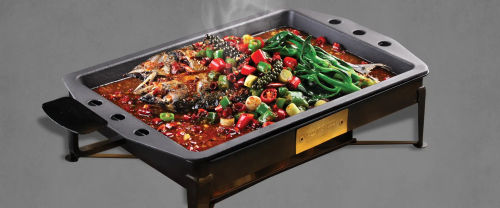 Key Services
Traditional grilled fish
Address
252 NORTH BRIDGE ROAD, B1-06/07, Singapore, 179103
Website
https://riversidegrilledfish.oddle.me/en_SG/
Phone
+65 6352 2035
Operating Hours
Monday 11 AM–3 PM, 5–10 PM
Tuesday 11 AM–3 PM, 5–10 PM
Wednesday 11 AM–3 PM, 5–10 PM
Thursday 11 AM–3 PM, 5–10 PM
Friday 11 AM–3 PM, 5–10 PM
Saturday 11 AM–10 PM
Sunday 11 AM–10 PM
In 2005, a thrilling culinary journey unfolded as two friends embarked on an extraordinary quest. It was in the enchanting Wushan Town, Chongqing, that their taste buds encountered an irresistible revelation – the alluring fusion of grilled fish and mala sauces. This traditional method ignited their passion, forever transforming their gastronomic experience.
Today, their exceptional brand has flourished, spreading its wings across China with over 100 outlets. And now, their delectable creations have crossed borders, casting a spell on taste buds at their inaugural outlet in Singapore.
Prepare to embark on a tantalizing culinary adventure, where the captivating flavors of Riverside Grilled Fish await. Unleash your taste buds and let them revel in the symphony of flavors that awaits. This is a journey your palate will forever be grateful for!
2) TANYU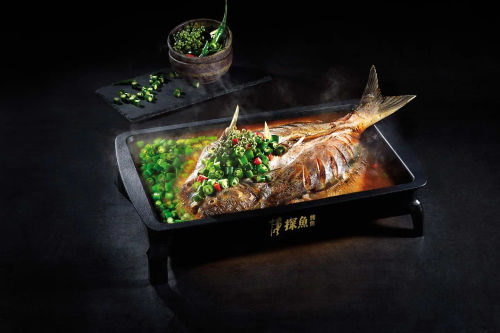 | | |
| --- | --- |
| Key Services | Chinese-style grilled fish |
| Address | 313 Orchard Rd, B3-30/31/32, Singapore 238895 |
| Website | https://www.facebook.com/TANYUSG/ |
| Phone | +65 6509 8887 |
| Operating Hours | Daily 11:30 AM–10 PM |
Introducing TANYU, the sizzling grilled fish sensation that's taken China by storm! Originating in Shenzhen, this restaurant chain has captured the hearts and taste buds of foodies across the nation. With an impressive presence of 300 outlets spread across 72 major cities in mainland China, TANYU is the go-to spot for delectable grilled fish dishes.
Indulge in their best-sellers like the mouthwatering Grilled Fish with fresh Green Pepper, the fiery Hot Spicy with Pepper Flavour, or the flavorful Chongqing Grilled Fish with Beancurd Flavour. And for those craving non-spicy options, TANYU has you covered with the choice of Grilled Fish with Soy Sauce Flavour or the delightful Garlic Flavour!
3) Chongqing Premium Grilled Fish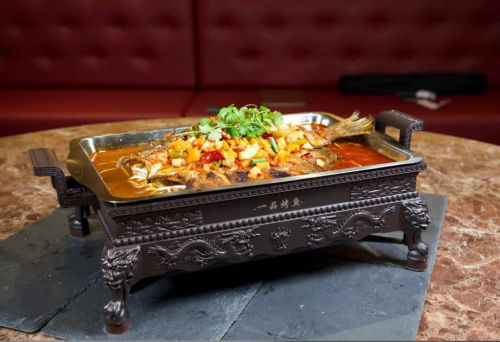 Don't mistake Chongqing Premium Grilled Fish for the famous Chong Qing Grilled Fish! Their grilled fish dish boasts an array of tantalizing seafood options—red snapper, golden snapper, sea bass, patin, sea clams, and sotong.
But wait, there's more! This restaurant goes above and beyond by offering delectable alternatives like Sea Clams and Sotong for those seeking a break from fishy feasts. Prepare your taste buds for a seafood extravaganza like no other!
4) Xiang's Signature Hunan Cuisine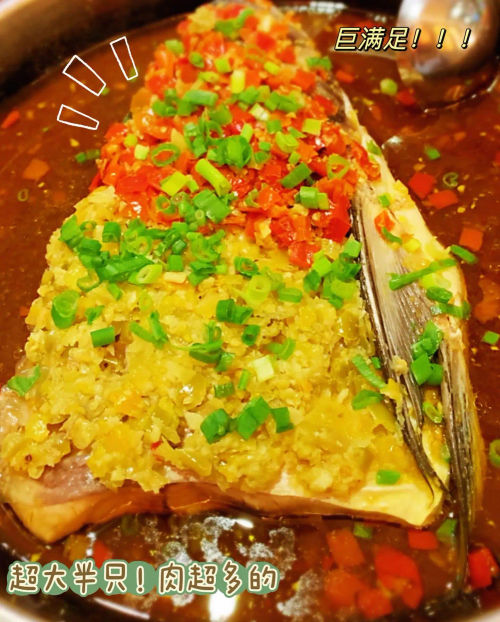 Prepare for an unparalleled culinary journey! Experience an explosion of flavors at this Chinese restaurant renowned for its mastery of Hunan cuisine.
Located in central China, Hunan province shares borders with Chongqing, Guangdong, and Hubei, resulting in a rich fusion of culinary influences. Delight in the local cuisine, also known as Xiang cuisine, and brace yourself for an intense spiciness that surpasses even Sichuan cuisine.
With its generous use of fresh chilli peppers, Hunan cuisine tantalizes with a wide array of dishes that will leave grilled fish enthusiasts yearning for more! Get ready to satisfy your cravings and embark on a fiery adventure that will awaken your senses!
5) Ming Tang Spicy Roast Fish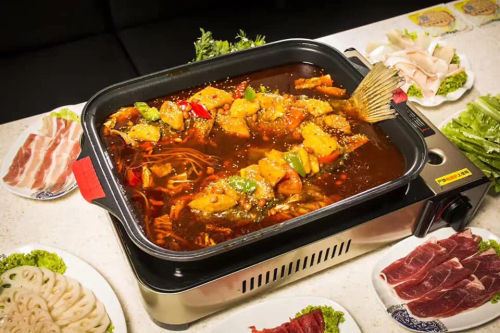 Frequent visitors to Bugis Cube will surely recognize the line of Chinese steamboat restaurants on the ground floor. These vibrant and well-lit establishments offer a picturesque view of Bugis Junction.
Among them, Ming Tang Spicy Roast Fish stands out as a hidden gem for those seeking unique flavors in grilled fish. Not only are the grilled fish options reasonably priced at this establishment, but they also boast a wide range of distinctive flavors.
From Lychee Fish to Pineapple Hot and Sour Fish, and even Mango Fish and Spicy Pure Love, you'll find a variety of exceptional dishes. These delightful grilled fish creations are served with succulent fruit chunks and accompanied by various soup bases, such as spicy bean paste soup and sweet and sour soup.
6) Old Chengdu Sichuan Cuisine Restaurant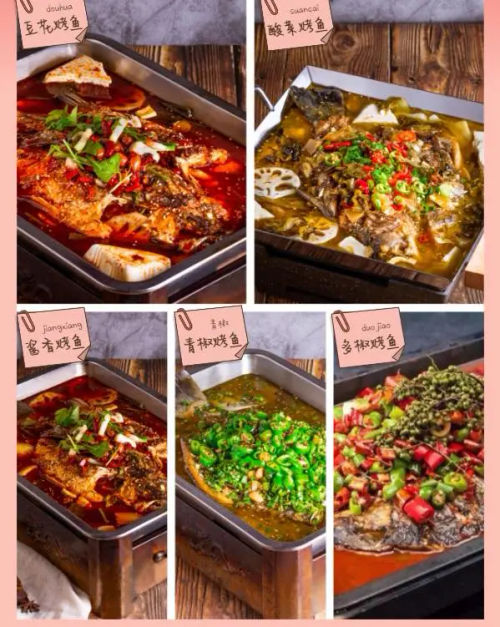 Located in the heart of Chinatown, Old Chengdu Sichuan Cuisine Restaurant is a charming Chinese eatery that specializes in serving traditional and authentic Sichuan dishes.
Since its establishment in 2007, this restaurant has become popular among food enthusiasts due to its convenient location near Chinatown MRT's Exit A and its late closing time of 1.30am, making it the perfect spot to satisfy late-night cravings.
In addition to a diverse range of mouthwatering Sichuan delicacies such as Old Chengdu Chilli Chicken and Cold Mixed Beef Tripe, the restaurant also offers a delightful selection of four grilled fish options and six different types of soup.
7) Ba Shu Sichuan Restaurant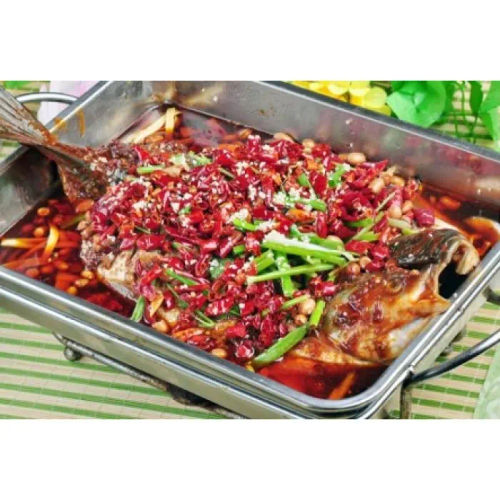 Located in the heart of Bedok Central, Ba Shu Sichuan Restaurant is a haven for food enthusiasts in search of authentic Sichuan cuisine. Get ready to be amazed by their renowned dish, the BS Style Grilled Fish (S$38), a delectable and spicy grilled fish with customizable levels of spiciness.
Alternatively, you can indulge in a burst of flavors with their BS Grilled Fish w/ Pickle, described by online reviewers as irresistibly tangy, delightfully flavorful, and wonderfully savory. Treat your taste buds and embark on a delightful culinary adventure at Ba Shu Sichuan Restaurant!
8) Tian Tian You Yu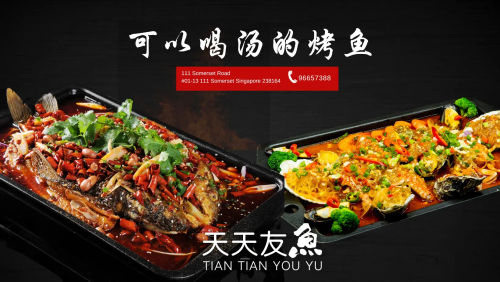 Tian Tian You Yu offers a diverse selection of more than 10 delicious flavors. For those seeking adventure, we recommend trying the Mala Fish, Cumin Fish, and Pickle Fish. On the other hand, if you prefer non-spicy options that won't make you sweat, you can choose from the Soy Sauce Fish, Black Bean Sauce Fish, Tomati Fish, or even the Sour Soup Fish, among other delectable choices.
9) Chong Qing Grilled Fish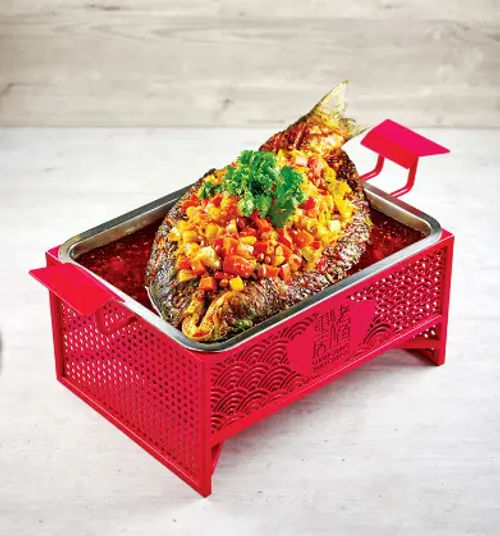 Established in 2010, Chong Qing Grilled Fish was the first to bring the Sichuan-style charcoal-grilled fish to Singapore. With four restaurants in Bugis, Chinatown, Serangoon Garden, and Upper Thomson, the brand offers a variety of non-spicy and spicy broth options such as Mushroom Herbs, Pickled Cabbage, and Fermented Black Bean.
Enhance your dining experience with delightful sides like Lotus Root, Enoki Mushroom, and Fried Beancurd Skin.
10) KAO GE YU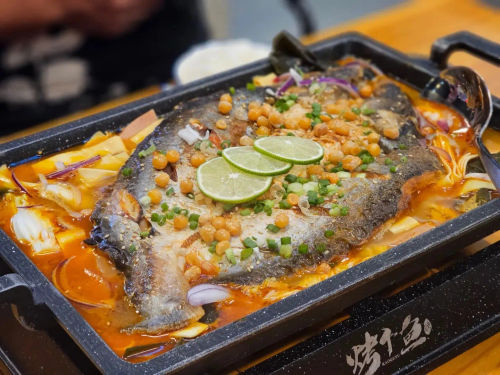 Experience the first-ever grilled fish restaurant of KAO GE YU, where affordable prices harmonize with delightful flavors! Treat yourself to their irresistible menu, featuring the renowned Signature Sichuan Green Pepper Grilled Fish and Tomato Grilled Fish, all priced at a wallet-friendly S$15.80 per fish. Feeling daring? Embark on a culinary adventure with the Mystery Flavour, where their friendly staff will pleasantly surprise you with an enticing taste sensation.
Grilled Fish Singapore
In conclusion, Singapore is a gastronomic paradise, offering an amazing array of grilled fish specialties that cater to all tastes. Whether you're a fan of traditional flavors or prefer to experiment with exotic, fusion combinations, the city-state's vibrant and diverse food scene guarantees a mouthwatering culinary adventure.
From fiery Sichuan-style grilled fish and Hunan cuisine to unique fruity flavors, these 10 eateries ensure that every dining experience is a memorable one. So why wait? Embark on your grilled fish journey today and delight in Singapore's culinary treasures.
Frequently Asked Questions (FAQ)
If you have any questions about grilled fish in Singapore, you can refer to the frequently asked questions (FAQ) about the best grilled fish restaurants in Singapore below:
What are the best places for grilled fish in Singapore?
The best places for grilled fish in Singapore are Ba Shu Sichuan Restaurant, Chongqing Premium Grilled Fish, SEA Chuan KungFu Fish, and TANYU.
What is the sister company of Tai Er?
Tian Tian You Yu, the sister company of Tai Er, is well-known for their delectable grilled fish dishes that cater to a range of palates. Additionally, with multiple branches across Singapore, both Tai Er and Tian Tian You Yu offer convenient locations. Don't miss out on the chance to indulge in the delightful offerings at both establishments for an unforgettable dining experience!
Why is Chinese grilled fish getting popular in Singapore?
Singaporeans are increasingly drawn to the unique flavors and cooking techniques of Chinese grilled fish. The growing popularity of spicy Sichuan cuisine has also led to the emergence of more restaurants in Singapore.
What kind of fish is grilled fish in Chongqing?
Grilled fish in Chongqing often features tilapia or snakehead fish, two popular freshwater species commonly used in Chinese cuisine. These fish are prized for their firm texture and delicate flavor, making them ideal for grilling. However, certain establishments may also utilize other fish varieties like carp or catfish. If you are a grilled fish lovers, don't hesitate to explore different options and discover your preferred taste and texture. Each type presents its own unique flavors and textures!
What is Kao Yu fish in English?
Grilled fish, also known as Kao Yu, is a delicious dish that involves marinating and cooking a whole fresh fish over an open flame or charcoal grill. In Chinese cuisine, "Kao" signifies grilling, while "Yu" refers to fish. To enhance the flavor, a combination of spices and sauces is typically added to the dish. This cooking technique effectively preserves the natural juices of the fish, resulting in a juicy and flavorful meal.
What types of fish can I find at these restaurants?
The restaurants featured in our article offer a variety of fish options, including limbo fish fillet, patin fish, grass carp, and golden pomfret.
Are there spicy options available for grilled fish?
Absolutely! Some of the restaurants on our list specialize in spicy grilled fish dishes, offering a range of spice levels from spicy fragrant and spicy numbing to pure spicy love.
Do these restaurants use fresh chillies in their dishes?
Yes, fresh chillies are a key ingredient in many of the grilled fish preparations. The restaurants take pride in sourcing the freshest chillies to enhance the flavors of their dishes.
Can I customize the spice level or sauce for my grilled fish?
Most of the featured restaurants allow you to customize the spice level and choose from a range of unique sauces to suit your taste preferences. They understand that everyone has different spice tolerances and are happy to accommodate.
How do these restaurants handle spices in their grilled fish dishes?
These restaurants have mastered the art of handling spices. From creating flavorful soup bases to expertly marinating the fish, they ensure that the spices are balanced and enhance the overall dining experience.
Additional Useful Articles
If you are looking for other useful guides and articles about grilled fish in Singapore, check them out below: