Northshore Plaza Food Singapore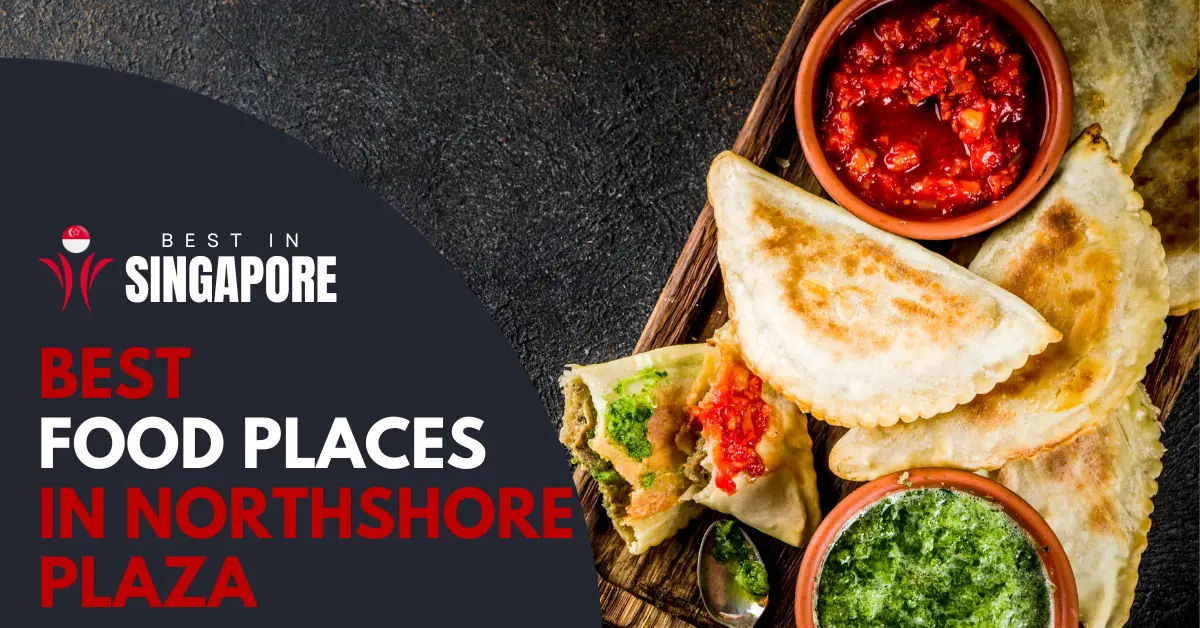 Northshore Plaza, Singapore's latest neighborhood mall, is a treasure trove of culinary delights.
The best Northshore Plaza food options are Grove, Haidilao Hotpot, 4Fingers Crispy Chicken, Sixth Floor Oyster Cake, and Fun Toast.
When deciding on a destination, it's important to take into account factors such as customer service, atmosphere, pricing, and menu options.
With its diverse range of culinary delights, Northshore Plaza in Singapore caters to every palate, offering a gastronomic adventure that includes a variety of spicy flavors and crunchy delights.
Whether you're a food enthusiast or a casual diner looking for a quick bite, Northshore Plaza is a destination that promises to satiate your cravings.
Key Consideration Factors
Before going to Northshore Plaza, make sure to consider these important factors:
Customer service: Look for reviews and recommendations from previous customers to ensure a pleasant dining experience.
Ambiance: The atmosphere of the restaurant should be inviting and comfortable, adding to the overall dining experience.
Price range: Consider your budget and choose restaurants that fit within your price range.
Menu options: Make sure the restaurant offers a variety of dishes that cater to different dietary preferences and restrictions.
Best Northshore Plaza Food Singapore
1) Creamier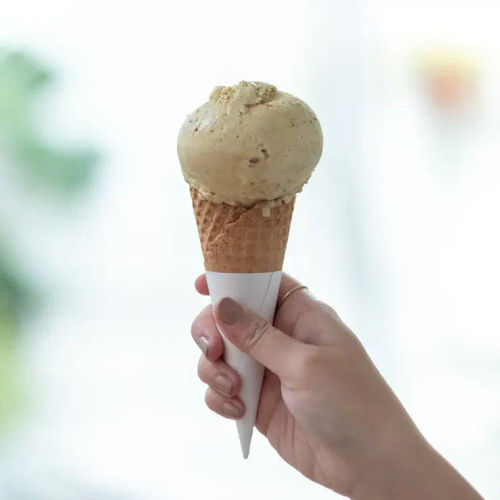 Calling out to all ice cream enthusiasts in Singapore! Exciting news awaits you. One of Singapore's very own original ice cream parlors has recently opened its fourth branch in Punggol.
Get ready for a delightful selection of their signature ice creams at Northshore Plaza. Whether you prefer it in a cup, cone, or on a heavenly golden-brown waffle, this is an experience you absolutely can't miss!
Indulge in the irresistible Roasted Pistachio, where the rich pistachio flavor takes the spotlight. Or treat yourself to the locally-inspired Sea Salt Gula Melaka, a perfect harmony of sweetness and saltiness.
Don't forget to complement your treat with their wide range of coffee, tea, and other refreshing beverages. And if you can't get enough, take home a pint or two of their Instagram-worthy Blue Pea Vanilla, a beloved favorite that is guaranteed to leave an impression!
2) Super Wok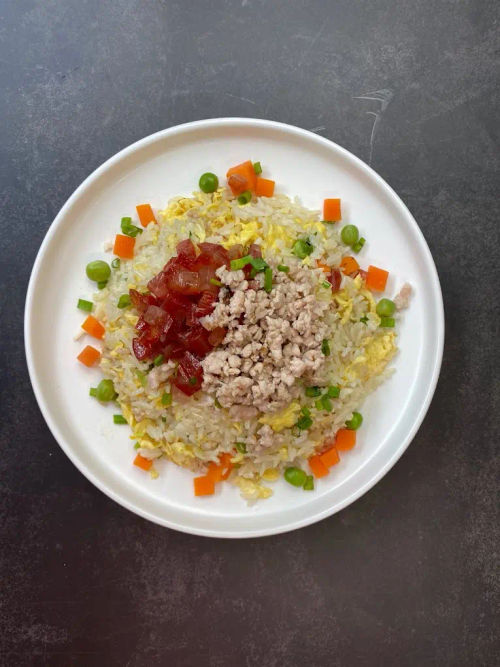 Super Wok is famous for their delicious grab-and-go zi char dishes, all priced under $10. Get ready to indulge in their mouthwatering one-dish meals, perfect for takeaway and enjoying at home. Prepare to be amazed by their signature creation, the Super Sesame Oil Chicken Rice, a true crowd-pleaser that will leave you craving for more.k!
If you love noodles, you can't miss their smoky Beef Hor Fun. And for those looking for something different, get ready for their unique wok-fried options, from the spicy Korean Spicy Chicken Rice to the irresistible Homemade Coffee Pork Ribs Rice. Get ready to experience an explosion of flavors at Super Wok!
3) Fun Toast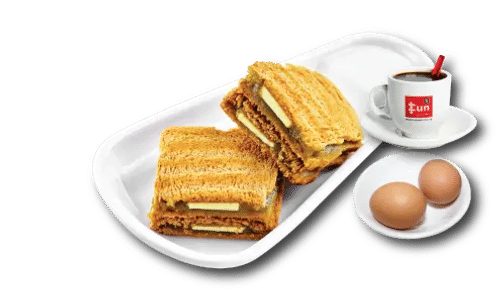 Calling all breakfast enthusiasts! Brace yourselves for some exciting news, especially if you're a kaya toast lover in the neighborhood! Get ready to embark on a tantalizing taste adventure as Fun Toast opens its doors to satisfy your cravings.
Picture this: their signature Yuan Yang Soft Bun Set, boasting two heavenly toasts smothered in creamy kaya. But hold on, it gets even better! You can pair these delectable treats with your favorite steaming hot beverage and indulge in mouthwatering soft-boiled eggs.
But wait, there's more! Fun Toast has a treasure trove of delightful options to offer. Sink your teeth into their tempting Toastburger or savor the scrumptious French Toast sets. Feeling bold? Give the irresistible Honey Butter flavor a whirl! Brace yourself for a breakfast experience like no other at Fun Toast. Get ready to be wowed!
4) Slappy Cakes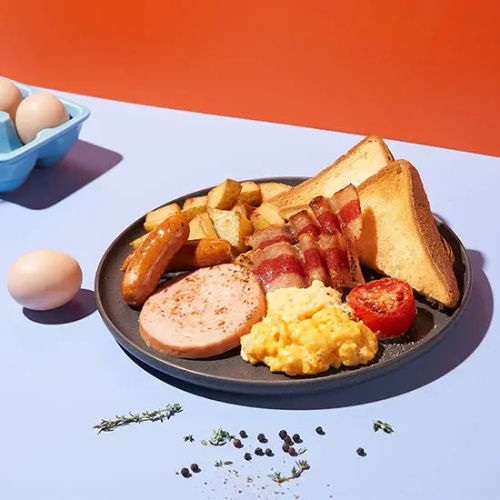 Calling all pancake enthusiasts! Get ready for some flipping fantastic news! Slappy Cakes, the ultimate DIY pancake haven, has just landed at Northshore Plaza, bringing their mouthwatering creations closer than ever before. Prepare to unleash your inner pancake Picasso as you embark on a culinary adventure, customizing your pancake masterpieces and watching them sizzle to perfection on a tabletop griddle.
But hold on tight, because that's not all! Brace yourself for an indulgent feast of epic proportions. From crispy chicken waffles that will make your taste buds dance with delight, to scrumptious toasts that are practically a work of art, and even tantalizing pasta options that will leave you craving for more. Slappy Cakes is here to take your brunch game to the next level!
So, what are you waiting for? Grab your friends, your appetite, and head on over to Slappy Cakes for a culinary experience like no other. Your taste buds will thank you!
5) Gurney Drive Signatures by Penang Culture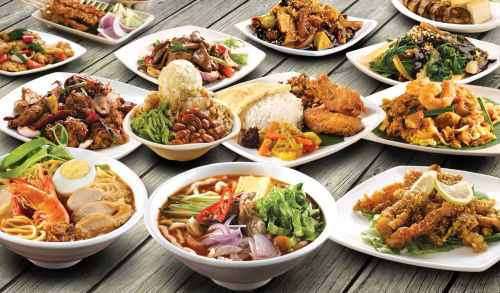 Embark on an extraordinary Malaysian adventure at Gurney Drive Signatures by Penang Culture. Step into this captivating restaurant and prepare for a culinary journey like no other, where you'll indulge in authentic and comforting Malaysian delicacies that will transport your taste buds to paradise.
From the delightful claypot assam curry fish head that will leave you craving for more, to the enticing Panang-style Western dishes that will surprise and delight, every bite at Gurney Drive is a delightful exploration of flavors and textures.
Immerse yourself in the vibrant and bustling atmosphere of Gurney Drive, Penang's renowned hawker center, as you savor timeless favorites like the tantalizing char kway teow and the flavorful assam laksa. Let yourself be captivated by the enticing aromas that fill the air, as you relish the enticing flavors that Malaysia has to offer.
Come and experience the magic of Gurney Drive Signatures by Penang Culture, where every visit is an unforgettable culinary adventure that will leave you craving for more.
6) Little Caesars Pizza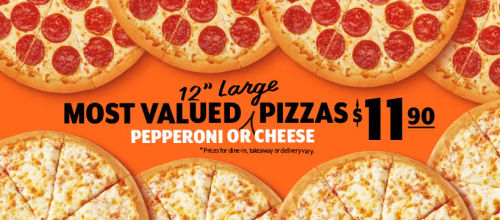 Craving unbelievably delicious pies? Look no further than Little Caesars Pizza! Brace yourself for an epic flavor-packed adventure with their mouthwatering 12-inch Pepperoni Pizza, all for an incredible price of just $8.90. But wait, there's more!
Prepare to be tantalized by their enticing menu, featuring not only the classic pepperoni and cheese combo but also the crowd-pleasing 3 Meat Treat and the tropical delight of Hula Hawaiian. And that's not all – complete your carb-loaded feast with their irresistible Stuffed Crazy Bread.
Picture this: breadsticks oozing with gooey mozzarella, perfectly paired with a side of marinara dipping sauce. Get ready to surrender to a taste sensation like no other!
7) Grove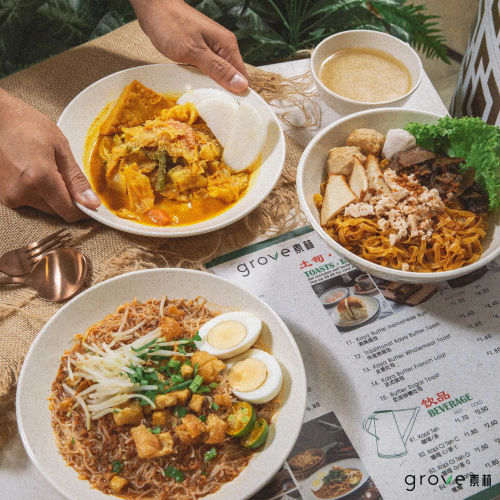 Embark on a tantalizing journey of flavors and thrilling twists at Grove, a vegetarian haven nestled in the heart of Northshore Plaza. Get ready to be enchanted as their menu unveils exquisite plant-based renditions of beloved Asian dishes, like the aromatic Hainanese Curry Rice and the rich Rendang Curry with Blue Pea Nasi Lemak.
To kickstart your day with a burst of delight, indulge in their Malaysian-style Curry Chee Cheong Fun or explore a delightful selection of bite-sized sweet treats with their irresistible bao. Grove is not just a restaurant, it's an immersive experience where vibrant, meat-free meals come alive with every bite. Get ready for a dining adventure that defies all expectations!
8) Dancing Crab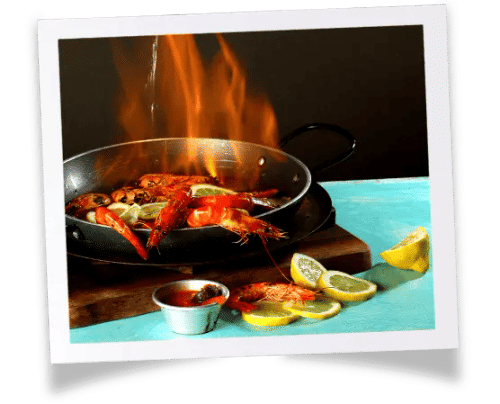 Experience the ultimate seafood feast at Dancing Crab! Get ready to indulge in their famous seafood-in-a-bag options, ideal for creating lasting memories with your loved ones. Calling all crab, crayfish, and prawn enthusiasts, this is an opportunity you won't want to pass up!
Don't forget to explore their DC1 Bundle, a true showstopper. Imagine a generous 800g Sri Lankan crab, succulent 350g prawns, flavorful flower clams, corn, and chicken sausage, all expertly tossed in a tantalizing Cajun sauce. Your taste buds will be in for a surprise!
But wait, there's more! You absolutely have to try their Live Lobster Roll. For just $41.80++, you'll be treated to two buttery rolls packed with delicious lobster, accompanied by crispy fries on the side. And if you're feeling fancy, why not upgrade your fries to truffle, sweet potato balls, or sweet potato fries for just an additional $1? It's a perfect way to elevate your seafood experience.
Prepare for an extravagant journey that will leave you craving for more. Don't miss out on this remarkable seafood extravaganza!
9) 4Fingers Crispy Chicken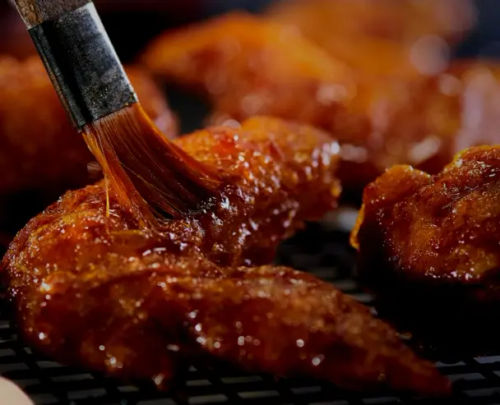 Experience the mouthwatering delight of 4Fingers Crispy Chicken! Immerse yourself in the bold and tantalizing flavors of Korean-style fried chicken, all at pocket-friendly prices. Brace yourself for the fiery allure of our hot sauce, surrender to the delectable temptation of soy garlic, or get captivated by the irresistible symphony of flavors.
Whether you're indulging solo or opting for a combo, our six-piece Wingettes and Drumlets meal starts at just $10.95. And if you crave the taste of rice, our fried chicken bento boxes are available starting from $9.95. Treat yourself to an unforgettable finger-licking experience that will leave you craving for more!
10) Haidilao Hotpot

Indulge in the pleasure of late-night hotpot feasts at the newly opened Haidilao outlet in Punggol. Savor an array of house-made soup bases, including tomato, tom yum, and mala.
Enhance your dining experience with their signature sides, such as the popular Mashed Shrimpwah – a mouthwatering fish cake-like creation made from ground shrimp. Explore their specially marinated Mutton and an enticing selection of dishes. And for the more adventurous eaters, they even offer Fresh Pig's Brain!
11) KOI Thé
Indulge your bubble tea cravings at the newest KOI Thé branch in Northshore Plaza! Whether you stick to your all-time favorite or venture into new flavors, their irresistible selection has you covered. From the refreshing Yakult Green Tea to the creamy Taro Milk Tea, and the delightful Golden Bubble Milk Tea to the luscious Hazelnut Milk Tea, there's something for everyone.
Customize your sugar levels, toppings, and ice preferences to create the perfect blend. Don't miss out on their exciting seasonal promotions! Treat yourself to a delightful bubble tea experience at KOI Thé!
12) Swee Heng 1989 Classic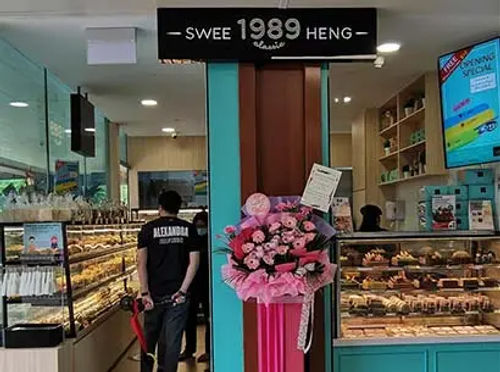 Indulge in the delightful offerings of Swee Heng 1989 Classic, a charming local bakery that will satisfy your cravings for snacks and breakfast treats. Don't miss out on their irresistible Purple Potato Yam Mochi Tarik bun, a heavenly combination of mochi, sweet potato, and orh nee. Coconut enthusiasts must try their Pandan Coconut bun, generously filled with coconut in a fluffy pandan bun.
But that's not all! Treat yourself to a mouthwatering selection of cakes, Swiss rolls, doughnuts, and savory buns. Get ready for an unmatched taste experience.
13) Gaku Sushi Bar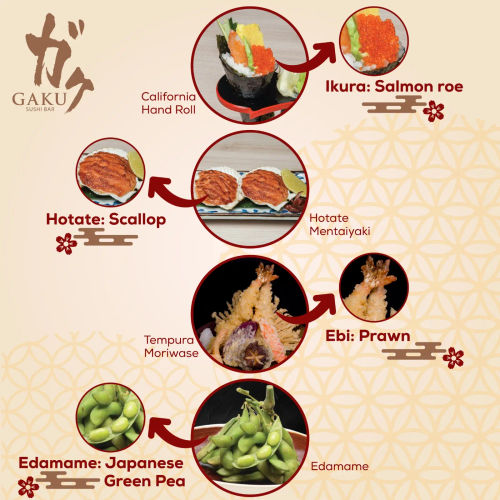 Embark on a futuristic journey at Gaku Sushi Bar, an innovative Japanese restaurant that knows no limits.
Prepare to be amazed by their delectable modern Japanese cuisine, featuring affordable omakase, sushi, and don sets. Whether it's day or night, get ready for an extraordinary culinary adventure with omakase starting below $90++. Delight in exceptional value as you relish the finest quality and freshness of their seafood.
And for those who crave à la carte dining, be captivated by their fusion pasta dishes, especially the chilled Angel Hair Truffle Pasta with Hokkaido Scallop. Brace yourself for an unforgettable and unique dining experience that will tantalize your taste buds!
14) A&W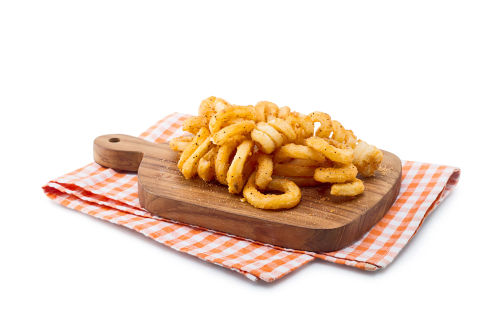 When A&W burst onto the Singaporean scene in 2019, the queues at their flagship location in Jewel were absolutely mind-blowing. The locals couldn't resist indulging in those nostalgic bites. And now, prepare to be swept off your feet as A&W triumphantly opens its fifth location at Northshore Plaza. Get ready for an extraordinary experience right at their doorstep!
Immerse yourself in the sheer delight of their signature Root Beer Float – a fizzy, creamy concoction that will whisk you away from the scorching heat. Savor every bite of their renowned Golden Aroma Chicken and complement your meal with a side of irresistibly crispy Curly Fries.
And of course, the perfect ending awaits – an irresistible ice cream and waffle treat that will leave you yearning for more! Don't miss out on this tantalizing opportunity to treat your taste buds to pure bliss.
15) Sixth Floor Oyster Cake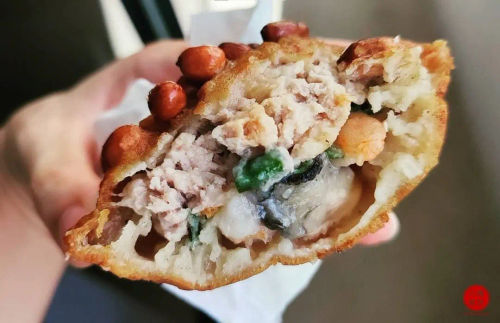 Embark on an incredible journey with Sixth Floor Oyster Cake, starting from its humble beginnings to a thriving flagship store at Northshore Plaza. Get ready for a tantalizing culinary adventure that will make your taste buds dance!
Imagine savoring freshly handmade Fuzhou oyster cakes, fried to perfection – the ultimate snack while strolling around. Prepare to be amazed by these mouthwatering cakes bursting with flavor. Each bite offers a delightful combination of minced meat, oyster rounds, and a refreshing touch of spring onions.
Stay tuned for exciting pricing details. Experience a culinary adventure like no other!
16) Downstairs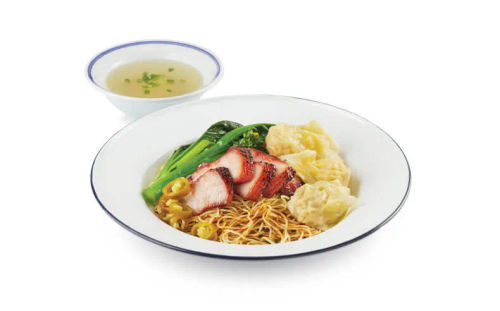 Experience the hidden gem of Downstairs, tucked away in Suntec City, where you'll be transported to a bygone era. Immerse yourself in the vintage HDB void deck-inspired ambiance, setting the stage for an extraordinary dining journey.
Indulge your taste buds with a tantalizing array of Taiwanese and zi char dishes. Take a nostalgic journey with every mouthful of the signature Lu Rou Mian, a delightful fusion of Taiwanese braised pork rice and QQ you mian noodles. And for the ultimate comfort food, brace yourself for the irresistible Salted Egg Chicken Nasi Lemak, where perfectly fried chicken is adorned with a luscious salted egg yolk sauce.
Come join us at Downstairs and embark on a culinary adventure that combines rich flavors, tantalizing textures, and a touch of nostalgia. Discover the enchantment for yourself.
17) Song Fa Kway Chap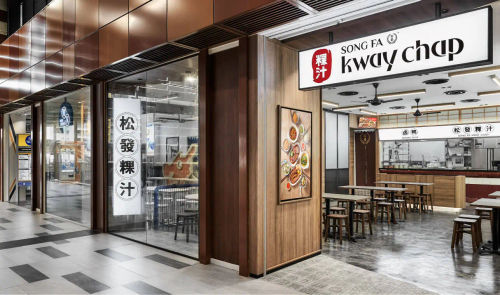 Prepare yourself for a culinary adventure that will elevate your taste buds to new heights! While you may already be familiar with and enjoy Song Fa's famous bak kut teh, get ready to be blown away by their latest venture: Song Fa Kway Chap. Tucked away in the heart of Northshore Plaza, this hidden gem is a haven for Teochew Kway Chap enthusiasts.
Imagine a mouthwatering feast starting at just $6+ per person. Indulge in their signature sets that will transport you to foodie paradise. And if you're ready to treat yourself, the Peppery Kway Chap Deluxe Set is an absolute must-try. With kway chap luxuriating in the rich and flavorful broth of bak kut teh, it's a match made in culinary heaven.
But that's not all! Song Fa Kway Chap goes beyond kway chap to tantalize your taste buds with irresistible claypot dishes and succulent duck rice. Brace yourself for a truly satisfying dining experience that will leave you yearning for more. Get ready to savor the joyous dance of flavors on your palate!
Northshore Plaza Food Singapore
In conclusion, Northshore Plaza in Singapore offers an impressive array of dining options that cater to a wide range of culinary preferences. From enchanting bakeries and immersive bubble tea experiences to innovative sushi bars and nostalgic local signature dishes, it provides a gastronomical journey like no other.
As you explore each unique outlet, prepare your taste buds for a symphony of flavors that will leave you yearning for more.
Whether you're a local foodie or a traveler with a passion for food, Northshore Plaza is a must-visit destination that promises an extraordinary culinary adventure.
Frequently Asked Questions (FAQs)
If you have any questions about Northshore Plaza Food Singapore, you can refer to the frequently asked questions (FAQ) about the best Northshore Plaza Food Options in Singapore below:
Additional Useful Articles
If you are looking for other useful guides and articles about Northshore Plaza Food Places in Singapore, check them out below: