Perfume Singapore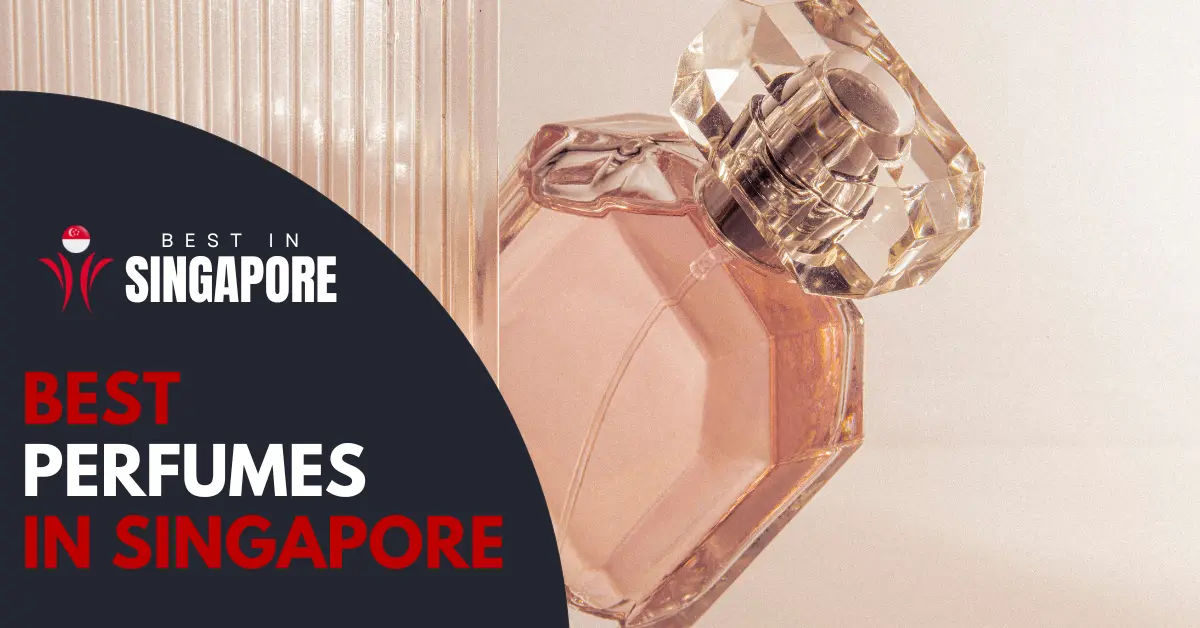 Singapore, a city known for its sophisticated taste and love for luxury, is home to some of the world's most exquisite perfumes.
The best perfume brands in Singapore are Code Deco, Freda 'D Parfum, Oo La Lab, and The Lab Fragrances.
When selecting a perfume brand, it's important to consider the price range, how long the scent lasts, and the notes and ingredients used in its composition.
Perfume in Singapore transcends being a mere beauty product; it embodies an art form, serves as a personal statement, and mirrors one's individuality.
Let's embark on a sensory exploration of the best perfumes you can find in Singapore.
Quick Summary
Best perfume brands in Singapore are Code Deco, Freda 'D Parfum, Oo La Lab, and The Lab Fragrances.
When choosing a perfume brand, make sure to check out the price range, longevity of the scent, and notes and ingredients used.
In Singapore, perfume is more than just a beauty product; it's an art form, a personal statement, and a reflection of one's personality.
Key Consideration Factors
Before buying a perfume, make sure to consider these important factors first.
Price range: Perfumes in Singapore can range from affordable to high-end luxury. Decide on your budget and explore the best brands within that range.
Longevity of scent: Some perfumes are long-lasting, while others fade away quickly. Think about how often you want to reapply your perfume and choose accordingly.
Notes and ingredients: Perfume notes refer to the different layers of scents that make up a fragrance. Make sure to choose notes and ingredients that you enjoy and suit your personality.
Best Perfume Singapore
1) Oo La Lab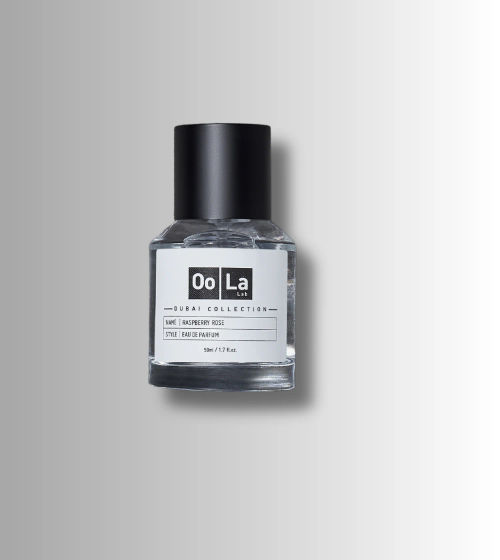 At Oo La Lab, we have a deep passion for the art of scent creation. With absolute dedication and precision, our team responsibly sources sustainable ingredients, storing them carefully in small batches. Each order is expertly hand-mixed, reflecting our commitment to quality.
For those seeking an extraordinary olfactory experience, our luxurious mixology kit is a must-try. It empowers you to create your own personalized fragrance formula, opening up a world of limitless possibilities. With this kit, you'll have the opportunity to explore and experiment with a wide array of aromatic notes, resulting in a scent that is truly one-of-a-kind.
Instead, you have the option to immerse yourself in the expertise of industry professionals through engaging sensorial perfumery workshops that are regularly offered. Expand your knowledge, refine your senses, and embark on a captivating journey into the enchanting world of perfumery.
2) The Lab Fragrances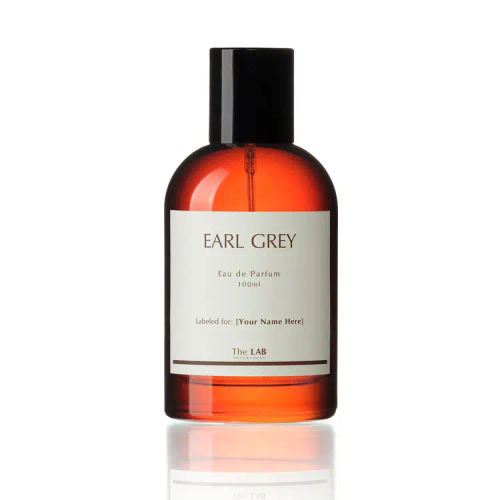 Why settle for mass-produced scents when you can indulge in the captivating world of bespoke fragrances with The Lab Fragrances? Each scent is carefully crafted in small batches, with your name printed on the label as a personal touch. Discover the essence of luxury and individuality that will enchant your senses.
The brand is renowned for its dedication to using only the finest quality ingredients in crafting the perfect scent. And here's the exciting part: all of their perfumes are 100% vegan, combining luxury and sustainability.
Explore a range of their best-selling fragrances, such as Earl Grey, a delightful blend of floral notes and tea leaves, or Ginger, which embraces you with its warm and woody base. Indulge in the sensory delight of The Lab Fragrances.
3) Freda 'D Parfum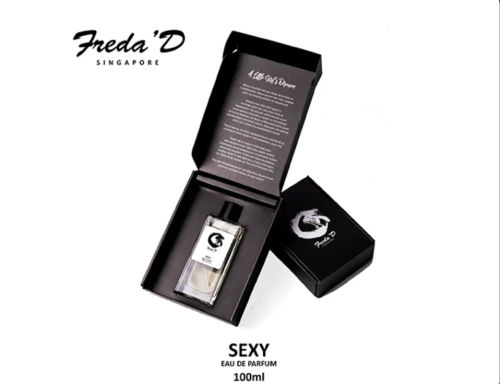 Immerse yourself in the captivating narrative of a local perfume brand, where an enchanting tale intertwines seamlessly with its alluring scents. Enter the world of Freda, the visionary founder, whose childhood was filled with the mesmerizing essence of fragrance vials, courtesy of her perfumer father.
Embracing the belief that every scent narrates a unique story, all products are meticulously hand-blended in small batches, tailored to cater to diverse personalities and styles. From romantic to delicate, each eau de parfum presents a multi-faceted bouquet that promises to delight you as you embark on this olfactory exploration.
If you have a keen sense of smell, come to the store and create your own personalized fragrance at the perfume crafting workshop. Get ready to be enchanted by this aromatic experience!
4) Singapore Memories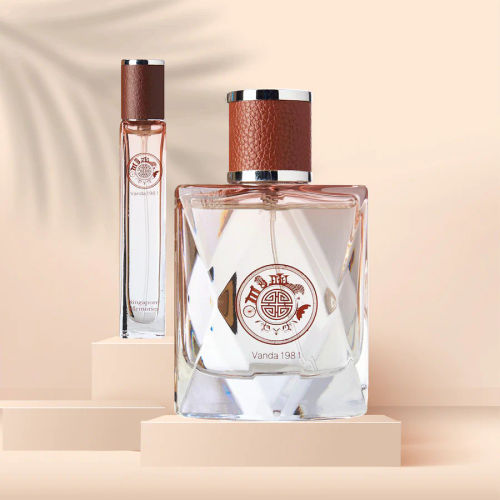 It all began with a deep fascination for orchids, the national flower of Singapore. This fascination ultimately led to the development of fragrances that pay homage to the country's iconic symbols.
Allow them to introduce Singapore Girl, a modern interpretation of a 1960s blend that captures the essence of lotus and water lily. Additionally, they have the captivating Peranakan Oud, a timeless fragrance suitable for both men and women. It combines the richness of tonka bean, the sweetness of praline, and the earthiness of green tobacco leaves.
5) Maison 21G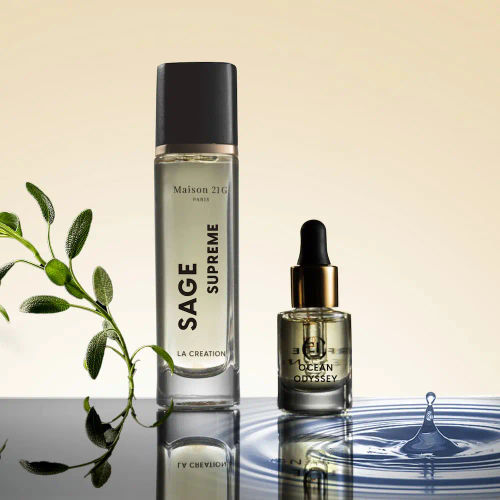 When it comes to fragrances in Singapore, one name stands above the rest: Maison 21G. This exceptional perfumery is dedicated to creating one-of-a-kind scents tailored to each individual, blending creativity, sustainability, and personalization.
At Maison 21G, you can embark on an enchanting fragrance journey, where you have complete control of the process. Through their masterclasses, you'll have the chance to collaborate closely with a skilled fragrance designer. This not only allows you to create your own unique perfumes but also provides invaluable insights into the captivating world of custom perfumery.
If you're looking for a new signature scent but don't have much time, Maison 21G has the perfect solution with their discovery set. With five perfumes to choose from, each offering a unique scent ranging from the delightful aroma of sage to the captivating allure of jasmine, Maison 21G provides the ideal fragrance to embrace and express your own individuality.
It's a haven for those seeking a personalized and enchanting fragrance experience.
6) Sifr Aromatics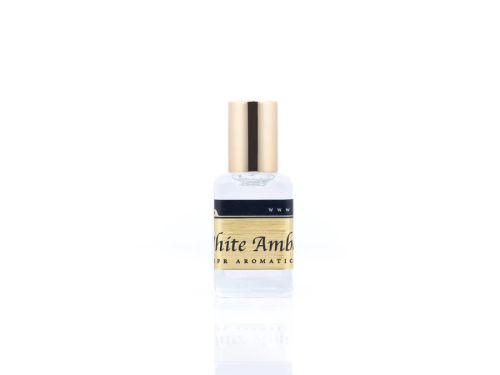 With a rich family legacy dating back to 1933, Sifr Aromatics holds a prestigious position as a renowned perfume institution. Situated in a charming shophouse on Arab Street, this establishment has become an integral part of the fragrance industry.
Dedicated to sourcing sustainable ingredients, this local perfume brand meticulously crafts exquisite fragrances by blending traditional scents with contemporary aromatics. Their unique collection appeals to both aficionados of the old-world and modern perfume connoisseurs.
For a fully personalized olfactory experience, you can choose to book an appointment and visit their charming venue for a consultation. Delve into the world of perfumery as their knowledgeable team guides you in crafting a scent that truly embodies your individuality.
Moreover, Sifr Aromatics offers captivating perfume showcases and engaging group workshops, allowing fragrance enthusiasts and curious individuals to delve deeper into the captivating realm of scents.
7) Two Lips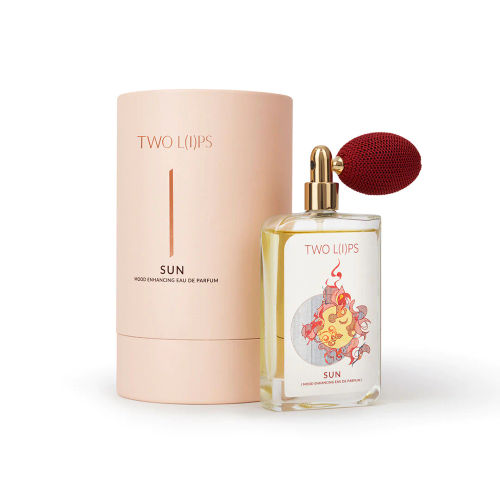 This brand specializing in intimate care is known for its expertise in creating fragrances that are not only suitable but also perfect for your skin. Two Lips brand is dedicated to empowering individuals in conversations about intimate health.
Their products are highly regarded for their exceptional gentleness and safety, catering to all skin types, including sensitive ones.
Among their impressive range of mood-enhancing perfumes, the Sun and Moon fragrances truly stand out. These fragrances promise to envelop you in positive vibes. The Moon perfume balm provides a soothing and comforting experience with its delightful combination of cardamom, jasmine, and rose notes.
In contrast, the Sun eau de parfum offers a revitalizing and exhilarating aroma. It blends notes of bergamot, coconut, rose, and vanilla to produce a citrusy fragrance that truly pleases the senses.
8) Lush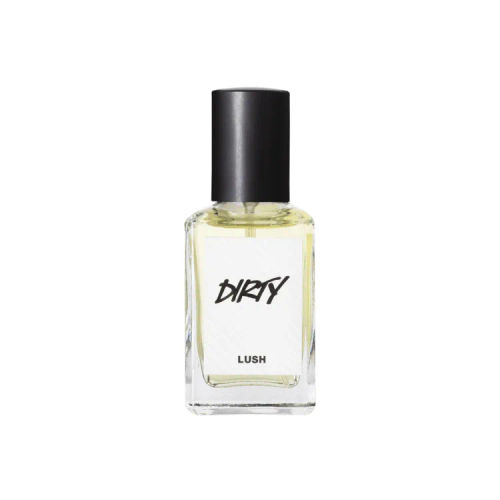 When planning your upcoming staycation and visiting Lush for a luxurious bath bomb, why not indulge in their exceptional collection of perfumes as well? Lush, the well-known brand dedicated to cruelty-free and all-natural products, offers a captivating range of fragrances that will truly mesmerize you.
Explore a wide variety of body sprays and perfumes, available in liquid and solid forms, to discover your perfect scent. Immerse yourself in the captivating aroma of V, one of Lush's innovative perfumes, with its enchanting gothic violet fragrance that will transport you to another world.
Indulge your senses with the delightful Sakura body spray. It features a harmonious combination of cherry blossom, lemon, mimosa, and orange flower notes. Embrace a world of luxury fragrances and serenity by enhancing your staycation experience with these exquisite scents from Lush.
9) Six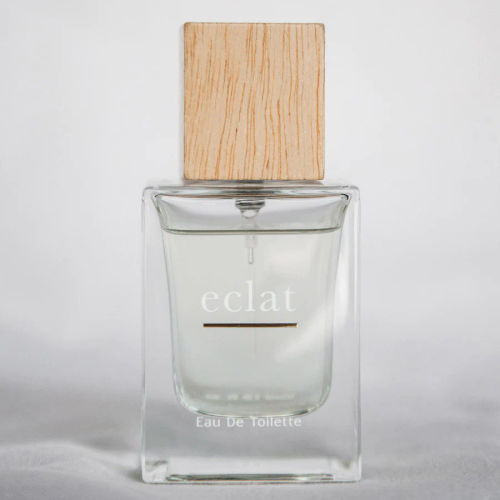 Founded by Jason Lee, a former member of the renowned fragrance house Givaudan, Six is dedicated to creating fragrances that evoke vivid memories. With an exquisite collection of scents, each blend is carefully curated using sustainably sourced ingredients from around the globe. Both in the United Kingdom and Singapore, meticulous attention is given to every detail.
For example, the enchanting 27°F Biei perfume harmoniously combines coriander, orange blossom, sandalwood, and cedar, effortlessly transporting you to a serene mountainscape adorned with the gentle fall of autumn leaves.
On the other hand, the essence of New York City is encapsulated in 123 Tribeca. It blends zesty lemon, invigorating orange peel, aromatic rosemary, and delicate lily of the valley. Immerse yourself in this aromatic journey that captures the lively energy and cosmopolitan charm of the Big Apple.
10) Candles of Light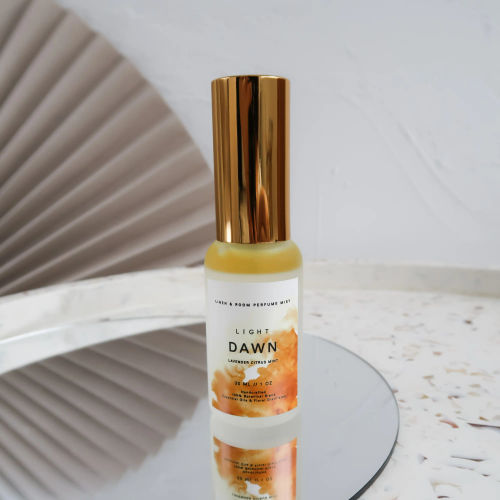 This brand strongly promotes candles that are not only crafted from 100% soy and beeswax, but also infused with pure essential oils, ensuring they are non-toxic. But that's not all! They also offer all-natural roll-on perfumes with irresistibly delightful scents.
Indulge in the captivating aromas of Dusk, a blend of geranium bourbon, patchouli, and spices, and Dawn, a soothing combination of lavender, citrus, and peppermint. These portable vials, made with organic jojoba and coconut oils, are perfect for quick touch-ups on the go.
Experience the mesmerizing beauty of nature through their exquisite product range!
Perfume Singapore
In conclusion, Singapore offers an extensive array of perfume brands, each with its unique approach to the fascinating world of fragrances.
Whether you're seeking a signature scent, a personalized perfume, or a sensory journey through aromatic blends, these brands cater to a wide variety of preferences and needs.
From traditional to contemporary, from subtle to bold, there's a fragrance out there for everyone. Discover the enchanting realm of scents and find the perfect perfume that truly embodies your individuality and spirit.
Frequently Asked Questions (FAQs)
If you have any questions about perfumes in Singapore, you can refer to the frequently asked questions (FAQs) about the best perfumes in Singapore below:
What are the best perfume brands in Singapore?
The best perfume brands in Singapore are Oo La Lab, The Lab Fragrances, Freda 'D Parfum, and Code Deco.
Which perfume is famous in Singapore?
Chanel No. 5, Dior J'adore, and Marc Jacobs Daisy are some of the popular perfumes in Singapore. However, the rise of local perfume brands such as Oo La Lab, Fragrance Family Citrus, and Maison 21G has sparked an increasing demand for personalized and unique scents.
Are perfumes cheaper in Singapore?
Perfume prices in Singapore vary depending on the brand and type of fragrance. However, when compared to other countries, perfumes in Singapore are generally more affordable due to lower taxes and duties on luxury fragrances. Additionally, local perfume brands often offer competitive pricing for their products. In summary, it can be concluded that perfumes are relatively more budget-friendly in Singapore compared to other countries.
Are Singapore perfumes authentic?
Perfumes in Singapore are known for their authenticity, thanks to the country's strict laws and regulations against counterfeit products. Additionally, many popular perfume brands have their flagship stores or authorized retailers in Singapore, ensuring the genuineness of their products. However, it is advisable to purchase from official sources to mitigate any potential risks.
What is the number 1 perfume in the world?
Identifying the top perfume globally is a challenge due to the subjective nature of perfume preferences. However, there are some universally adored and iconic perfumes worldwide, such as Chanel No. 5, Versace Bright Crystal, Dior J'adore, Gucci Bloom, and Tom Ford Black Orchid.
Can I shop for these perfumes online?
Absolutely! All the perfumes featured in our article can be conveniently shop online, allowing you to browse and add your favorites to your virtual shopping cart with ease.
Are there affordable options among the 10 best perfumes in Singapore?
Indeed! Our article includes a selection of perfumes that offer excellent quality at affordable prices, ensuring you can find a fragrance that fits your budget.
Do any of the perfumes in the list feature musk or spice notes?
Yes, some of the featured perfumes boast captivating musk and spice notes, adding a touch of allure and sophistication to their fragrance profiles.
Are these perfumes suitable as gifts for loved ones?
Absolutely! These perfumes make a wonderful gift for your loved ones, allowing you to surprise them with a luxurious and personalized scent that suits their taste.
Do any of the perfumes on the list include refreshing peach or floral scents?
Yes, among the 10 best perfumes, you'll find options that offer delightful notes of peach and enchanting florals, providing a refreshing and aromatic experience.
Are there any aquatic fragrances included in the article?
Certainly! We've curated a list that includes perfumes with invigorating aquatic accords, offering a fresh and uplifting scent reminiscent of the ocean.
Additional Useful Articles
If you are looking for other useful guides and articles about Perfumes in Singapore, check them out below: