Pet Cafe Singapore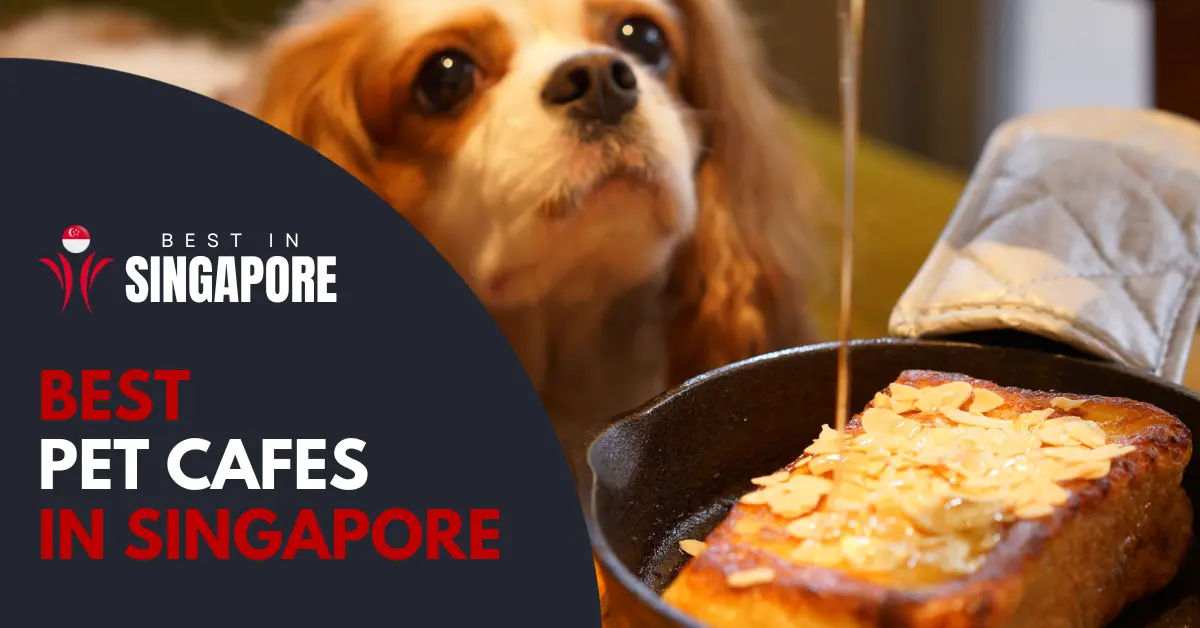 Singapore, known for its vibrant lifestyle and cultural diversity, also bristles with novel experiences for pet lovers.
The best pet cafes in Singapore are Chow Cute Cafe, I.N.U. Cafe and Boutique, Playground Ragdoll, and Five &2.
When searching for a pet cafe, be sure to examine the amenities, pricing, food menu, location, and quality of customer service.
Pet cafes in Singapore combine delicious food with a pet-friendly atmosphere, providing the perfect setting for pet lovers to enjoy a warm beverage while surrounded by their adorable furry companions.
This article introduces you to the best cafes for pets in Singapore, providing you with the perfect venue to unwind, and at the same time, surround yourself with adorable pets.
Quick Summary
Best pet cafes in Singapore are Chow Cute Cafe, I.N.U. Cafe and Boutique, Playground Ragdoll, and Five &2.
When looking for a pet cafe, make sure to check out the amenities, prices, food menu, location, and customer service.
Pet cafes in Singapore offer a unique fusion of culinary pleasure and pet-friendly environments, making them an ideal place for pet enthusiasts to enjoy a hot cuppa in the delightful company of their furry friends.
Key Consideration Factors
When choosing which pet cafe to go, make sure to consider important factors such as:
Amenities: When choosing a pet cafe, it's crucial to explore the available amenities. Seek out establishments that not only offer essential facilities such as washing areas and grooming services, but also go above and beyond by creating dedicated play zones or areas where pets can socialize and have fun.
Pricing: It's also important to consider how much the pet cafe charges for its services and whether there are any discounts or special offers available.
Food Menu: Consider the type of scrumptious food served at the pet cafe. Does it offer a wide variety of dishes suitable for both pets and humans? You should also check out specialty items like- Location: The location of a pet cafe is key. Look for pet cafes that are conveniently located and close to public transport stops.
Customer Service: A great customer service goes a long way when it comes to choosing a pet cafe. Make sure the staff is friendly and knowledgeable, as well as experienced in handling plenty of different types of pets.
Best Pet Cafe Singapore
1) Catopia Cafe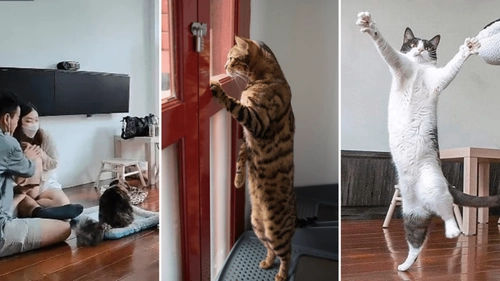 | | |
| --- | --- |
| Key Services | Cat Cafe |
| Website | https://catopiacafe.com/ |
| Address | 46A Dunlop St, Singapore 209375 |
| Phone | +65 9388 8893 |
| Email | info@catopiacafe.com |
| Operating Hours | 4 PM – 9 PM (Mon), 11 AM – 4 PM, 5 PM – 9 PM (Tue – Fri), 10 AM – 4 PM, 5 PM – 8 PM (Sat – Sun), Closed on public holiday |
Nestled in the vibrant heart of Little India, lies a captivating two-story shophouse that serves as a sanctuary to 22 charming cats of diverse breeds, each one more enchanting than the next.
As you step into the magical realm of Catopia, you will be greeted by the harmonious chorus of soothing purrs and the cat toys of these mesmerizing feline companions. Every cat boasts its own unique personality, from the mischievous tabby who delights in chasing toys to the serene Himalayan who luxuriates in peaceful slumbers in cozy corners.
Their irresistible charm and captivating presence are simply impossible to resist. Prepare to be enchanted by the whimsical world of Catopia, where every moment spent in the company of these graceful Bengal, majestic British Shorthair, elegant Persian, and other delightful breeds is an extraordinary experience that will leave a lasting imprint on your heart.
2) Kontiki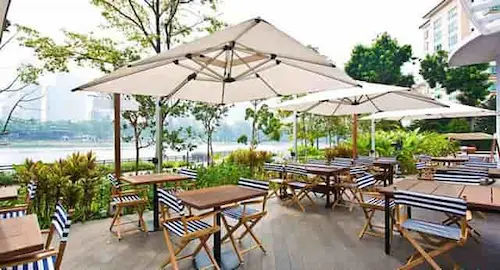 Kontiki, an extraordinary F&B establishment, warmly welcomes fur babies with open arms, creating a vibrant marine-themed experience that will captivate your senses. Meticulously curated by the brilliant minds behind Handlebar, every aspect of Kontiki is designed to transport you into a world of nautical charm.
Prepare to embark on an enchanting journey where every moment is an extraordinary dining adventure. As you step into Kontiki, you'll be greeted by a mesmerizing ambiance that immerses you in the wonders of the sea.
The carefully chosen decor, reminiscent of a shipwreck turned into a hidden gem, adds a touch of mystery and intrigue to the atmosphere.
Conveniently positioned at Passion Wave @ Marina Bay, right alongside the iconic Marina Bay Sands, Kontiki not only offers a fantastic and inviting atmosphere but also treats its patrons to a breathtaking waterfront view that elevates its allure and charm to new heights.
Imagine enjoying a delightful meal while overlooking the glistening waters and feeling the gentle cat and dog breeds caress your skin. It's a sensory experience that will leave you in awe.
3) Menage Cafe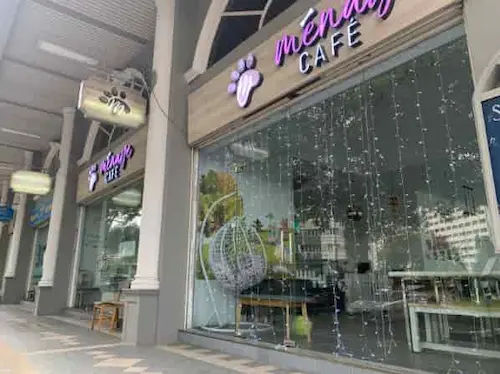 | | |
| --- | --- |
| Key services | Air conditioned place, aesthetic look for polaroid photo, varieties of pet's meal |
| Website | https://m.facebook.com/MenageCafeSG/ |
| Address | 6 Sin Ming Rd, #01-01/02, Singapore 575585 |
| Phone | +65 9669 8372 |
| Email | woof@menagecafe.sg |
| Operating Hours | 12pm-10pm Tuesday to Friday, 10:30am-10:30pm Saturday and Sunday |
Menage Cafe is not just a haven for dogs, but a paradise where they are not only welcomed but also showered with extraordinary care and attention. From the moment your furry friend steps foot into this charming establishment, they will be greeted with warmth and love. The inviting ambiance, complemented by the gentle hum of air conditioning, creates a soothing atmosphere that ensures their utmost comfort.
Every corner of this delightful cafe has been thoughtfully designed to provide a spacious and safe environment for your beloved pup to freely explore and indulge in playful antics. With ample room to roam and discover, they will be able to unleash their boundless energy and curiosity.
But it's not just about the physical space. At Menage Cafe, they understand that dogs are not just fur babies, they are cherished members of our families. That's why their dedicated staff goes above and beyond to create an experience that is truly unforgettable. From personalized attention to a wide array of treats and toys, we strive to make every visit a special occasion.
Whether you're looking to enjoy a cup of coffee while your furry companion socializes with other dogs, or simply want to create lasting memories on a fun outing, Menage Cafe is the perfect destination. Come and join them in celebrating the joy and love that dogs bring to our lives. It's an experience that you and your beloved pup will cherish forever.
4) What The Pug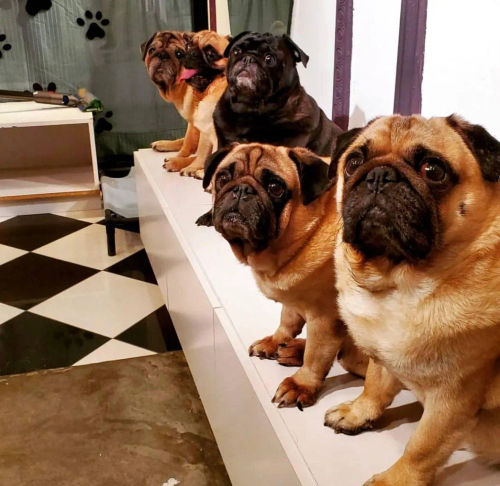 What The Pug, the first ever dog cafe in SG, is an incredibly unique and unparalleled establishment in SG. It is a pug cafe exclusively dedicated to pugs, those absolutely charming creatures with their almost magical, cartoon-like faces that never cease to captivate our hearts.
As soon as you step foot into the enchanting world of this pug petting cafe, get ready to embark on a mesmerizing journey through its cozy and inviting interior. The soft pastel hues of the walls and whimsical decor create a whimsical atmosphere that transports you to a pug lover's paradise. The scent of freshly brewed coffee wafts through the air, mingling with the delightful aroma of freshly baked treats for both humans and pugs alike.
So, why not treat yourself to an unforgettable adventure at What The Pug, where the magic of pugs and the joy of a cozy pug cafe intertwine to create an extraordinary experience that will leave you smiling from ear to ear.
5) Cats Safari Singapore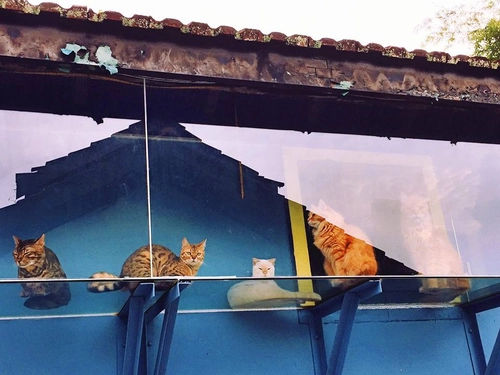 Cats Safari Singapore sets itself apart from the usual cat petting cafes by offering a truly unique cat therapy experience. Nestled in the stunning city of Singapore, this exceptional establishment provides visitors with the option to either bring their beloved feline friends or indulge in quality time with other delightful feline companions, all in lieu of human company.
While deviating from the conventional café concept, Cats Safari Singapore ensures a serene and delightful environment, creating the perfect setting to unwind and relax on weekends. Immerse yourself in the delightful company of these adorable creatures, and let the tranquil atmosphere envelop you in pure bliss and joy.
Furthermore, the venue not only creates a tranquil environment but also provides pet therapy services, which have been found to offer countless advantages. Participating in pet therapy has been proven to effectively decrease stress levels, improve mental health, and even contribute to the reduction of anxiety and blood pressure.
6) Five &2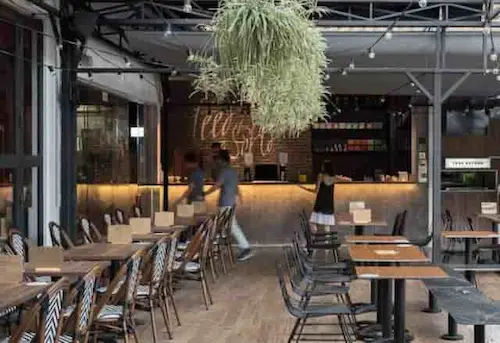 | | |
| --- | --- |
| Key services | Cozy and nice view |
| Website | http://www.fiveand2.co/ |
| Address | 97 Hougang Ave 8, Punggol Park, Singapore 538792 |
| Phone | +65 6282 8801 |
| Operating Hours | 4pm-11pm daily |
Nestled in the serene and tranquil surroundings of Punggol Park, Five &2 emerges as an enchanting and delightful bistro that not only tantalizes the taste buds with its delectable selection of Asian-fusion cuisine but also captivates patrons with its breathtaking view of the picturesque lake.
Step into a remarkable culinary journey that effortlessly blends an extensive array of flavors from across Asia, inviting your taste buds to revel in a symphony of exquisite taste sensations.
Whether you prefer the cozy and intimate ambiance of indoor seating or the refreshing and invigorating experience of dining al fresco, Five &2 offers both options, allowing you to fully immerse yourself in the natural beauty that gracefully embraces you, creating an unforgettable dining experience.
7) Meomi Cat Cafe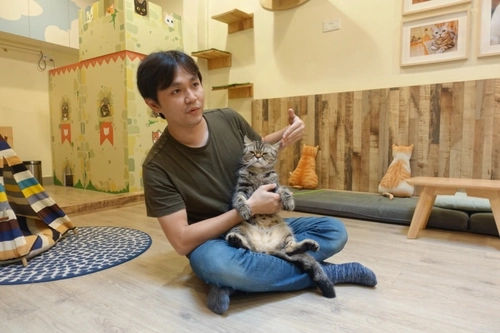 | | |
| --- | --- |
| Key Services | Cat Cafe |
| Website | Facebook |
| Address | 668 North Bridge Rd, Singapore 188801 |
| Phone | +65 6296 0339 |
| Operating Hours | 11 AM – 6 PM (Mon – Wed), 11 AM – 8 PM (Thu – Sun) |
Located in the vibrant neighborhood of Kampong Glam, the Meomi Cat Cafe awaits with open paws, inviting cat enthusiasts to immerse themselves in an unforgettable experience. Step into this cozy haven and let the enticing aroma of freshly brewed coffee embrace you, setting the stage for a delightful journey of feline companionship.
8) Playground Ragdoll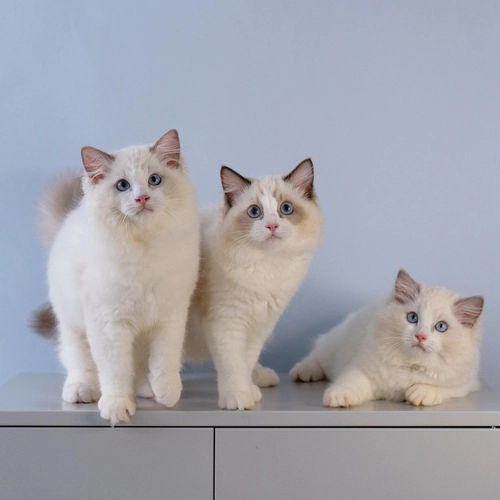 As you delve into this captivating world, you'll be serenaded by the gentle purring of contented cats, their soothing melodies captivating your senses. To ensure your visit is nothing short of purrfection, we recommend reaching out to the cafe in advance.
By confirming the meal schedule of these adorable residents, you can plan your visit accordingly and witness the heartwarming sight of these furry friends relishing their meals.
Prepare to be swept away by the vibrant ambiance, the heartwarming experience, and the undeniable charm of the Meomi Cat Cafe. It's an oasis of joy and tranquility, where coffee, cats, and cherished memories intertwine.
9) W39 Bistro & Bakery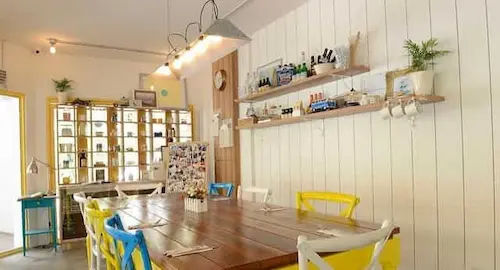 | | |
| --- | --- |
| Key services | Duck Confit and lamb ribs are one of their signature dish |
| Website | http://www.w39bistro.com/ |
| Address | 39 Jln Mas Puteh, Singapore 128637 |
| Phone | +65 9646 5372 |
| Email | contact@w39bistro.com |
| Operating Hours | 11am-9pm Monday to Friday, 9am-9pm Saturday and Sunday |
If you are in search of an enchanting and unforgettable experience to pamper your beloved dogs and cats, look no further than W39 Bistro & Bakery. Situated in the heart of Singapore, this pet-friendly cafe presents an idyllic ambiance for an extravagant evening with your furry companions.
Immerse yourself in the warm and inviting atmosphere as you relax and enjoy the awe-inspiring vistas of the surrounding area from the cozy outdoor seating area, complete with comfortable cushions for you and your pets to lounge on.
At W39 Bistro & Bakery, they pride themselves on offering a wide range of exquisite culinary delights and refreshing beverages to tantalize your taste buds. Indulge in a scrumptious selection of gourmet pet-friendly treats prepared with the utmost care and attention to detail.
So, whether you're looking for a cozy spot to enjoy a leisurely afternoon tea with your furry friends or a place to celebrate a special occasion, W39 Bistro & Bakery is the perfect destination. Join us and create lasting memories as you indulge in a truly indulgent feast for both you and your cherished pets.
10) Chow Cute Cafe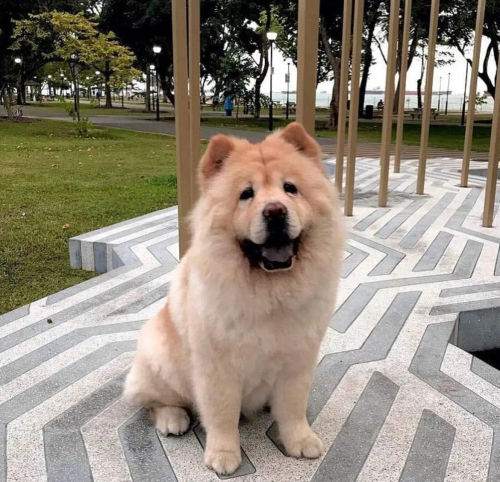 Key services
Pet cafe with chow chow residents
Website
https://www.chowcute.com/
Address
16 The Oval, Seletar Aerospace Park, 797873
Phone
+65 87855502
Email
info@chowcute.com
Operating Hours
Wed -Thurs | 11am – 6.30pm
Fri – Sat | 11am – 7pm
Sun – Tues | CLOSED
Chow Cute Cafe, nestled in the bustling hub of Seletar Aerospace, is an absolutely delightful and enchanting haven for animal lovers. It is guaranteed to warm even the coldest of hearts with its charming atmosphere and adorable furry companions.
The moment you step foot inside this charming cafe, you will be greeted by an irresistibly endearing pack of chow chows, a lovably friendly samoyed, and an incredibly adorable mix of chow chow and german shepherd. Their cuteness is sure to leave you awestruck and bring a smile to your face.
But these lovable pets are not just there for display! They generously make scheduled appearances throughout the day, dedicated to spreading happiness and ensuring unforgettable moments of playtime and interaction with their adoring visitors. It's a place where you can experience the joy and love that only animals can bring.
So, if you're looking for a truly heartwarming and memorable experience, Chow Cute Cafe is the perfect destination for you. Come and immerse yourself in the company of these precious furry friends and create lasting memories that will warm your heart for years to come.
11) I.N.U. Cafe and Boutique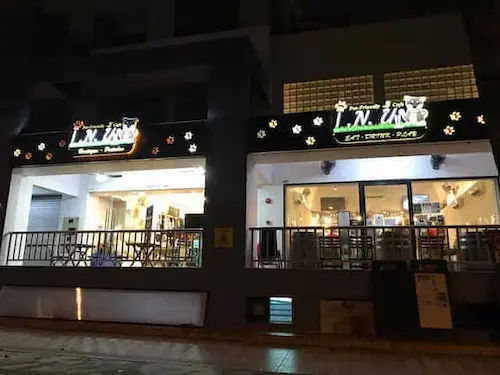 At I.N.U Cafe and Boutique, their commitment extends far beyond merely providing recreational activities for you and your furry friend. They take great pride in delivering a comprehensive and exceptional experience by meticulously curating an extensive range of top-quality pet-related products.
From an array of naturally sourced treats to a wide selection of premium dog food, nutritionally balanced meals, specialized supplements, and nourishing shampoos, their dedication knows no bounds.
They strive to establish themselves as one of Singapore's leading dog-friendly cafes, ensuring that your beloved canine companion is always treated to the absolute best and most nourishing items available in the market.
12) Cat Paradise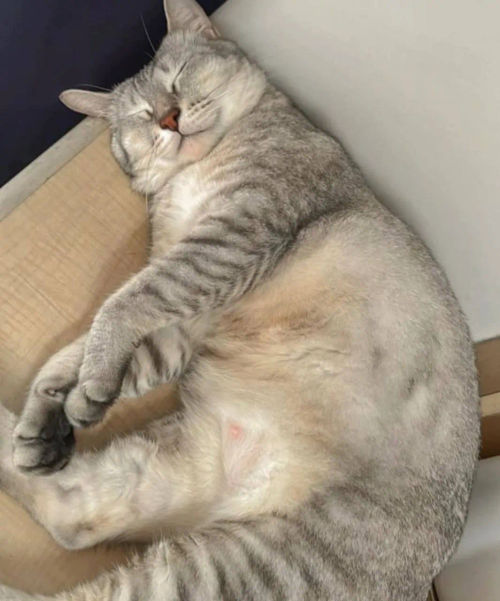 Cat Paradise is an innovative and groundbreaking initiative, creating a haven like no other for adorable cats and passionate cat lovers in Singapore. This extraordinary cageless cat adoption center, nestled in a tranquil and serene corner of the city, serves as a sanctuary for all feline enthusiasts, providing a truly remarkable experience.
Embark on a journey into a world where dreams of our beloved felines come to life, immersing yourself in the boundless love, endless joy, and comforting purrs of our delightful rescue cats from various cat rescue groups.
Each and every cat has a fascinating and unique story to share, a tale of resilience and hope, eagerly awaiting to be embraced by compassionate souls like yourself. As you dedicate your precious time to these utterly charming felines, you will be captivated by their playful antics and deeply touched by the gentle warmth exuding from their affectionate whiskers.
Pet Cafe Singapore
In conclusion, Singapore offers an enticing array of pet-friendly cafes, each providing a unique and memorable experience for both pets and their owners.
Whether you are a passionate cat lover, a devoted dog enthusiast, or simply an animal lover, these cafes provide the perfect environment for a relaxing and enjoyable day out. From cozy spots for afternoon tea to venues for celebrating special occasions, these cafes cater to all your pet-friendly needs.
Don't miss the opportunity to create lasting memories with your beloved furry companions in these charming havens.
Frequently Asked Questions (FAQ)
If you have any questions about Pet Cafe in Singapore, you can refer to the frequently asked questions (FAQ) about the best Pet Cafes in Singapore below:
What are the best pet cafes in Singapore?
The best cafes for pets in Singapore are Catopia Cafe, Chow Cute Cafe, What The Pug, and Meomi Cat Cafe.
Does Singapore have a dog cafe?
Singapore has a variety of dog cafes to choose from, such as W39 Bistro & Bakery, Sun Ray Cafe, Five &2, Menage Cafe, and Wooftopia Pet Cafe.
Does Singapore have animal cafe?
Singapore is home to a variety of animal cafes, such as Catopia Cafe and Chow Cute Cafe. These cafes provide dog and cat owners with the opportunity to interact with adorable feline companions in a warm and inviting atmosphere.
Does Singapore have a cat cafe?
Singapore is home to various cat cafes and even a cat museum, such as Catopia Cafe, The Cat Cafe at Rail Mall, and Playground Ragdoll. These establishments offer a unique experience for both cat lovers and pet owners alike!
What is a dog petting cafe and why do dog owners love them?
A dog petting cafe is a unique type of cafe where visitors can enjoy yummy food and canned drink while also having the opportunity to interact and pet friendly resident dogs. Dog owners love these cafes as they provide a safe and fun environment for their furry friends to socialize and for them to bond with other dog lovers.
Are there any dog cafes in SG?
Yes, Singapore has a thriving dog cafe scene with several establishments dedicated to providing a dog-friendly space for dog lovers to relax and enjoy a good meal with their pets. These dog cafes offer a wide range of amenities and services to cater to the needs of both dogs and their owners.
What are some popular dog cafes in Singapore that have resident dogs?
Among the best cafes for pets in Singapore, you'll find cafes like the first dog cafe, which has a collection of adorable pugs for visitors to pet and play with. Additionally, there are other dog cafes that boast a variety of resident dogs, each with their own unique charm.
Do dog cafes in Singapore offer special treats for dogs?
Absolutely! Dog cafes in Singapore and dog bakery often have their own in-house dog bakeries where they prepare delicious and healthy dog treats. From homemade biscuits to pupcakes, these cafes ensure that your furry friend can enjoy a tasty and nutritious snack alongside you.
Can I take polaroid photos at these cafes for pets in SG?
Yes! Many cafes for pets in Singapore offer polaroid photo services, allowing you to capture memorable moments with your pet. Whether it's a candid shot of your dog enjoying a chef's chicken wellington or a group photo with fellow dog lovers, these polaroid photos make for great keepsakes.
Do these cafes for pets serve scrumptious Western food for humans?
Absolutely! Alongside the delicious treats for dogs, these cat and dog cafes pride themselves on serving yummy and scrumptious Western food for their human customers. From hearty burgers and chicken mushroom pie to chef's chicken Wellington, there's something to satisfy everyone's taste buds. Additionally, many dog friendly cafe offer a complimentary drink to complete your dining experience.
Additional Useful Articles
If you are looking for other useful guides and articles about Pet Cafes in Singapore, check them out below: