Ramen Singapore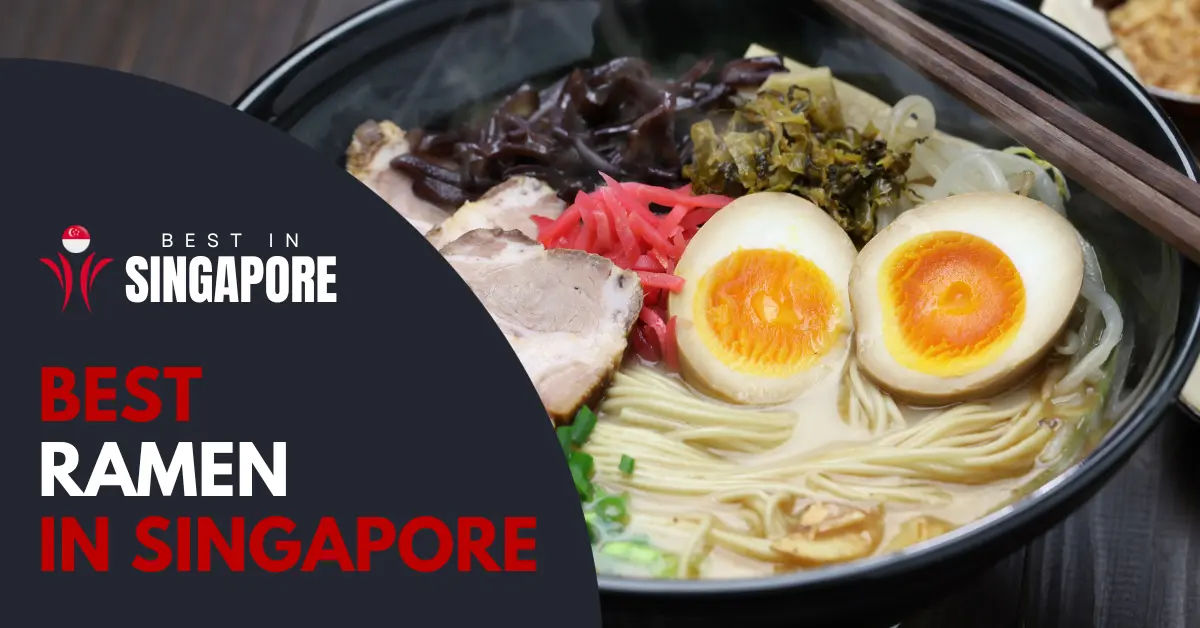 In the bustling culinary scene of Singapore, ramen has carved out its own niche, winning over hearts and palates with its soothing broth and perfectly cooked noodles.
The best places for ramen in Singapore include The Ramen House, Keisuke Tonkotsu King at Orchid Hotel, Enishi Ramen, and Sapporo Ramen Miharu.
When selecting a ramen restaurant in Singapore, take into account aspects such as the quality of service, menu offerings, reputation, customer reviews, and pricing.
Ramen in Singapore combines traditional Japanese techniques with diverse culinary influences, resulting in a delightful gastronomic journey. The array of flavors caters to the discerning palates of ramen enthusiasts.
In this article, we'll explore the best ramen restaurants in Singapore, where the umami-packed bowls promise to transport you straight to the streets of Tokyo.
Quick Summary
Best places for ramen in Singapore include The Ramen House, Keisuke Tonkotsu King at Orchid Hotel, Enishi Ramen, and Sapporo Ramen Miharu.
When choosing a ramen spot in Singapore, consider factors such as service quality, menu, reputation, reviews, and price.
Ramen in Singapore is a gastronomic experience that beautifully blends traditional Japanese cooking techniques with the city's diverse culinary influences, resulting in a wide variety of flavors to satisfy every ramen enthusiast.
Key Consideration Factors
When choosing which ramen spot in Singapore to go to, make sure to check out these important factors:
Service quality: Quick and efficient service adds to the overall experience of enjoying a bowl of ramen. Look for restaurants with attentive staff who can help you navigate the menu and provide recommendations.
Menu offerings: While tonkotsu (pork bone broth) ramen is a classic favorite, many restaurants in Singapore offer unique twists on this traditional dish. Some popular options include vegetarian or seafood-based broths, different noodle types, and creative toppings.
Reputation: Opt for well-established ramen spots with a strong reputation for serving delicious and authentic dishes. These restaurants often have a loyal following of customers who keep coming back for their favorite bowls of ramen.
Customer reviews: Before making your choice, read up on what other diners have to say about the restaurant. Look for feedback on the taste, quality, and portion sizes of the ramen dishes.
Pricing: Ramen can range from affordable to high-end in Singapore, so it's important to set a budget before choosing a restaurant. Keep in mind that some places may offer additional add-ons or side dishes, which can quickly add up.
Best Ramen Singapore
1) Ramen Santouka at The Central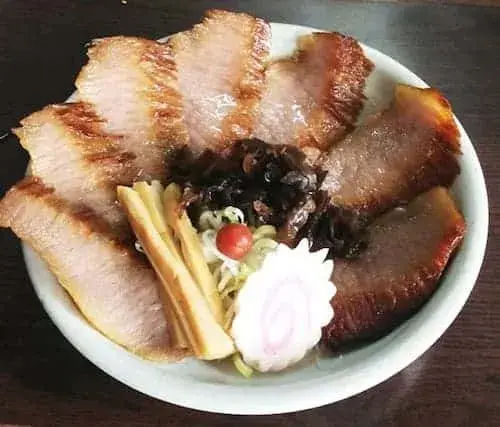 | | |
| --- | --- |
| Key Service | Popular for its Tokusen Toroniku ramen |
| Address | 6 Eu Tong Sen Street, #02-76 The Central, S059817 |
| Website | https://www.facebook.com/SantoukaSG/ |
| Phone | +65 6224 0668 |
| Operating Hours | Daily 11:00 – 22:30 |
Indulge in a must-try dish at Santouka: the Pork Cheek Ramen, also known as Tokusen Toroniku ramen. Picture this: thinly sliced and perfectly marinated pork cheek, served separately from the creamy tonkotsu broth in a delightful bowl. Before you take that first bite, immerse each slice in the hot soup and let its tender, flavorful qualities captivate your taste buds.
But wait, there's more! Santouka goes beyond just offering a variety of soup bases like shoyu ramen and spicy miso that flawlessly complement the pork cheek. They also excel in crafting their traditional Japanese low-temperature egg, a true masterpiece. With its custard-like egg white and creamy yolk, this egg adds an extra layer of richness to any ramen dish.
Get ready to embark on a remarkable culinary journey at Santouka, where meticulous attention to detail and an unwavering commitment to flavor elevate your ramen experience to new heights.
2) Hakata Ikkousha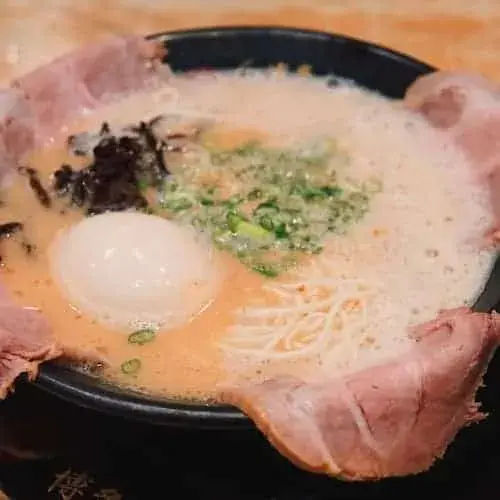 | | |
| --- | --- |
| Key Service | Hakata-style ramen |
| Address | 30 Victoria St, #F1-07, Chijmes, Singapore 187996 |
| Website | https://www.ikkousha.sg/ |
| Phone | 6338-8460 |
| Operating Hours | 11:30am–10pm (Mon–Sat), 11:30am–9pm (Sun) |
Ikkousha has established itself as a renowned global brand, with a presence in over 40 locations worldwide. Known for its exceptional quality and authenticity, Ikkousha's Hakata-inspired ramen stands out as one of the best in the industry.
Setting itself apart from other ramen restaurants in Singapore, Ikkousha offers delightfully thinner noodles that provide a unique springy texture. These noodles perfectly complement their creamy Tonkotsu Standard broth, creating a harmonious blend of flavors. Each spoonful is a burst of rich pork flavor, as the noodles effortlessly absorb the delicious broth.
Moreover, Ikkousha is famous for its birthday gyoza discount, where the number of gyozas you receive matches your birthday. This special offer adds an extra touch of joy to your dining experience, ensuring that every birthday celebration at Ikkousha becomes even more memorable.
3) Keisuke Tonkotsu King at Orchid Hotel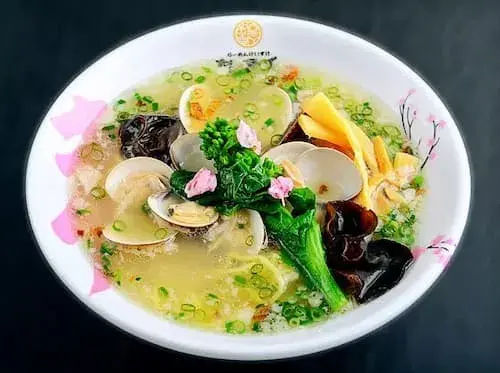 Keisuke possesses incredible skill in preparing his ramen, meticulously controlling every aspect. This includes managing the soup's temperature, precise amounts of chicken oil, and the richness of the chicken broth made from chicken bones.
Additionally, you have the freedom to personalize your ramen experience, whether it's customizing the springy noodles to your liking or adding delicious toppings like succulent pork, fragrant seaweed, and fresh spring onions. With Keisuke, you can create your own unique ramen masterpiece, perfectly tailored to your taste.
Among pork-based ramen enthusiasts, Keisuke's Tonkotsu Kazan Ramen and Tori King Ramen are highly cherished favorites. What sets them apart is the soup's remarkable thickness, creamy appearance, and delectably savory flavor profile. Keisuke's offering is unmatched in authenticity, making it one of the most sought-after options in Singapore.
4) Enishi Ramen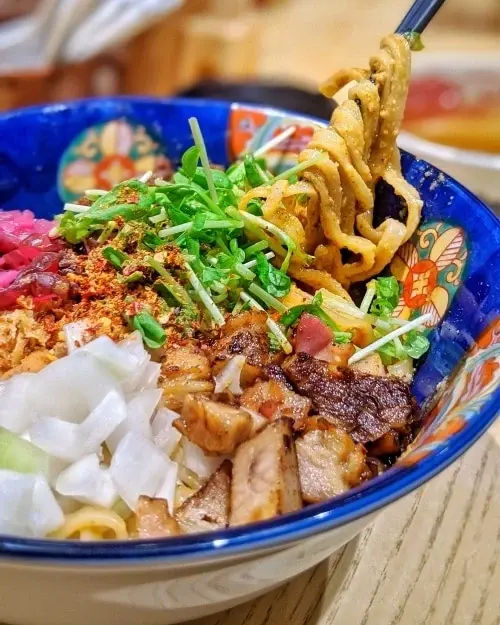 Enishi, a brand deeply rooted in Kobe, has earned a prestigious spot on the Kobe Michelin guide. Although once a hidden gem in Singapore, Enishi is now widely recognized.
The menu offers exceptional dishes, including the incredibly flavorful Dan Dan Noodles and the delicately crafted Dashi Broth Ramen, which attract long queues of eager diners for good reason. While many patrons come for the dandanmen, a delightful explosion of umami flavors with the richness of cashew nut and sesame, my personal preference lies with the dashi broth.
Its gentle yet surprisingly rich profile satisfies my craving for a hearty broth without overpowering greasiness.
5) Ippudo SG at Mandarin Gallery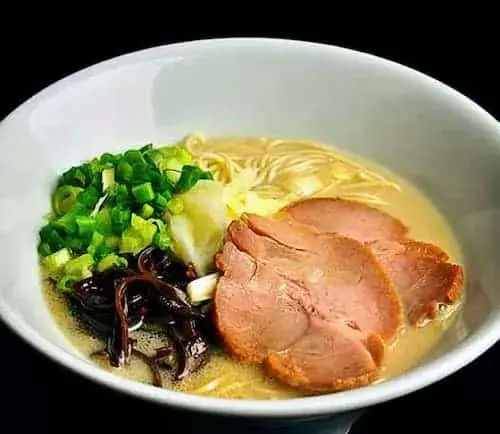 Key Service
Hakata-style ramen
Address
333A Orchard Road, #04-02/03/04, Singapore 238867
Website
https://www.ippudo.com.sg/
Phone
+65 6235 2797
Operating Hours
Mon – Sat: 11:00 – 23:00
Sun: 11:00 – 22:00
If you're craving an authentic Hakata-inspired ramen experience, look no further than the Shiromaru Motoaji bowl. It tells a story of a rich tonkotsu broth, paired with chewy noodles, tender pork loin, crispy cabbage, earthy black fungus, and fresh spring onions. Each bite takes you on a flavorful journey, showcasing the heartiness that ramen has to offer.
As you step into the inviting space, the enticing aroma of the original tonkotsu broth ramen greets you, setting the stage for an immersive and heavenly ramen experience. But that's not all – IPPUDO's extensive menu presents a thoughtful array of options to further elevate your ramen journey. From tantalizing toppings to savory side dishes, the possibilities are endless.
Indulge in the genuine flavors of Hakata-inspired ramen at IPPUDO and let your taste buds embark on a culinary adventure that will leave you craving for more. Discover the essence of ramen, one bowl at a time.
6) The Ramen House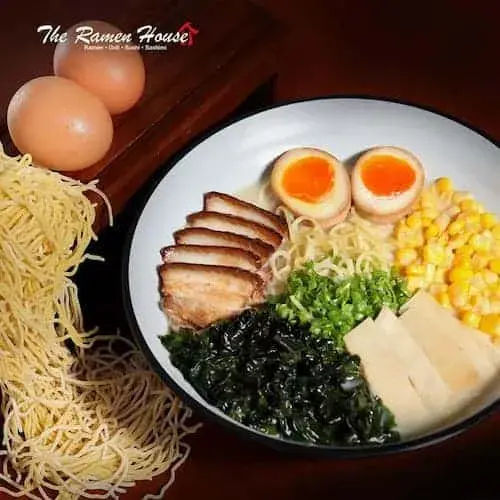 Experience an extraordinary and unforgettable ramen adventure at The Ramen House. Every moment is filled with captivating artistry, from the meticulously simmered ramen broth, which boasts a symphony of flavors and a velvety texture, to the perfectly cooked noodles, tender meat, and crisp vegetables.
The Volcano Ramens, a culinary marvel, delightfully ignite the senses with their harmonious blend of flavors and a satisfying burst of spiciness. With three levels of heat, this dish caters to every palate, ensuring a sensational experience for all. It's no wonder this has become a cherished favorite among customers.
But The Ramen House doesn't stop at ramen. They proudly showcase the vibrant and diverse culinary culture of Japan with an extensive selection of popular Japanese dishes, from exquisitely crafted sushi to golden-battered tempura.
Each dish is a testament to the care and attention they pour into every detail, transporting you to the heart of Japan with every tantalizing bite.
7) Torasho Ramen & Charcoal Bar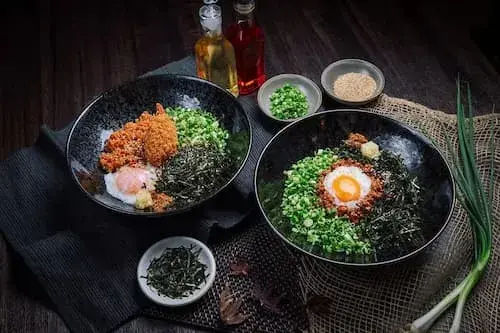 Torasho offers a delightful range of ramen flavors, each with its own unique twist. Whether you crave the timeless taste of traditional ramen, a more interactive experience with dipping ramen, or an adventurous journey with dry ramen, Torasho caters to all preferences.
The name Torasho itself embodies their innovative approach, showcasing their creativity and ingenuity that captures the essence of their culinary artistry. One of their most beloved dishes showcases the ocean's treasures, featuring a harmonious medley of king crab, lobster, ama ebi, uni, and ikura.
These treasures of the sea are expertly paired with a refreshing bowl of cold ramen noodles, crab broth ramen, or lobster broth ramen, creating a symphony of flavors that will tantalize your taste buds. Indulge in the extraordinary flavors and textures crafted by Torasho, and embark on a culinary journey that promises to be truly unforgettable.
8) Sapporo Ramen Miharu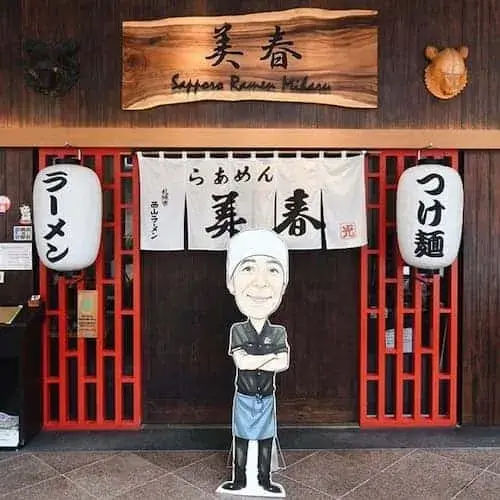 Step into a realm where you'll be embraced by a perfect fusion of exquisite beauty and tranquil vibes. Welcome to Miharu, a charming village nestled in Hokkaido, Japan, renowned for capturing the hearts of both locals and visitors alike.
Get ready to be enchanted as you witness Japanese patrons eagerly queuing up to savor the tantalizing local cuisine that Miharu has to offer. Immerse yourself in an authentic ambiance where every mouthwatering bite of ramen becomes a culinary delight that transcends the ordinary. Whether you opt for dining indoors, surrounded by the cozy ambiance of traditional Japanese decor, or outdoors, basking in the natural beauty of the surroundings, each experience becomes a feast for the senses.
And let's not forget about Sapporo, another captivating city in Hokkaido, known for its own twist on ramen – the famous "Sapporo-style" curly yellow noodles or the Niigata shoyu ramen. Indulge in this unique variation and embark on a gastronomic adventure that will leave your taste buds yearning for more. At Miharu, your craving for this delectable pasta will be more than satisfied.
Come and embark on a culinary journey like no other, where every dish tells a story and every bite transports you to a world of flavors and sensations that will linger in your memory forever.
Ramen Singapore
In conclusion, Singapore is a melting pot of ramen cuisine, offering a multitude of unique and exceptional experiences for any ramen enthusiast. From traditional to contemporary, fiery to subtle, there's a flavor experience for every palate.
Each ramen house mentioned in this guide offers its own unique take on this classic dish, ensuring a captivating culinary adventure.
Whether you're a foodie, a seasoned ramen lover, or simply looking for a hearty meal, this bustling city-state promises an unforgettable ramen experience that will leave you yearning for more.
Frequently Asked Questions (FAQ)
If you have any questions about Ramen in Singapore, you can refer to the frequently asked questions (FAQ) about the best Ramen in Singapore below:
What are the best places for ramen in Singapore?
Some of the top spots to enjoy delicious ramen in Singapore are The Ramen House, Ramen Dining Keisuke Tokyo, Enishi Ramen, Sapporo Ramen Miharu, and Keisuke Tonkotsu King located at Orchid Hotel.
Is ramen available in Singapore?
Ramen is readily found in Singapore, with a plethora of restaurants dedicated to this beloved Japanese dish. Whether you prefer the traditional flavors or crave innovative fusion combinations, there is a diverse range of choices to satisfy all ramen enthusiasts.
What ramen to eat in Singapore?
In Singapore, you can find a variety of popular ramen types, such as tonkotsu (pork broth), shoyu ramen (soy sauce-based broth), miso (fermented soybean-based broth), Niigata shoyu ramen at Sanpoutei Rame, and shio (salt-based broth). Additionally, restaurants often put their own unique spin on these traditional styles, adding even more diversity and excitement to the options available.
Why is there no Ichiran ramen in Singapore?
Regrettably, Ichiran ramen doesn't have a presence in Singapore. However, there are numerous other top-notch ramen eateries in the country that offer comparable flavors and experiences. It's always worth exploring different options to find your next beloved bowl of ramen. So, don't hesitate to venture to various places and uncover new favorites for yourself! In conclusion, the lively and diverse ramen scene in Singapore is a testament to the nation's adoration for this iconic Japanese dish, making it an essential destination for any ramen enthusiast. End of Document.
What is the difference between shoyu fire ramen and tonkotsu ramen?
Shoyu fire ramen is a ramen with a soy-based broth that packs a spicy punch. It is renowned for its flavourful broth and fiery taste. In contrast, tonkotsu ramen is a ramen with a rich and creamy pork bones broth. It is famous for its melt-in-your-mouth chashu and hearty flavors. While both are incredibly delicious, shoyu fire ramen offers a spicy twist, while tonkotsu ramen provides a comforting and savory experience.
What is the price of a bowl of ramen in Singapore?
Ramen prices in Singapore can vary between approximately S$10 to S$30, depending on the restaurant and the specific type of ramen. While upscale establishments may charge slightly more, they often provide exceptional ingredients that result in a memorable and delightful dining affair.
Can you tell me more about yuzu shio ramen and recommend a place in Singapore where I can try it?
Hokkaido Ramen in Singapore is the place to go if you want to experience the delightful flavors of yuzu shio ramen. This Japanese noodle dish is a refreshing and citrusy option, with a salt-based broth infused with yuzu. Indulge in their delicious yuzu shio ramen that is sure to satisfy your taste buds.
Where can I find truffle ramen in Singapore?
If you're in Singapore and have a hankering for the distinctive and fragrant taste of truffle ramen, you're in luck! There are numerous ramen joints in Singapore that serve this delectable dish. A standout choice is Ramen Keisuke Tonkotsu King, renowned for their truffle uni ramen with a rich and creamy broth, topped with porcini flakes. Make sure to peruse their menu for an unforgettable truffle ramen experience.
Where can I find classic tonkotsu broth in Singapore and what exactly is it?
The classic tonkotsu broth is a creamy and indulgent pork bone-based soup that is a staple in many ramen establishments. It is renowned for its smooth texture, savory flavors, and tender chashu. You can discover this iconic broth at various locations in Singapore, such as Menya Sakura, Buta Kin by Tsuta, and Marutama Ra-Men. Don't miss the chance to savor it and understand why this broth is beloved by ramen enthusiasts. In general, Singapore boasts a lively and diverse ramen scene that caters to all tastes, making it an ideal destination for any food lover seeking an unforgettable culinary adventure.
Can you recommend any well-known ramen shops in Singapore that are popular for their miso broth ramen?
When it comes to miso broth ramen, Singapore is home to several renowned ramen shops that are definitely worth a visit. Among these is Ramen Keisuke Tonkotsu King, where you can savor their delightful chashu tonkotsu ramen, featuring a flavorful and luscious miso broth. With their meticulous attention to detail and unwavering commitment to quality, it's no wonder that this place is a beloved choice for ramen enthusiasts.
Where can I try spicy yuzu ramen in Singapore?
The popular spicy yuzu ramen can be found at several establishments in Singapore, such as Ramen Nagi, Menya Kokoro, and Ramen Keisuke Tonkotsu King. These restaurants offer a tantalizing combination of tangy yuzu and fiery spices with their ramen dishes, providing a unique and mouth-watering experience for those seeking something out of the ordinary.
Additional Useful Articles
If you are looking for other useful guides and articles about Ramen in Singapore, check them out below: