Tattoo Singapore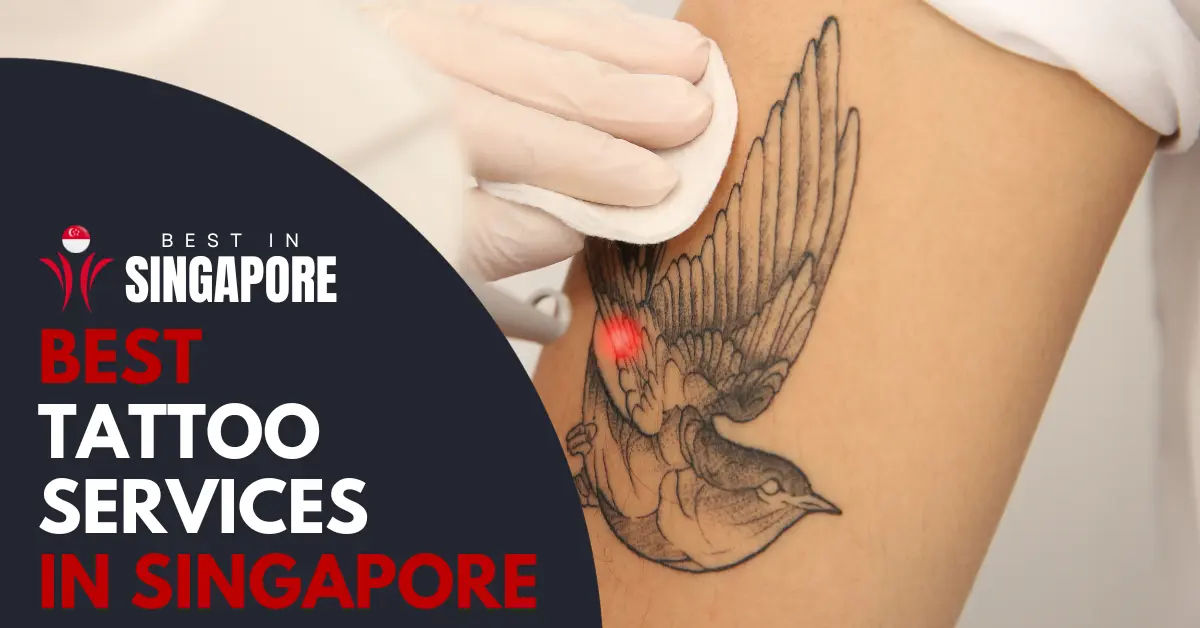 Singapore is home to a burgeoning tattoo culture, with a multitude of studios offering top-notch services to create unique and personalized body art.
The best tattoo services in Singapore include Charlotte Tattoo, Melvin Tattoo, Makeup, and Hair. Vagabond Ink Tattoo, 8 Volts Tattoo.
When selecting a tattoo service in Singapore, it's important to take into account various factors. These include safety standards, the quality of the artwork, aftercare guidance, the art style, and pricing.
Tattoos in Singapore showcase a dynamic blend of styles, from traditional Asian motifs to contemporary minimalistic designs, capturing the city's diverse and cosmopolitan essence.
In this guide, we've curated a list of the top tattoo services in Singapore, ensuring you find the perfect match for your artistic vision.
Key Considerations Factors
When choosing which tattoo service to go to, make sure you have considered these important factors:
Safety standards: It is crucial to prioritize your safety and ensure that the studio follows proper hygiene and sanitation practices. Look for studios with certified and experienced tattoo artists who use clean and sterile equipment.
Quality of artwork: Check out the portfolio of the tattoo service to get an idea of their style and skill level. Make sure they have experience in the style you want for your tattoo.
Aftercare guidance: A reputable tattoo service will provide proper aftercare instructions to ensure your tattoo done properly and maintains its quality over time.
Art style: Singapore's tattoo scene offers a diverse range of styles, from traditional Asian designs to contemporary genres. Choose a studio that specializes in the style you want for your tattoo.
Pricing: While it's important to consider the cost, remember that a tattoo is a lifelong investment. Don't compromise on quality for a lower price and make sure you are comfortable with the cost before getting inked.
Best Tattoo Singapore
1) Galaxy Tattoo 2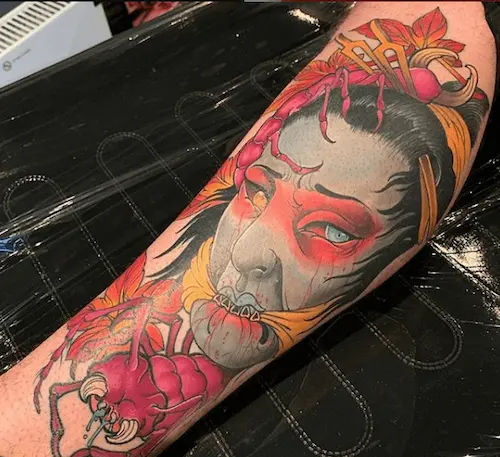 Galaxy Tattoo 2 has become renowned in Singapore for their extraordinary tattoo artistry, particularly for those who admire the captivating Japanese Oriental tattoo styles.
With their exceptionally talented and seasoned Japanese tattoo artist, they bring to life dynamic and inventive designs that leave a lasting impression. Moreover, they often host special guests who showcase awe-inspiring tattoo art, captivating the hearts of all who behold it.
2) Rise Above Tattoo and Piercing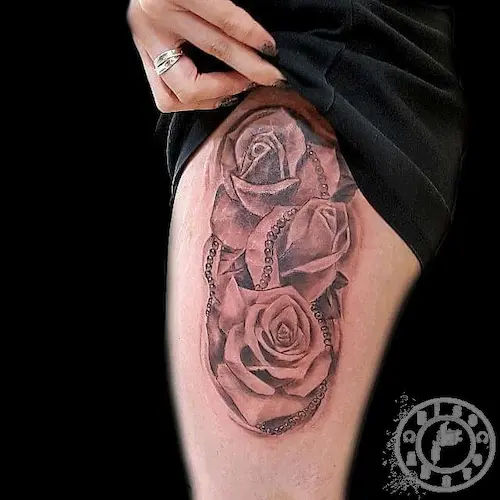 Rise Above Tattoo & Piercing is a boutique shop that focuses on providing high-quality tattoo art and piercings. They assist people in expressing themselves through body modification and finding joy in the exciting world of quality tattoos and piercings.
Since its establishment in 2012, Rise Above Tattoo & Piercing has been dedicated to offering professional and exceptional tattoo art and piercing services. Whether you're a seasoned tattoo enthusiast or a first-time customer, they take the time to explain each step of the tattooing process, ensuring that you feel completely confident in your decision.
3) Visual Orgasm Tattoo Studio
At Visual Orgasm Tattoo Studio, a team of four highly skilled tattoo artists are ready to cater to the unique needs of their customers. With their distinct approaches, they offer a diverse range of tattoo styles including freehand, cartoon, artwork, blackwork, and realism.
What sets them apart is their flexibility and willingness to customize designs based on client preferences.
Notably, it boasts the top-ranked Tattoo Master in Thailand, who brings over 25 years of industry experience and adds to their pride.
4) Vagabond Ink Tattoo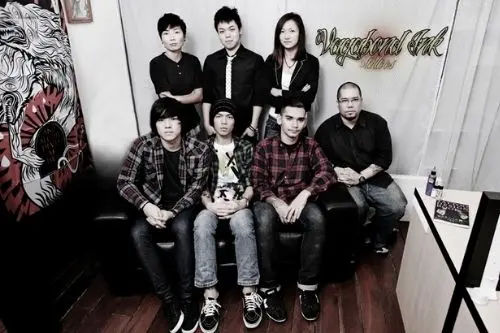 Nestled in the heart of Singapore's vibrant heritage district, Vagabond Ink emerges as an extraordinary art sanctuary. Here, a tapestry of extraordinary souls with diverse backgrounds and eclectic influences converges, uniting as a collective of exceptionally gifted tattoo artists and designers.
5) 8 Volts Tattoo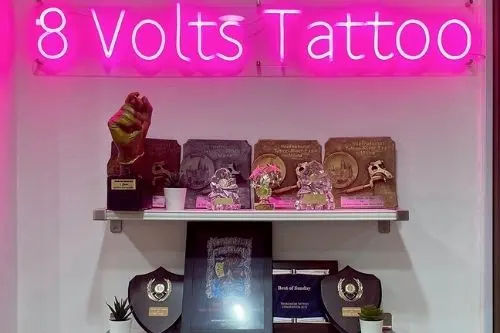 Joe Wang has been leading the way at 8 Volts Tattoo since 2007. With numerous accolades from international tattoo conventions, he is a dedicated and passionate tattoo artist. Not only does he serve as a respected mentor, but he also nurtures talented individuals under his guidance.
Currently, 8 Volts Tattoo has a team of six skilled artists, including Alize, Moo, Karyan, EeShan, MinHui, and Joe Wang himself. Each artist is deeply committed to delivering exceptional work and providing professional tattoo advice to every client.
6) Singapore Electric by Gimmelovetattoo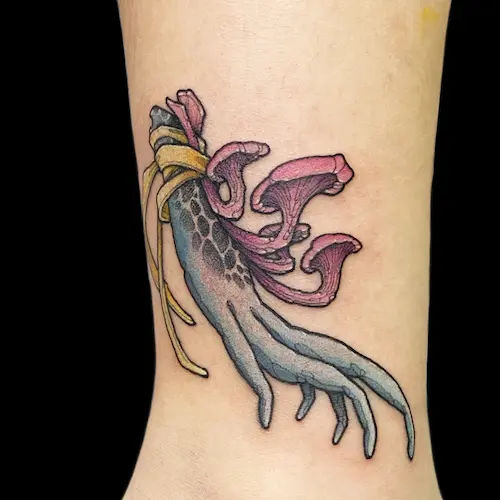 Singapore Electric is a specialist in creating captivating and impactful designs that can be applied to any part of the body. They possess a unique talent for crafting breathtaking landscape paintings and full-body artwork that truly showcases the beauty of this art form.
Finding the finest tattoo artists who have an exceptional attention to detail in every line and stroke may seem challenging, but Singapore Electric has the necessary skills. If you value meticulousness, they are the ones you should seek out.
7) Wild Paw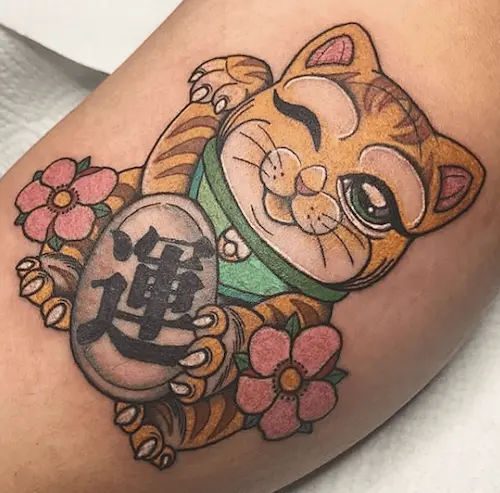 Wild Paw is the ultimate destination for an incredible assortment of tattoo designs, blending modern and traditional styles seamlessly. Explore the finest tattoos in Singapore that will mesmerize you with their delightful and charming patterns. These tattoos make ideal gift ideas, especially for women who desire exquisite pet portraits or their beloved cartoon characters.
But that's not all! Wild Paw also presents a remarkable array of gothic and ethical motifs tailored for men, providing them with a cool and timeless aesthetic. Get ready to showcase your unique style with Paw's exceptional tattoo collection!
8) Charlotte Tattoo. Makeup. Hair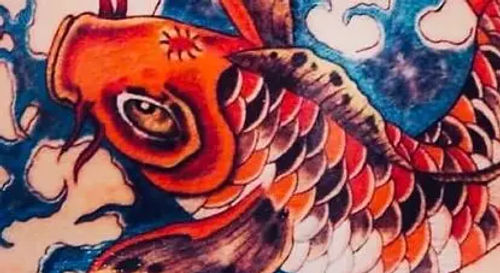 Discover a bold and liberating lifestyle at Charlotte Tattoo.Makeup.Hair – a studio ignited by the owner's daughter, Charlotte, embodying boundless potential.
At the studio, their talented tattoo artist collaborates closely with clients to turn their artistic visions into tangible body art, offering skilled counsel and tailored creative insight that resonates with your individual tastes. Allow us to bring your tattoo dreams into vivid reality.
9) Alive Tattoo Studio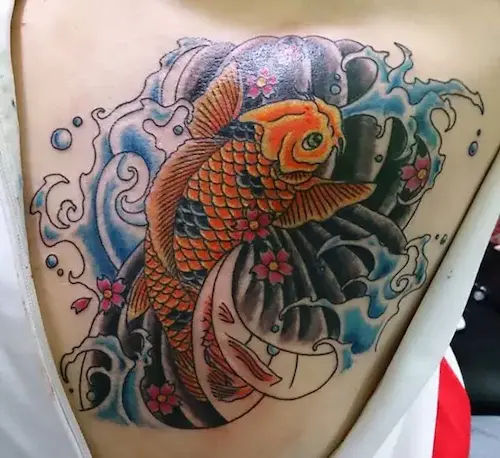 Alive Tattoo Studio is renowned in Singapore for their extraordinary tattoo craftsmanship and versatility. They excel not only in modern techniques but also in traditional bamboo hand-poked tattoos. In summary, they possess the talent to bring any tattoo design to fruition and are capable of accommodating special requests. For those seeking temporary tattoos, they also provide airbrush tattoos that can endure from three to seven days.
10) Inkvasion Tattoo Studio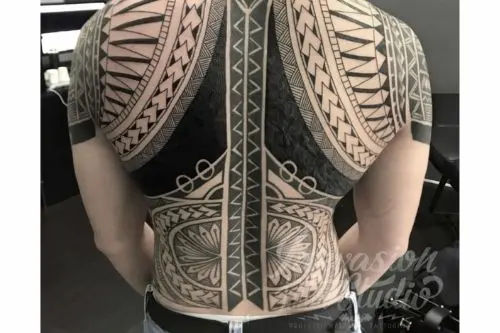 Enter the realm of INKVASION Tattoo Studio, where passion and artistry intersect! Headed by the talented tattoo artist Glenn Tan, with a wealth of experience spanning over a decade, our mission is to bring your tattoo aspirations to life.
Since 2009, Glenn has honed his craft, previously collaborating with fellow artist Brandon Christopher in a renowned tattoo parlor at Clarke Quay. Now, they have joined forces to establish a state-of-the-art studio conveniently located just minutes away from Orchard MRT, in the heart of Singapore's iconic Orchard Road shopping district.
11) BMF Ink Tattoo
If you're looking for a tattoo parlor that embraces creativity, BMF Ink Tattoo is the place to be. This renowned establishment is famous for its custom tattoos and is home to two incredibly talented artists: Nina and Liz.
Nina specializes in monochromatic Western painting and Chinese calligraphy, while Liz is known for her expertise in micro realism and blackwork.
To book your tattoo session, you'll need to discuss and agree on the design concept and provide a deposit. Please note that BMF Ink Tattoo may not be the most budget-friendly option, as their intricate work starts at $200 per hour.
12) Lovesick Tattoo Studio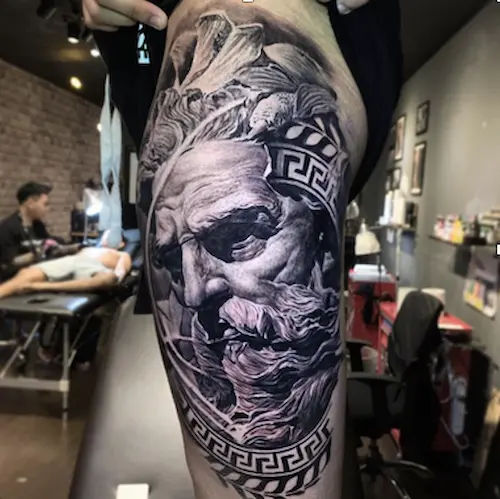 Established in 2012, Lovesick Tattoo Studio has built a solid reputation as a thriving and renowned establishment on the island. With a strong emphasis on maintaining a clean and safe environment, the studio offers a wide range of procedures.
Louis, the talented owner, has received numerous accolades for his exceptional artwork and expertise in tattooing, both locally and internationally. As a result, it proudly boasts a large and loyal customer base.
13) Familiar Strangers Tattoo Studio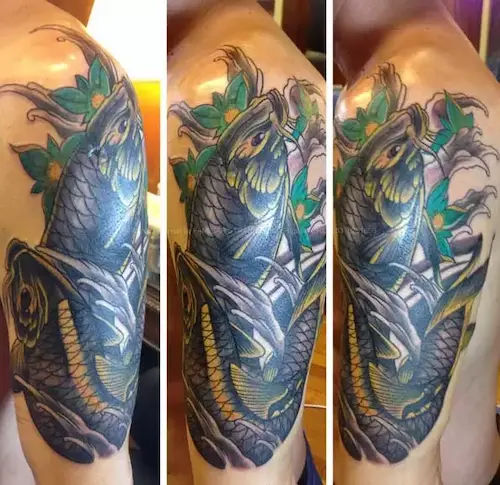 Established in 2009 in Singapore, Familiar Strangers Tattoo Studio has been consistently acclaimed as one of the top-rated studios since 2011. Led by founder Whopper Tan, the studio takes pride in its resident tattoo artists Tommy and Sammi.
With a strong focus on ensuring client satisfaction, this tattoo shop provide invaluable guidance to help clients achieve the desired tattoo results. Their exceptional craftsmanship and artistic sensibility are evident in every tattoo they bring to life, infused with creativity and an appreciation for aesthetics.
14) Ink by Finch Tattoo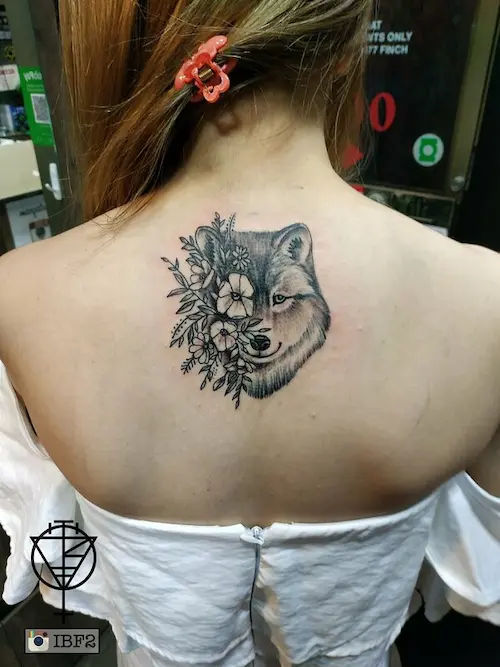 Ink By Finch Tattoo is a tattoo and piercing studio that caters to both artists and clients. Joe Finch, the primary artist, leads the studio, offering a diverse range of artistic expressions.
During consultations, clients are encouraged to bring their tattoo ideas, concepts, and inspirations. Joe collaborates with clients, combining these elements to create one-of-a-kind tattoo designs and assisting in selecting the perfect placement.
Along with being one of the tattoo shops in Singapore, it provides belly piercings for $60 and surface piercings for $40.
15) Ez Tattoo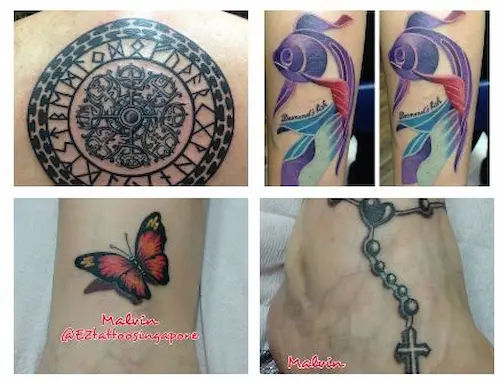 EZ Tattoo Singapore has been in business for several years and has established a prominent presence on Orchard Road. They are renowned for their approachability, professionalism, and welcoming ambiance.
Featuring a team of resident tattoo artists boasting a diverse portfolio of distinctive designs, they can create customized tattoos in both vibrant colors and classic black and white. It's worth noting that they also offer the option to try out a design before making a permanent commitment.
16) C.K. TATTOO SINGAPORE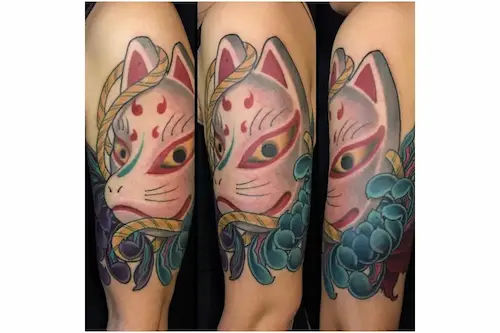 His given name is Low Chuan Kai, although it may be challenging for some to pronounce. As a result, he is also referred to as C.K. Low. C.K. specializes in Japanese Oriental-style tattooing and artwork, employing a unique technique that combines vivid colors and dynamic natural elements to create stunning visuals.
17) Shadow Show Tattoo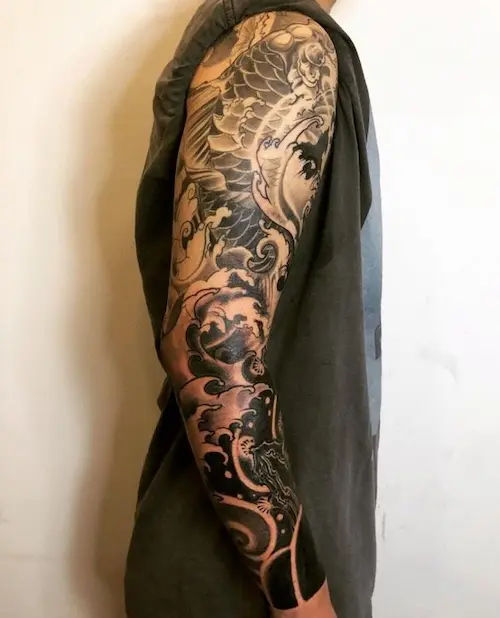 A Shadow Show Tattoo is a one-of-a-kind artistic technique that combines light and shadow skillfully to produce captivating images on the skin. By using different shades of black and gray, the tattoo artist creates depth and dimension, giving the illusion of shadows.
This approach results in a realistic and three-dimensional design that appears to come alive on the skin, producing a remarkable visual impact. This method is especially effective for crafting dramatic portraits or intricate nature scenes.
18) Melvin Tattoo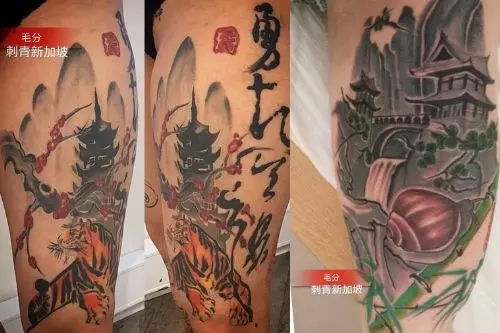 Based in Singapore, MELVIN TATTOO SG has been perfecting the art of tattooing since 2004. Melvin embarked on a journey as a traveling tattoo artist in 2006, exploring different parts of the world.
With a focus on traditional Chinese Painting, Calligraphy Tattoo, and Oriental Abstract tattoos, Melvin is always open to fresh and innovative tattoo concepts. Using his body as a canvas, Melvin expresses his life experiences through intricate lines and shading on his arms, legs, shoulders, and back.
Tattoo Singapore
In conclusion, Singapore boasts an impressive array of tattoo studios, each with unique artistic styles, specialties, and approaches.
Whether you're drawn to traditional Chinese art, captivated by the realism of shadow show tattoos, or enticed by the allure of intricate custom designs, the city-state offers something for everyone.
Notably, the artists' dedication to crafting exquisite body art and their commitment to ensuring customer satisfaction shines through in the diversity and quality of the studios.
Thus, whether you're a tattoo enthusiast or a first-timer, Singapore's tattoo scene is sure to exceed your expectations.
Frequently Asked Questions (FAQ)
If you have any questions about Tattoo in Singapore, you can refer to the frequently asked questions (FAQ) about the best Tattoo in Singapore below:
Additional Useful Articles
If you are looking for other useful guides and articles about tattoo services in Singapore, check them out below: