Thrift Stores Singapore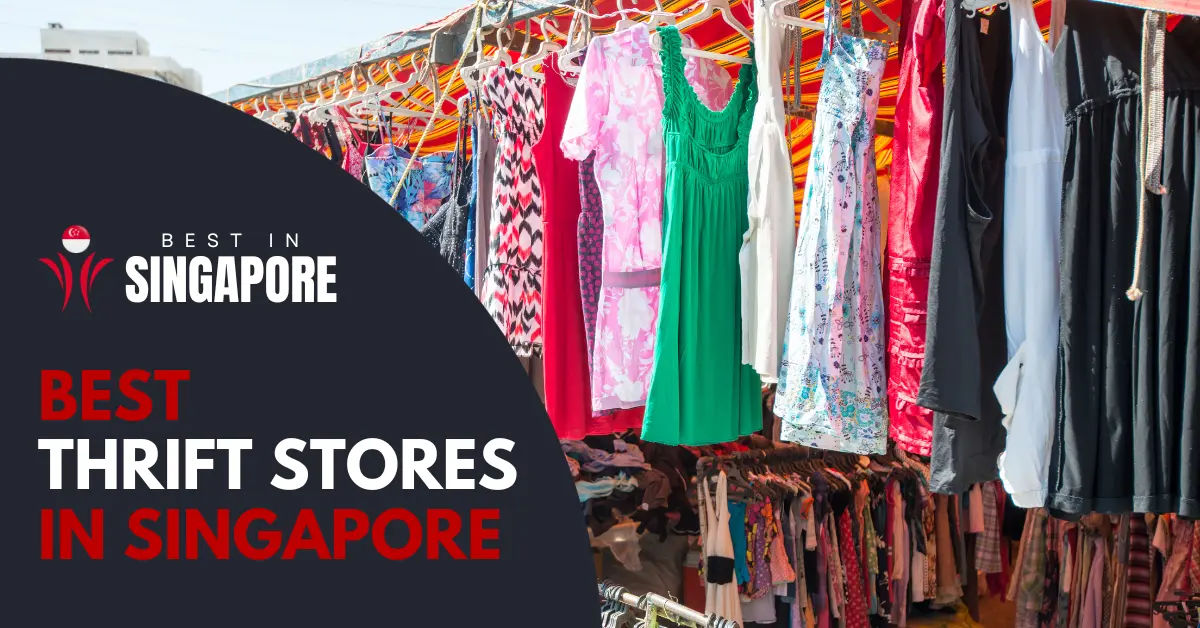 In the bustling city-state of Singapore, thrift stores have gained immense popularity, serving as treasure troves for the environmentally conscious shopper.
The best thrift stores in Singapore are The Kint Story, SSVP Shop, Something Old Something New, and Loop Garms.
When selecting a thrift store in Singapore, take into account aspects such as the return policy, cleanliness, pricing, location, item quality, and variety of selection.
In Singapore, thrift stores provide a one-of-a-kind shopping experience. They offer a wide variety of pre-owned items, including vintage clothing, accessories, furniture, and home decor. These stores offer an environmentally-friendly alternative to traditional retail outlets.
This article will provide a roundup of the top thrift stores in Singapore that are worth exploring for their eclectic assortment of goods.
Quick Summary
Best thrift stores in Singapore are The Kint Story, SSVP Shop, Something Old Something New, and Loop Garms.
When choosing a thrift store in Singapore, consider factors such as return policy, cleanliness, price, location, quality of items, and selection.
Thrift stores in Singapore offer a unique shopping experience, with a diverse range of second-hand items ranging from vintage clothing and accessories to furniture and home decor, providing an eco-friendly alternative to mainstream retail.
Key Consideration Factors
When choosing a thrift shop, make sure to consider these important factors:
Return policy: Check the store's return policy. Find out how long you have to return an item after purchase, and if there is a restocking fee.
Cleanliness: Make sure that the store is clean and well-maintained. Inspect items before purchasing to ensure quality.
Pricing: Compare prices between different stores to get the best deal.
Location: Consider the location of the store. It should be convenient and accessible.
Quality of items: Inspect for signs of damage or wear-and-tear on preowned items.
Selection: Make sure that the store has a wide selection of items, from vintage clothing to furniture and home decor.
Best Thrift Stores in Singapore
1) The Salvation Army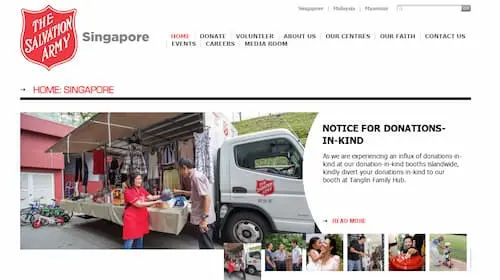 Whether you're a thrift shopping novice or a seasoned expert in Singapore, get ready to embark on an exciting treasure hunt at The Salvation Army's renowned charity thrift shop. From stylish leather products to fashionable clothing and trendy handbags, this hidden gem warmly accepts a wide range of donations.
But wait, there's more! Nestled in the heart of Singapore lies the remarkable Praisehaven Mega Family Store. Standing tall as one of the largest and most sought-after thrift shops in Singapore, it beckons you to step inside and immerse yourself in a world of boundless possibilities.
Brace yourself for an adventure where every item holds a unique story, just waiting to be uncovered. Get ready to discover the magic of secondhand treasures!
2) Loop Garms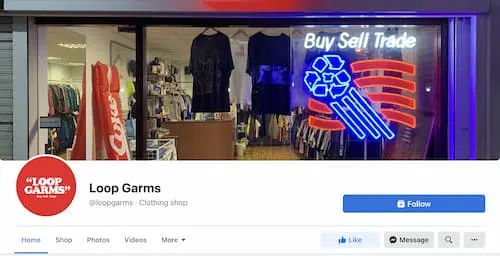 Step into a time warp and join two adventurous Singaporeans, FJ Sai and Isaac Ang, as they embark on an entrepreneurial journey that will ignite your spirit. Inspired by nostalgia, they have brought their passion to life through a captivating physical store in Singapore, immersing you in the vibrant and unforgettable vibes of the '80s and '90s.
Prepare to be captivated by their meticulously curated apparel collection, featuring iconic plaid shirts, eye-catching graphic tees, and trendy sports jackets from renowned brands like Nike, Adidas, Fila, and more. Elevate your style with irresistible range of overalls, t-shirts, and caps, all starting at an unbeatable price of just $15.
Get ready to experience a nostalgic adventure like no other. Are you in?
3) Thrifteyseconds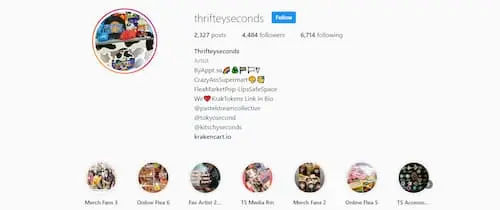 Key Services
Thrift Shops
Address
1, #04-27 Bukit Batok Cres, Wcega plaza, Singapore 658064
Website
https://www.instagram.com/thrifteyseconds/
Phone
+65 9223 3390
Operating Hours
Thursday: 2–5PM
Friday: 2–6:30PM, 9:30PM–12AM
Saturday: 12–5PM, 9:30PM–12AM
Sunday: 2–5PM
Monday: 3:30–6:30PM
Welcome to Thrifteyseconds, where you can embark on a nostalgic journey through the vibrant era of the 90s. Get ready to dive into a treasure trove of oversized tees, exuberant windbreakers, and an eclectic mix of retro clothing that will transport you back in time.
Indulge in the joy of reliving your childhood favorites, from Powerpuff Girls plushies to vintage comics. Let the memories come flooding back and warm your heart with a sense of nostalgia that's hard to resist.
But that's not all. Their captivating collection also features repurposed earrings and necklaces adorned with beloved childhood symbols. Each piece has been thoughtfully sourced from various antique stores, carrying its own unique story that adds to the magic.
So why wait? Come and immerse yourself in the allure of the 90s at Thrifteyseconds. Your nostalgic treasures await!
4) The Kint Story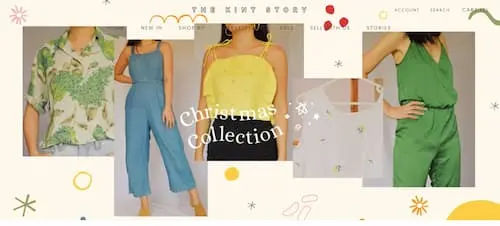 The Kint Story is an innovative online thrift store designed for modern-styled women. Taking inspiration from the Japanese concept of kintsugi, which embraces the art of mending pottery with gold, this company encourages customers to value their possessions, whether new or old and appreciate their individuality.
When you visit their website, you'll be thrilled to discover a wide range of stylish dresses, tops, and other fashion items thoughtfully curated by the brand's founders, Elisa and Yushu.
5) Nonmainstream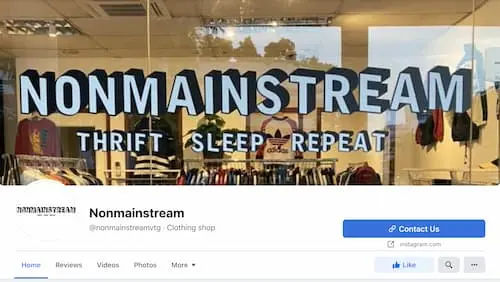 Nonmainstream is a highly sought-after thrift shop located in the vibrant Kampong Gelam area. With the growing popularity of frugality, this trendy vintage store has become a favorite destination for fashion enthusiasts seeking stylish items at surprisingly affordable prices.
Once inside this fashion haven, you'll discover a diverse selection of fashionable garments that cater to all tastes. From vibrant Nike windjackets and retro sporty sweatshirts to oversized polo shirts, graphic tees, and other unique apparel, there's something to match everyone's fashion preferences.
The best part? You can grab these chic pieces at a fraction of their original price, allowing you to refresh your wardrobe without breaking the bank.
6) Refash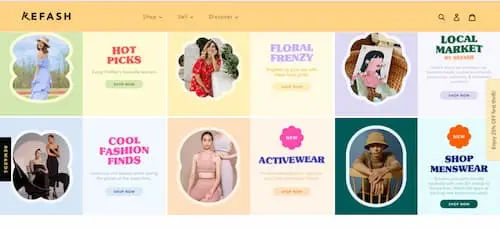 Key Services
Selling and Discovering of Pre-loved Clothes
Address
10 Ubi Crescent, #03-19
Ubi Techpark Lobby B
Singapore 408564
Website
https://refash.sg/
Email
hello@refash.sg
Operating Hours
Monday to Friday
10am – 6pm
Refash is not your average thrift store – it's a one-of-a-kind boutique that exceeds expectations. With over ten locations in Singapore's top shopping malls, Refash is known for its unique collection of second-hand women's apparel.
They curate a wide range of clothing from well-known brands, ensuring that each piece exudes a fresh and brand-new feel. When you step into Refash, you'll be captivated by the illusion of stepping into a high-end boutique rather than a thrift store.
7) Something Old Something New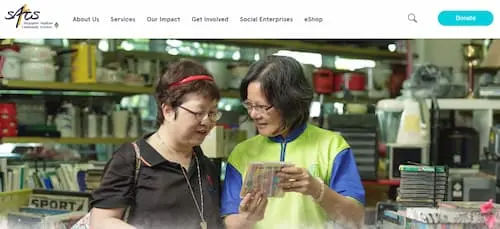 The Fashion Pulpit offers a variety of services catered to individuals who are deeply passionate about sustainability, similar to the concept of "Something Old Something New."
With the main goal of promoting recycling initiatives in Singapore, this remarkable venture is run by a social enterprise closely affiliated with the Singapore Anglican Community Service. For as little as one dollar, you can explore a wide selection of unique waistcoat designs and captivating colors, while also having access to renowned brands like Uniqlo.
8) The Fashion Pulpit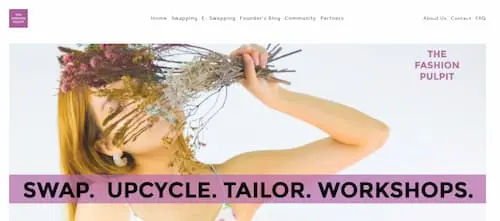 Key Services
Trade-in and swapping of pre-loved items
Minor repair of clothing
Upcycling of vintage fashion items that owners prefer to retain
Workshops and events on the care of clothing and useful fashion tricks
E-gift cards
Address
The Fashion Pulpit
5 Straits View
Marina One The Heart
01-04
Singapore 018935
Website
https://www.thefashionpulpit.com/
Phone
+65 8399 5343
Email
holler@thefashionpulpit.com
Operating Hours
Tues – Sun: 1100 – 1800
The Fashion Pulpit is an innovative initiative with a bold vision to transform the fashion industry by promoting sustainability and a circular economy. Through its online store, this visionary thrift shop provides a seamless platform for fashion-conscious individuals to effortlessly sell their unwanted clothing, reducing textile waste and embracing eco-friendly practices.
Additionally, The Fashion Pulpit demonstrates its commitment to environmental conservation by prioritizing reusable tote bags for transporting clothing items, minimizing carbon footprint and reducing single-use waste.
9) Dustbunny Vintage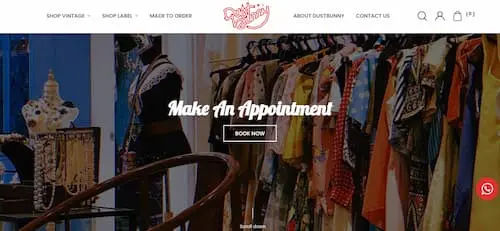 Dustbunny Vintage, founded by Pia Chew in 2006, is a well-kept secret offering a captivating collection of vintage treasures. From coveted designer handbags by Gucci, Louis Vuitton, and other prestigious brands, to exquisite antique garments from the vibrant 1920s, this thrift store is a true treasure trove of exceptional and unique pieces.
Nestled in a hidden location, it invites visitors to uncover hidden gems just waiting to be found. The store's layout is carefully crafted, enticing guests to embark on an enchanting and immersive exploration. Each item in their curated selection is thoughtfully showcased, ensuring that every piece tells a captivating story of its own.
10) SSVP Shop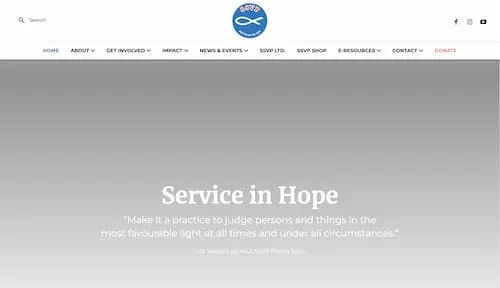 The eastern part of the island is now home to a delightful store established by the Society of St. Vincent de Paul (SSVP). This wonderful thrift shop serves as a beacon of hope and compassion, thanks to the dedicated volunteers who tirelessly collect an eclectic range of preloved treasures from all corners of the island. Discover the array of treasures they have brought together and be inspired by their remarkable efforts.
The thoughtfully selected items, kindly donated by generous individuals, are welcomed into the iconic blue SSVP House, serving as a symbol of unity and a source of hope within the community.
Thrift Stores Singapore
In a world that is fast becoming environmentally conscious, these thrift shops in Singapore are not only changing the fashion game but are also making a significant contribution to sustainability.
By choosing to shop at these establishments, you're not just embracing the thrill of finding unique, preloved items, you're also supporting a circular economy and making a positive impact on our environment.
So, whether you're a fashion enthusiast searching for vintage pieces or an eco-warrior committed to minimizing waste, these thrift shops offer an exciting and rewarding shopping experience.
Frequently Asked Questions (FAQ)
If you have any questions about Thrift Stores in Singapore, you can refer to the frequently asked questions (FAQ) about the best Thrift Stores in Singapore below:
What are the best thrift stores in Singapore?
The best thrift shops in SG are Something Old Something New, Lucky Thrifty, The Kint Story, SSVP Shop, and Loop Garms.
Is thrifting popular in Singapore?
In Singapore, thrifting is becoming increasingly popular as people look for ways to save money and reduce their environmental footprint. Additionally, the wide variety of unique items found in thrift shops makes it an attractive option for many shoppers.
Does Singapore have a thrift store?
Singapore has a wide range of thrift shops, including Refash, Something Old Something New, The Kint Story, SSVP Shop, Deja Vu Vintage Shop, Function Five Thrift Shop, Nightingale Thrift Shop, AVintage Tale, Loop Garms, Lucky Plaza Bazaar, Cherry Thrift Shop, Honsieponsie at Queensway Shopping Centre, and The Barn. These establishments play a significant role in supporting Cornerstone Community Services.
Does the Philippines have thrift stores?
Absolutely! When you're in the Philippines, you'll come across numerous thrift shops that offer a diverse selection of pre-loved clothing at incredibly budget-friendly prices. Some well-known establishments in the country include Second Time Around, Thriftaholics, and Uptown Cheapskate.
What are thrift stores called in the Philippines?
Thrift and vintage fashion stores, known as "ukay-ukay" shops in the Philippines, are well-liked. These establishments usually provide budget-friendly options for second-hand clothing and accessories.
Where can I find the best thrift shops in Singapore?
Singapore is home to several excellent thrift shops offering a wide selection of secondhand clothes and vintage items. Some of the best thrift shops in the city include Vintage Tale, Style Tribute, and Retro Clothes.
Do these thrift stores offer sustainable fashion options?
Absolutely! Sustainable fashion is a key focus in these shops. By offering pre-loved clothes and vintage items, they promote a more eco-friendly approach to fashion, encouraging customers to embrace sustainable shopping practices.
Can I shop online for secondhand and vintage clothes in Singapore?
Yes, you can conveniently shop online for secondhand clothes and vintage items in Singapore. Vintage Tale and Style Tribute are popular online platforms where you can explore a wide range of pre-loved clothes and accessories.
Are there thrift shops in Singapore that support women's organizations?
Yes, some thrift shops in Singapore actively support women's organizations and social causes. They collaborate with organizations like the Singapore Council of Women's Organizations to empower women through their shopping initiatives.
Where can I go for a shopping spree at vintage shops in Singapore?
If you're looking for a delightful shopping spree, head to the vintage shops in Singapore. With multiple locations across the city, these shops offer a treasure trove of retro clothes, pre-loved items, and unique vintage finds.
Are there any warehouse sales organized by thrift shops in Singapore?
Yes, thrift shops in Singapore occasionally organize exciting warehouse sales. These events offer fantastic deals and discounts on secondhand clothes, vintage items, and other pre-loved treasures. Keep an eye out for these sales to snag some amazing bargains.
What are the top five thrift shop functions in Singapore?
The top five thrift shop function in Singapore are: offering affordable retail therapy with a wide range of pre-loved gems, providing a sustainable alternative to fast fashion by selling second-hand branded clothing and designer pieces, organizing warehouse sales for bulk purchases, supporting women's organisations through part of their proceeds, and selling a variety of household items at a fraction of their original price.
Are there any chain stores among the best thrift stores in Singapore?
Yes, some of the best thrift stores in Singapore are part of larger chains. These stores often have multiple locations around the city, making it easier for shoppers to access their vast collection of pre-loved gems.
Can I find designer pieces at thrift stores in Singapore?
Absolutely! Many thrift stores in Singapore stock a wide range of designer pieces. It's a great way to attain high-end fashion at a fraction of the original cost. Plus, buying second-hand helps combat the fast fashion industry.
Do any of these thrift stores sell household items?
Yes, many thrift stores in Singapore also carry a broad selection of household items. From furniture to kitchenware, you can find almost everything you need for your home at these stores.
What is the relationship between thrift stores in Singapore and women's organisations?
Some thrift stores in Singapore are either run by or support various women's organisations. These stores often direct part of their profits towards helping women in need. Shopping at these stores not only provides you with an affordable retail therapy but also contributes to a good cause.
Additional Useful Articles
If you are looking for other useful guides and articles about Thrift Stores in Singapore, check them out below: